In 2022, there is one largely consistent theme: people are looking for a much more personal connection with brands. Plain and simple. Don't worry - you don't need to burn your current marketing strategy to the ground, just take a step back and look for opportunities to innovate and leverage the way you engage and interact with customers (both current and prospective).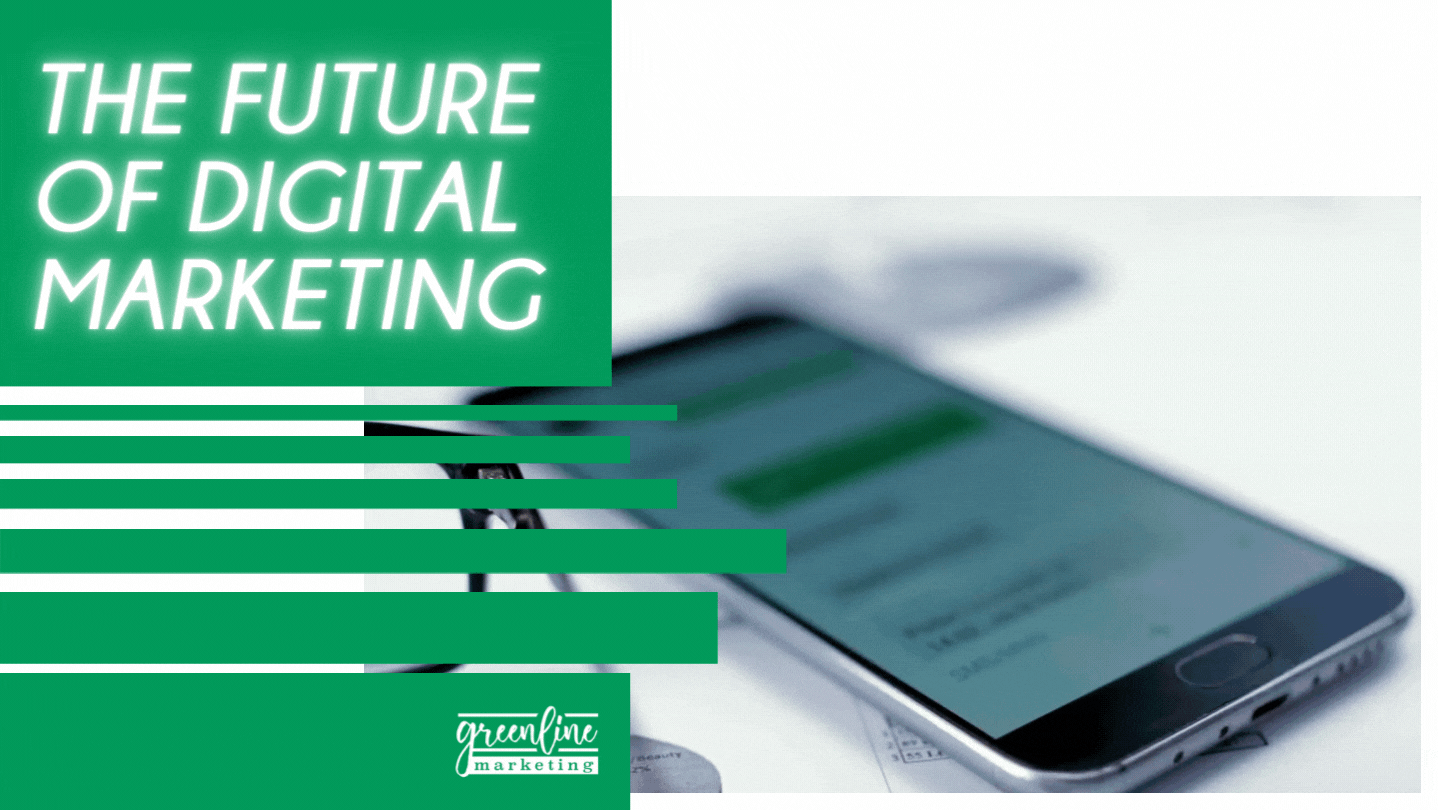 What Does Marketing Look Like in 2022?
Marketing in 2022 is going to be heavily reliant on finding new ways to keep engaging and connecting with your audience. On a basic level, growth in 2022 is dependent on being transparent with your clients and providing them with the support they need. Some digital marketing tactics are evolving and growing, and some are tried-and-true, and still worthy of attention…


Organic is Still a Big Player

Online reviews written by other consumers are trusted by

79% of people, just as much as recommendations from their personal contacts. This shows the value of organic interactions. Organic search takes the pressure off of the relationship you are trying to develop with your customers. Organic engagement shows clients your brand's lifestyle and values. If everything is a paid ad, what personality is seen through your brand? The truth is there isn't any. Showcasing your brand values shows authenticity.


Updated, Modern Branding Matters
Customer trust hit an all-time low in the last couple of years.

The Edelman Trust Barometer reported only 34% of consumers trust brands they buy from. Creating an authentic brand image is critical for modern businesses. Modern branding, clean websites, and dynamic social feeds allow authenticity to radiate from your business. Daily Carnage's post about color inspiration is a fun place to start.




Figure Out How to Cut Through the Clutter
60% of marketers create at least one piece of content each day. There is so much content on the internet, so it remains important to stand out against your competitors. Standing out on the internet is tricky, but focusing on creating original content that your persona(s) care about will serve you best. After you understand this, the real work starts, developing interactive content like polls, quizzes, and giveaways - anything that can help connect your followers to your brand.


Video is Bigger than Ever
In a recent study done by

Limelight

,

99% of people said they enjoy watching video content from brands online. 94% of these respondents shared that watching a video has led them to make a purchase.

Creative content is the key to increased engagement of your audience.



Video is a unique aspect of marketing because it allows you to really communicate and interact with your clients. Videos can be anything from product reviews to vlogs, anything that can grow your brand's relationship with your clients. Video marketing offers a blend of visuals, text, sound, and effects. This creates a bolder image of your brand and allows you to better communicate your ideas.

A Stackla

report on consumer content revealed 86% of shoppers view authenticity as a huge factor in purchasing decisions.

A creative, yet modern brand image creates a unique feeling of authenticity, while not overwhelming the clients.




5 Marketing Tactics to Budget For (Seriously)

1. Video Marketing
Video marketing is continuing to evolve in 2022. This trend is beginning to take center stage in digital marketing. From the emerging popularity we see in platforms like TikTok, to the growing influence of reels on platforms like Instagram, it is clear that marketing is heading towards this more engaging media form. Optinmonster supports this through their findings. 72% of customers said they would rather learn about a product or service by way of video.

The massive rise of video makes it an impossible-to-ignore channel for businesses of all shapes and sizes. Vlogging, live videos, and short ads have become the foundation for marketing through video. Since 2019, the average person has watched over 100 minutes of video content per day, this means that this trend isn't going away anytime soon.
You can start using video marketing to showcase products, share testimonials, give a behind-the-scenes look, and teach people something new. A huge opportunity with video is to humanize your brand and show the people and personality that make you, you. It is important to remember to keep video content concise to keep the interest of the client. Keeping their attention on video allows you to leverage calls to action and nurturing to continue building a relationship and convert contacts.


2.

Mobile Optimization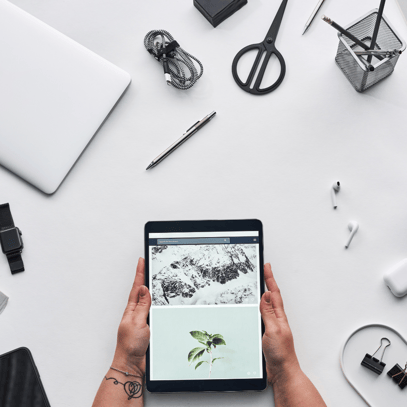 More than half of annual online website traffic comes from mobile devices, including tablets. If you don't have a good mobile experience for your clients, it is harder for them to connect to your brand. And let's not forget that mobile optimization doesn't just apply to websites anymore; your social platforms are at the tip of your audience's fingers - and it's likely on their phone where they're accessing them.

Email is often overlooked when digging into mobile optimization, but you'll want to be sure things are buttoned up here, too. As the younger generations begin to have more buying power this will only become more important. Enhancing your mobile experience allows your clients to be more easily connected to your brand.


3. Influencer Partnerships
As social media remains a marketing must, influencer partnerships are a great way to develop your reach. If it makes sense for your ideal buyer, leveraging influencers can be extra powerful, as they understand the platforms they work with so well and can provide you with a unique perspective.

One way in 2022 to use influencer marketing, is to develop relationships with the influencers themselves. The numbers don't lie: 49% of consumers depend on influencer recommendations. These partnerships prove to be worth it as businesses can increase trust through clients because influencers automatically add credibility. Because after all if, "they love it! I will too!"


4. Experiential Marketing
According to research from Finances Online, Mobile tours and pop-up activations will be on the rise, and in-store retail experiences will be part of marketing conversations. Experiences will be Instagrammable. Creating experiences both digitally and in-person allows your customers to have stronger positive associations with your brand.
This marketing approach is becoming more diverse because of the emergence of virtual reality (VR) and augmented reality (AR). Virtual reality is digitally generated content, while augmented reality is digitally enhanced content. 81% of people who try AR and VR wind up telling their friends about it. Yes, these experiences are different, but each one works towards a successful marketing strategy. 53% of adults would buy from a brand that uses AR and VR over a brand that doesn't. Depending on your business, one might engage your customers better than the other. As the innovations of VR and AR change the stratosphere of marketing, it is important to include them in your marketing strategy. These two can be a game-changer because of the way they enhance the user experience.


5. Artificial Intelligence
As computers get smarter through artificial intelligence, they are capable of helping you innovate your business more effectively. 40% of businesses say that customer experience is their top motivator for using artificial intelligence. Some of the biggest AI trends in the marketing world are automated social media responses, virtual assistants, predictive lead scoring, smart recommendations and so much more. One example of this is Netflix's recommendations engine, powered by AI. This AI software increases revenues by $1 billion yearly. AI is changing the way we not only market to clients, but also how we learn about clients. It is important to remember that the goal of AI is not to get rid of the human experience a business offers, but extend and enhance it. 71% of marketers find AI is useful for personalization. AI can help collect and evaluate data as well as increase your capacity to connect with clients in a variety of ways, including helping a client troubleshoot, find information, or put them in touch with the right person.


3 keys to success in 2022 marketing
1. Stay Informed
Staying informed about what is changing in the marketing world allows your business to develop alongside these trends. These enhancements generate more sales and develop your relationships with clients in new ways. One of our favorite e-newsletters is from The Daily Carnage. Whether it's following the right people on Twitter, subscribing to news outlets, or getting email newsletters - figure out the best way to get the latest information.


2. Explore New Ways to Develop your Brand
Exploring new ways to develop your brand is fundamental to a successful marketing strategy because it allows you to create a unique brand image. Being able to innovate the way marketing is done is going to make you a top dog in your industry. Developing your brand is centered around taking risks and creating improvements to your tactics. You can do this by creating new content, trying new marketing methods, or developing methods like email, video, and social media. These things can all be worked into your 2022 strategy.


3. Personalize Experiences
Creating an experience that makes your clients - current and prospective -feel valued will always remain the key to successful marketing. A good customer experience creates a strong client relationship and these clients will trust you enough to tell their friends about your brand. You can personalize your clients' experiences by learning more about them and applying this knowledge to your strategies. Being authentic is all about creating that personalized experience. Make sure your brand is real with its clients and has a unique connection to them.
Staying on top of trending topics in the marketing world is key to success, especially now because these trends revolve around the way that information is presented to clients. Staying ahead of the curve of digital trends in 2022 will provide value to your marketing strategy. We all know technology is continuously becoming a larger aspect of our lives. This is especially true in the marketing world because the audience on the digital scale is skyrocketing. Technology is changing the face of digital marketing and the way we do business altogether.