Did you know 93% of experiences on the internet start with a search engine? That's nearly all of them! It makes sense if you think about it … when most people have a question or are looking for a product, they quickly pull up Google to help them find what they're looking for. It was also found that the top result on Google has a 33% chance of getting clicked.
So how can you have a presence on search engines when there are endless websites and platforms you're competing with? That's where search engine optimization (SEO) comes into play. SEO aims to maximize website traffic by using keywords to increase a website's search-ability on search engines like Google. It is an important factor when considering how to increase website visits and overall engagement.


1. produce quality content and update often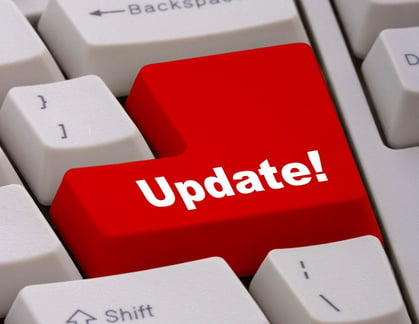 Your website cannot thrive if you're not giving it the love and attention it needs. If you're not taking time to provide new information on your website pages or blog, over time it can bring your SEO ranking down.
It's important to update your content on a regular basis. It gives your audience a reason to come back to your website and shows you're interested in staying relevant. High quality and relevant content can change how many visits and how often people come to your website, and this can increase your SEO ranking. All important stuff.


2. start blogging
Another way to produce quality content that engages viewers in a useful way is writing a blog. This is a great way to give your customers and potential customers a way to build a relationship with you. Blogging gives you a platform to provide information to your audience, allows them to build trust with you, and ultimately is a place to become familiarized with you and your brand.
OpenVine lists a few great ways to increase SEO when it comes to blogging specifically. A few places to start are increase keyword usage, use more images, reference other links and websites, give readers a place to subscribe to your blog, and use other platforms such as social media to promote your blog. The more people who have access to your blog, the more people will read it.
As stated above, it is crucial to update your blog consistently. This gives readers a reason to come back to your website, especially if they are current customers. It also increases the power of keywords and links on your website.


3. use outbound links
Outbound links are links that serve a specific purpose on our website or blogs. They are intended to bring users to another webpage or website. Generally speaking, they bring someone to an external website, but in certain scenarios they could direct a reader to another webpage on your website. Outbound links are a great way to incorporate new or useful information and they're also a great way to showcase your credibility.

Increasing SEO can happen from a few different sources. One way to do this is by providing links to all the claims and statistics you use on landing pages, blogs, and social posts. This increases credibility, and therefore increases SEO. Make sure you use trustworthy sources. Using outbound hyperlinks shows readers you're not just making up your information. If you take a look at the study from Reboot Online, it shows outgoing, relevant links to trustworthy and authoritative sites are considered in the algorithms and do have a positive impact on rankings. They've done the same study two years in a row now and they produce the same results. Outbound links matter!


4. utilize more than just text
Statistics prove the human brain is naturally drawn to visuals and images. It is important to utilize imagery when trying to make an impact and get the attention of your audience.
Consider these facts from Venngage:
Colored visuals increase people's desire to read content by 80%.
Content with images increases the view rate by 94%.
Posts with images produce 180% more engagement.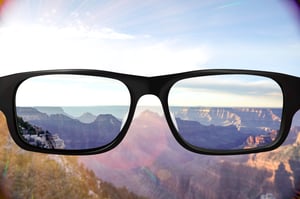 Aside from images, consumers love to see videos and slideshows - anything and everything with a visual factor. Using imagery in your marketing strategy can increase SEO by attracting more visitors and keeping them engaged. It directly improves optimization because it creates a space users want to spend time in. If you have images and videos, visitors tend to spend more time on your website, and as a result, SEO improves.


5. use keywords
Using keywords to increase your SEO might seem like a given… but you can't just repeat certain words over and over again and assume you'll see results. Like most marketing tactics, it has to be strategic. Key term research is an art and a science.
Google knows if you go keyword crazy and it could potentially have an adverse effect on your ranking. Consider what words your target audience might be using when they search and include as many of them as you're able to (in a natural way) throughout your content. Remember: using a keyword should not feel forced.
It can also be useful to create a list of keyword phrases, or long-tail keywords, you think your audience will be using. Don't be afraid to use 3-4 word phrases that encompass what your potential customers will be looking for, the solutions you provide, or the questions frequently asked. It can be easier to capture different searches when you use phrases along with single keywords.


6. write useful meta descriptions
Meta descriptions are an important part of your websites and blogs, even though they may seem a bit arbitrary. It's important to create meta descriptions that don't just cover one part of the topic, but encompass the entirety of it and naturally use keywords throughout. Some tips from Google about writing good meta descriptions include making them descriptive, unique, and short. This gives you the best chances of having useful meta descriptions that can increase your SEO.


Everything here is an intertwined web. If you utilize all the above tips, it may drastically improve your SEO. It's also important to go about these tactics and techniques with a strategy… don't just assume you can start adding a keyword to every sentence in a blog. Consider all the facets. And do your research! Google and ranking as a whole can be tricky to understand, but once you do, you can use it to your advantage.