Infographics provide the opportunity for consumers to improve reading comprehension by 50%. Infographics are graphic visual representations of information, data, or knowledge intended to present information quickly and clearly. Graphics have the potential to improve cognition and enhance the human visual system's ability to comprehend better and spot patterns. Some examples of infographics are typically a collection of imagery, charts, and minimal texts. They allow you to communicate visually with a consumer about a topic or subject that may be more difficult to comprehend or understand.
Why Use Infographics in Marketing?
Infographics provide a quick overview of a topic at a glance. They can explain a complex topic or process more effectively and are a great way to visually display research findings or survey results. Visuals in general are important in helping consumers understand and recall information they've been exposed to.
People remember 65% of the information they see in a visual versus 10% of the information they hear aloud. Organizations leveraging infographics or other visuals in their content have found consumers are 28% more likely to find the information they need. Visual learning aids immensely in comprehension and recollection of your brand or business.


3 Benefits of Infographics:
We've gone over some of the statistics to back up how infographics can help readers better digest your content, but here are the key benefits of infographics you need to know...
1. They're Persuasive and Eye-Catching
Consumers love information, especially about or by brands they're interested in. Backing up your information with statistics, numbers, and figures can help your current and potential customers better understand the information you're sharing, as well as make it easier for them to understand. Adding infographics to your content can attract more attention to what you're trying to communicate.
The human brain is better at processing visuals versus text. They catch the eye of a consumer and it makes the content easier to understand. The design of the infographic is obviously important. When a consumer has the ability to visually see statistics with the information they're given, they are more likely to find your content compelling and of higher credibility. It also helps elevate you as an industry expert, as readers are more likely to come back to your content as resourceful and insightful. Overall learning and information retention are increased by 78% when a visual is present.


2. They generate more visitors and are great for SEO
If you create a visually stimulating infographic to effectively communicate the information it is intended to, it will naturally bring traffic to your website. Make sure to design your infographic so that it is available to be searched and relates to the information your audience is looking for. This means making it SEO-friendly. Using the right keywords, tags, and making sure the content is something your audience is interested in are all key components. Not sure where you might be able to use an infographic on your site? Your blog (if you have one) is perfect! Blog articles that include infographics generate 178% more inbound links and 72% more views than all other posts.
Distribution and promotion are vital to the success of an infographic. Incorporating your infographic in a blog post or in social media content can be a great way to get the well-researched and well-designed information out there. Plus, people are more likely to share visual content than any other type of content. Google also sees image-based content as more shareable and is more likely to give your page a higher ranking.


3. They're Shareable
Whether it's on social media, blogs, website pages, within a video, or posted organically, infographics making sharing your information with others.
Infographics are considered to be embedded and portable designs. What does that mean? Including an embedded code with your posted infographic allows other people to share it by also allowing them to embed it directly into their webpage, article, blog, or other content. That embedded infographic is linked directly back to your website, which again, drives more traffic to your brand. Visuals are big in the marketing world, 80% of marketers use visual assets regularly in their social media content.


4 Ways to Use Infographics in Marketing
Infographics should be a key player in your content marketing strategy. They can be used to build brand awareness, position you as an industry expert, and boost engagement.

1. Educate Your Audience: On a high level of the buyer's journey, this could be answering common questions, helping the audience choose certain options, or relate to their needs. Further in the buying cycle, infographics can help showcase your offerings, achievements, culture, or communicate the value of the products or services you offer.


2. Explain Concepts: Establishing yourself as a leader in your industry means breaking down concepts with informational visuals. This also means breaking up the text in an article or blog on your website with visual intervals. This will help to keep your readers and page visitors engaged. Showing graphs, charts, and other numerical visuals can help make complex ideas easier to understand.



3. Create Interest on Social Media: Creating a well-designed infographic can be a great tool to drive interest in your brand's social media. This will allow other consumers or marketers to share your infographic and generate more traffic back to your site. It can also help you to boost your follower count and result in grown brand awareness on various social platforms. If you're putting in the time and effort to craft a great infographic, make sure to use it in various small elements and as a whole to get more mileage out of it.



4. Comparing Products or Services: Comparison infographics are great for allowing your consumers to compare products or services side-by-side. This could be highlighting features your product or service has versus a competitor or generate interest over improvements made to your original product or service.


Getting Started with Infographics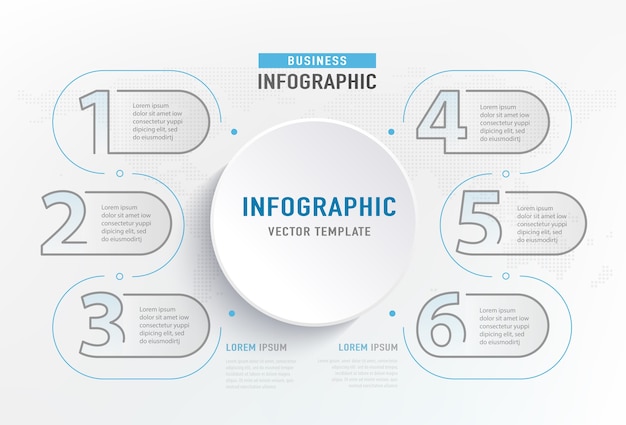 So, now the real question is, how can you get started creating infographics? Don't let limited design talent or resources stop you! There are great - and sometimes free - templates and starter designs available for use and customization. All you need is the content, research, and vision - then you can make the adjustments or add the information you need, pull in visual elements, and you're off to the races!
Some great places to get started on an infographic include:
Incorporating infographics into your content will only benefit your business. Driving more traffic to your website and increasing awareness is never a bad thing. Not only that, but it creates a great way to get users involved with your content. After all, people are more likely to remember your brand and its content when you incorporate an infographic.