To learn the equation for a perfectly balanced social media calendar, we need to take a trip back to our middle school science classes... just kidding! But do you remember the structure of an experiment? Using the basic steps to develop a hypothesis, test variables, and analyze the results is one surefire way to begin on the path towards a well-balanced range of content on each of your social media platforms.
Being efficient often includes scheduling out carefully crafted content - it's why scheduling social media posts can be a big part of our strategies, but staying timely - and often trendy - means reacting, engaging, and one-off posts. So, what's what and how do you keep up with it all?


First Things First: Conduct a Social Media Audit
Before you begin drafting new content, take a look at the content you have already created. You'll have your best foot forward if you take a complete social media audit of your current content. Even a small scale or informal audit is advantageous in gaining a better perspective on your goals, and the steps necessary to attain them. In essence, an audit is a basic inventory of the content you have produced, and what level of success it has had across social media platforms. Work to answer questions like:
What is working for you? What types of posts + content are successful?

What isn't working?

What does "working" and "not working" mean in terms of results + metrics?

What kinds of posts and content have your audience engaged with?

What times of day are posts gaining traction?
The key here is to define what successful content means for your brand, and then to sort out your content into specific categories accordingly.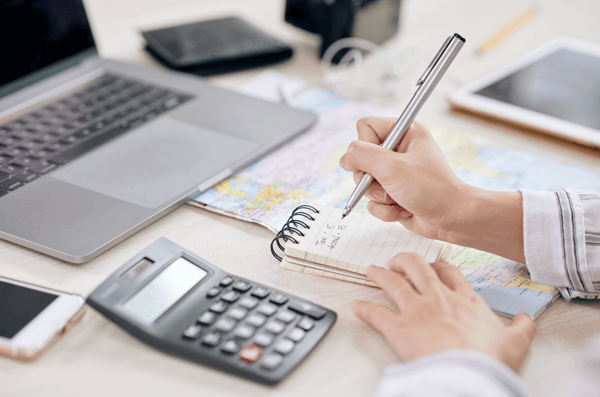 Now, Set Goals & Measure Progress
There are several metrics by which you can define success when it comes to your social media marketing strategy.
REACH: If your goal is to raise brand awareness, then 'reach' may be most important for your brand. Reach measures the number of individual accounts that see your post.
ENGAGEMENT: If your company prioritizes building relationships with its followers, then you would probably say a successful post has high engagement rates. Likes, comments, and shares are all pillars of a post's engagement.
IMPRESSIONS: Impressions measure the number of times anyone interacts with your post. Even if one person watches a video twice, then analytics measures that as two impressions.
Each company measures success differently, and over time success will come to hold different meanings. Once you know what your goals are and once you define the parameters by which you'll measure progress, both improvement and success become more attainable.


The 3 Types of Social Media Content
While taking inventory of your current content, it can be helpful to classify posts as one of the following: brand, curated, or selling content.
Brand content is a post that sheds light on the personality and values of your company. This can take form as anything from behind the scenes shots of daily life, employee spotlights, or even general company news.


Curated

content

is best defined as 'info-tainment.' This is the type of content that builds trust with followers by sharing insider industry knowledge, expertise, and news in a fun and engaging way.


Selling content

is just what it sounds like. These are the social posts that include direct calls-to-action and promotional offers. This type of content can bring in big revenue if you can find a good balance in the content you share for your business.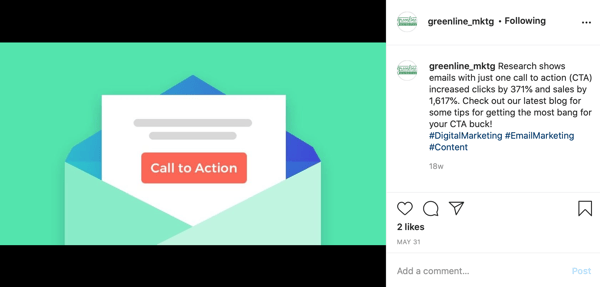 And what exactly is a well balanced social media page? If a company shares mostly brand content on its platforms, then it runs the risk of losing credibility and sales. If your business' content leans heavily on curated content, then you are likely missing out on building relationships with your followers and on opportunities to increase revenue. There is no one-size-fits-all strategy for social media planning. The best way to find what works for your brand is basic trial and error. This is also known as A/B testing to the marketing and advertising world…


Scheduling Social Posts & Posting Timely Content: A Delicate Balance
As you begin to experiment with your content, you'll likely want to incorporate scheduling tools into your social media strategy. These platforms allow you to plan ahead which is especially helpful for posting during peak engagement times that may not fall during your typical workday or workweek. Scheduling posts also allows you to have your hands free to create content that is both timely or upcoming
Many experts say creativity is rarely summoned in a moment. Good content takes time to marinate and by scheduling your content ahead of time you lose the stress of forcing yourself to produce good content for today's posts. Leveraging scheduling social posts as part of your digital strategy keeps you accountable and consistent. This is key because more often than not, a consistent online presence means consistent business for your brand.
Scheduling social media content allows you to tap into calendar events and stay on top of the trends. There are universal trends and events such as the winter holiday season or the Fourth of July. There are also industry-specific trends that tend to fluctuate but are just as vital to staying relevant.
If you don't know what these are for your industry, it's time to get to work! Following competitor brands on social media, subscribing to industry magazines, regularly checking up on trending hashtags, and spending time simply observing pop-culture can open your eyes to a wide range of social media trends. (This article is a good start to everything on Tik Tok trends). Once you start to see specific trends relevant to your brand, begin to selectively include ways to contribute to timely conversations, or take advantage of trendy content in your strategy to gauge follower response.


Time management, defining variables, quantifying results.. so much of it does come from the basic lessons we learned in middle school. Did you ever think these lessons would apply to your social media strategy? We sure didn't.