It's important to keep tabs on who your audience is, what they are interested in, and ultimately how your business can build a relationship with them. Providing potential customers with information, tools, and assistance they need can make a huge difference in your sales. In fact, nurtured leads produce a 20% increase in sales opportunities - and businesses who nurture their leads along the way make 50% more sales at a cost 33% less than non-nurtured prospects. But, before we get into the benefits of this marketing tactic, let's start from the beginning...

What exactly is lead generation?
Lead generation pertains to the act of taking strangers and converting them into prospective customers...turning them into leads. A lead is any person who shows interest in your company's services or products. Generally speaking, customers don't enjoy the act of a random stranger reaching out to them about a specific service or product. They would rather seek out information themselves.
In terms of lead generation and inbound marketing, this approach typically works more successfully in comparison with traditional marketing methods because it aims to get people naturally interested. As mentioned above, people are more likely to become interested in a product or a service when marketing messages apply to them and meet the needs they have, when they have them.

why does lead generation marketing matter?
Lead generation is an important marketing task. It is important to come up with lead generation campaigns to grow and attract your audience. Businesses who keep up with the new trends in marketing often are the ones who find new ways to reach the people that matter. After all, inbound marketing is all about talking to the right people, in the right place, at the right time.
The notable difference here is that in traditional marketing and sales, all the work is put on the salesperson. Now, with the expanded online sphere, a potential customer does not need to speak directly to a salesperson to find information and begin to make a decision about purchases. This is why having a strong digital presence is so important, especially when trying to convert strangers into leads.


how do you implement lead generation marketing successfully?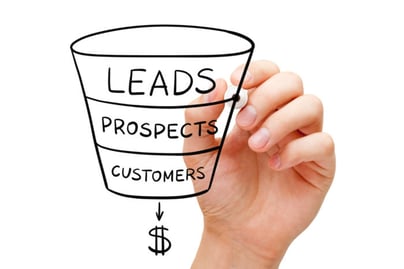 Lead generation includes a few different tactics and encompasses some of inbound marketing's hallmark techniques. If you've already established a blog, website, or social media platforms that's half the battle. If you can get brand or employee representation on one of those platforms, you're one step closer to generating leads. For example, if a potential customer is reading one of your blogs and there is a strategically placed call-to-action at the end, the visitor might click on that if they want more information or want to take the next step suggested. From there, the call-to-action will bring the person to a landing page. This page aims to gain information about said potential customers in exchange for an offer.
They get more information, and you begin to create a lead profile with the information they gave you in exchange.


what are some ways to generate new leads?
There are many, many ways to begin generating new leads online, and in order to determine which is best or will likely be most successful for your business takes some due-diligence. But, for the sake of sharing knowledge, here are four popular lead generation tactics...
Website forms/inquiries: Putting a form or an inquiry submission on your website will allow customers to reach out to you if they're interested. It's also a good way to give them the option to opt into emails, free tools and trials, or just more information from you. Generally speaking though, they are more willing to provide information about themselves in exchange for something.


Targeted advertisements: Placing strategic advertisements in places where your target audience is plays a big role in lead generation. This will grab their attention and possibly guide them to your website, blog, or social media.


Email marketing: Email marketing is a great way to reach people who are already aware of your brand or services. It's a place where you can be intentional with what message you're giving your audience and nurture them to making a decision. It can also be a tool for you to give relevant information that provides more in-depth information as compared to on social media.


Social media: Social media a wonderful place to find leads. Research

shows the average person spends about 5-6 hours of their day on social media. Why not reach your target audience at a place where they'll already be? Individuals love to see different reviews, videos, and products in use on social media. If you can get them interested through a social platform, odds are that they'll eventually find their way to your blog or website.




will this really matter?
Yes! Putting in the effort to support and foster leads, will show results. Marketing Sherpa reports 79% of all leads that never convert into sales is due to a lack of nurturing. Give your potential customers support and answer any questions they may have, and your leads might turn into customers.