The online world and the world of marketing meet at an intersection in digital marketing, but both of these worlds are constantly changing. This is, perhaps, just one reason why the fundamentals of digital and inbound marketing have taken such a strong root. No matter where you are with your marketing tactics and strategy, it can be overwhelming to stay up to date. We can help; here are our most valuable takeaways from the HubSpot Inbound Marketing certification. Let this serve as a launchpad for your marketing knowledge and ever-evolving digital strategy.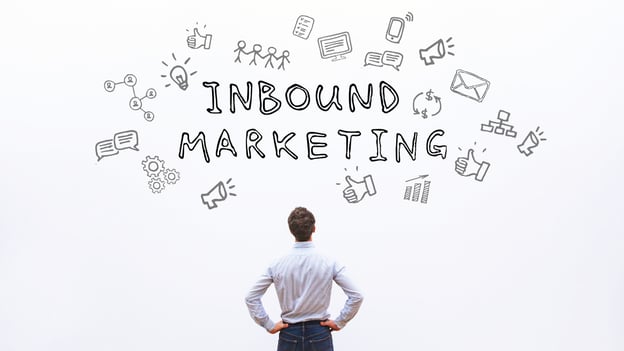 1. Value and Trust Above All Else
Inbound marketing is a human approach to marketing, structured around focusing on value and trust. Leveraging an inbound approach, your company is able to act as an advisor, resource, and expert when current and potential buyers need you. You are able to educate potential customers by providing relevant and insightful content that provides value and instills trust. Because your clients trust you, you are then a resource for them when they need a service like yours. 81%of consumers say they need to be able to trust a brand in order to buy from them. When the relationship you establish is built on value and trust, people will be more likely to purchase, recommend and continue to support your brand.
"Consumers tend to treat businesses the way they treat other people — holding them to certain standards and building relationships with ones they have faith in. They're expressive with their dollar and want to engage with companies that won't let them down." Jay Fuchs from Hubspot makes a good point, a good relationship is always built on trust, so why would it be any different in the business world? If you think of your potential clients' relationships more like the relationships you have outside of work, they will trust you and know you better, and you will know them better. If you are better connected with your clients, you will be more able to understand and adapt to their changing needs and the changing world. The opportunity with inbound is endless, but will definitely give your business and potential clients the chance to grow with you, providing a relationship and holistic experience that educates and inspires.


2. Keep a Customer-Centric Focus
Inbound marketing is all about creating a personal, one-on-one relationship with your buyers. HubSpot Co-founder and CTO, Dharmesh Shah explained this best when he said, "Many companies have forgotten they sell to actual people. Humans care about the entire experience, not just marketing or sales or service. To really win in the modern age, you must solve for humans. Every process should be optimized for what is best for the customer - not your organization." So how do you keep the customer at the forefront of everything? By understanding the unique aspects of your buyer personas and their buyer's journey.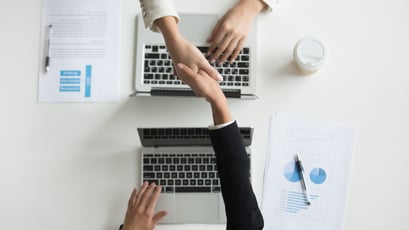 Buyer personas are semi-fictional but based on real customer data. These ideal customers are created with data collected and sometimes through educated speculation in relation to demographics, behaviors, motivations, and goals. Creating buyer personas will help you develop the trait that lies at the heart of inbound; empathy. Knowing who your customer is will have a huge correlation with how potential clients interact with your brand throughout the buyer's journey. 70% of the buyer's journey is complete before a buyer even reaches out to sales. There are three stages in the buyer's journey that can help you create a personal experience that allows people to engage with you as they are ready, instead of pressuring them into buying into your brand. Researching and documenting who you're talking to (or want to talk to) helps you be in the right place, at the right time, and with the right content.


Attract
The first stage of the buyer's journey is creating content that encompasses what your buyer persona needs. This content helps them accomplish their goals and solve problems. Ask yourself: What content is your ideal audience engaging with in terms of new concepts and ideas? This information should be translated in a targeted, relevant, and helpful format.


Engage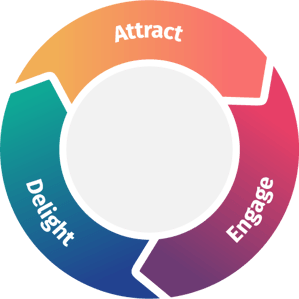 The second point during the buyer's journey is to engage the audience. This starts with identifying the problems they may be facing, defining them, and finally helping them to solve them. Three things to keep in mind throughout the engagement stage are awareness, consideration, and decision-making based on what's going on around you. As the level of engagement with clients increases, you will be more capable of connecting with leads and learning more about them. The ability to connect will then translate to your other efforts. Allowing you to contextualize, segment, and personalize your brand experience on a new level.


Delight
The final stage in the buyer's journey is to delight. This stage is all about satisfying your customer so that your relationship with them is only beginning to blossom, and they will go through the cycle again. Through delighting your clients you are providing them with what they need and empowering them to go beyond their roadblocks. You are acting as a support system and that will only instill more trust and create a stronger relationship with your clients. Your relationship with a customer never 'ends' - in the words of Dharmesh (again), "You can tell more about a company by how it treats customers on their way out than on their way in." Delight, delight, delight.


3. Smarter, not Harder Goal Setting
If you don't know where you want to go, how will you get there? You won't get to your destination if you don't have one. 40% of people write down goals, but then never check whether they've achieved them. There's a road map to success, but the directions look a little different for every brand.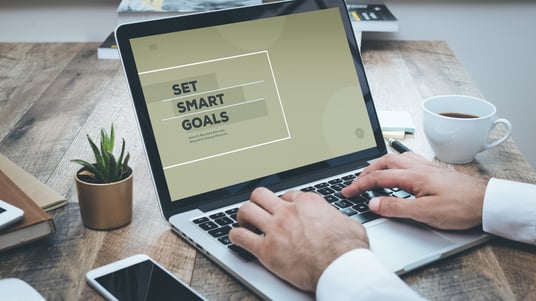 Value and trust are the fundamental aspects of a strong inbound approach. Understanding how they play into a customer-centric focus is key to goal setting for your brand. If your brand develops a customer-centric strategy with the goal of instilling value and trust, you will see an extreme amount of growth in your customer engagement and your reach as a brand.