According to The Motley Fool, "More than half of all Americans (52%) spend more money in the summer than they do during cooler parts of the year". But how do we intrigue and draw in said spending consumers? Using your current marketing strategies and infusing them with a few hints of summer vibes, you'll put your best foot forward. Here are a few ways your business can step into summer with purpose.


A Seasonal Marketing Strategy
What is Seasonal Marketing?
Seasonal marketing is a strategy that is used in campaigns that focus on themes associated with a certain time of year. Two of the busiest times for consumer spending are during the last 3 months of the year, October, November, and December & of course the main 3 months of the summer, June, July, and August. This is due to the spike in holidays and vacations during this time. Voices.com states that, "Seasonal marketing is a great way to target your audience at the times of the year when they may be more likely to make an impulse decision or purchase." So who participates in seasonal marketing? Any business can partake in seasonal marketing.


Why Implement Seasonal Marketing?
According to BeMarketing, "Seasonal marketing is a great way to concentrate your marketing campaign on one general idea that will attract the consumer." It's an excellent way for your company or brand content to stay relevant and current for your followers and customers. Each season brings new focuses and challenges and you can tailor your marketing messaging around them. Below are a few ways that can help you learn how to navigate this marketing strategy for the benefit of your marketing campaigns.
Summer Marketing Tips & Campaign examples
Work in the Summer Holidays
Take advantage of the remainder of the summer holidays such as the Juneteenth, the 4th of July, and Labor Day. Another way too is to recognize national and international days. For example National Night Out (First Tuesday in August) or World Photo Day (August 19th). The reason why these posts are so impactful is because they appeal to consumers on an emotional and relatable level. Marketing professional, Neal Schaffer shares that "a well-crafted holiday post can encourage people to feel a part of something bigger". On these days, try engaging customers by running special promotions or social media contests during that time.


Vacation Vibes
Summer for many of us means vacation time! Valuable time spent with family and friends at your favorite holiday spots, days off in the sunshine, and fun road trips... The saddest part is that it doesn't last forever. One way to work in the summer vacation theme is to tie in the theme with what your business is. An example of this is if you offer banking services to emphasize that you can assist with budgeting for those vacations. With that, why not work some of those images, patterns, and colors we associate with summer vacation into marketing pieces? You can get your message out there while reminding those of warmer and sunnier days!
Canva put together the top 10 colors trending for the season. Why even consider the colors for the year for your business marketing strategies? The reason is because you want to maintain relevancy and remain on-trend but all while still keeping your business branding in mind. Working in some of these bright and trending colors can draw the eye to your campaigns. It keeps your business visually up to date while appeasing what the public favors in regards to colors. Along with the colors, we have paired an image that contains that particular color. The reason this is done is to show that you don't need to change your companies branding to implement these colors. It can be done by simply adding in photos that are within that color range.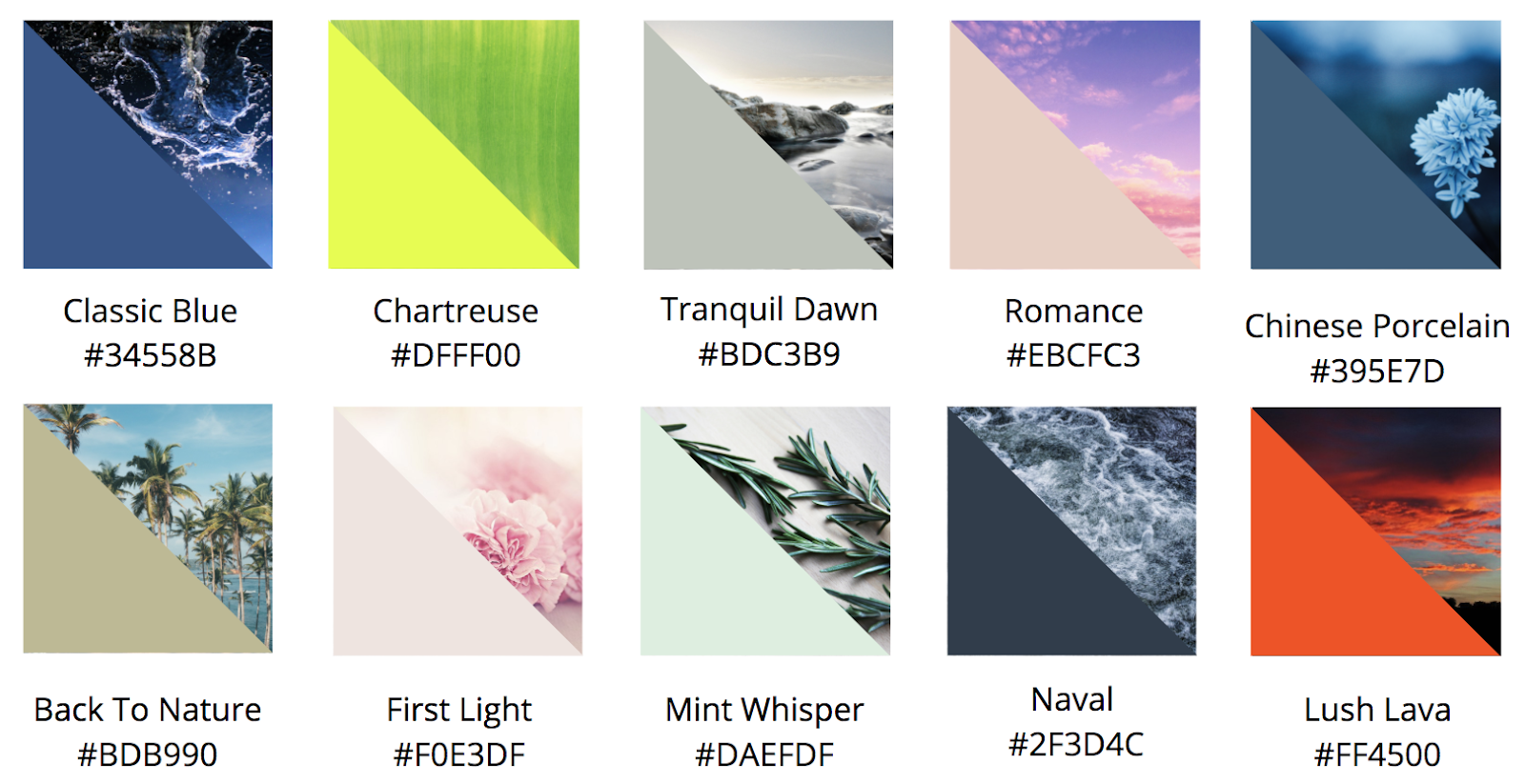 Emphasize Visual Content
During this time, implement visuals, videos, and images in your content. Like the saying goes, "A picture is worth a thousand words". Strive for photos that encapsulate your business but are also visually interesting and stimulating. The reason why this is helpful is because you want to catch the eye of the consumer. According to Thermopylae Sciences and Technology, "The human brain processes images 60,000 times faster than text." Reinforcing the reason why it's critical to keep the visuals flowing. This shouldn't stop at images, it is helpful to have a variety of media such as video, infographics, etc.


Highlight Timely Trends and Happenings
Craft the trends of the times and news in a way that will connect your consumers to your business. Summer is the time for family reunions, graduation parties, weddings, back-to-school shopping, etc. Run these into your campaigns in a way that keeps you current but is associated with your business. The reason why this would be helpful is because this creates the image that your company is current and it reminds consumers that you are human too. Sometimes it's hard when we are stuck behind a screen communicating but it doesn't have to be. University Lab Partners says that, "The modern customer wants their experience with a brand to be more personal, which is why your social media marketing should accommodate these changes."
As we dive into summer, keep these tips and trends in mind when crafting that perfect seasonal marketing campaign. Yes, the brand standards for your company are important - but don't be afraid to mix in a few of these elements every now and then. Keep it fresh and fun!