We all know how "word of mouth" works; you like a product or service, and you let your friends know how great it was. With the wide-spread use of digital communication, social media, and technology as a whole, virtually every business has a website or social profile, so this idea of "word of mouth" is even more important. Testimonials can make or break you.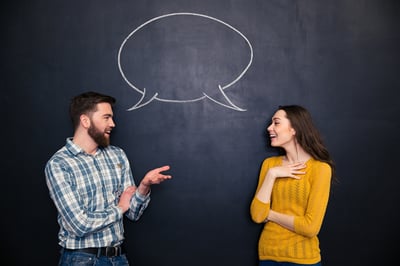 Why make testimonials part of your marketing?
Businesses are able to use trustworthy reviews from their customers to their advantage. They can use them to provide real stories and content about their product or service to show examples of success and happy buyers. Examples of this may be reviews, case studies, or testimonials.
Sometimes, the best advertising is free. And sometimes, the best advertising isn't planned. Testimonials give you a huge advantage in the marketing world. In fact, Social Fresh points out that customer testimonials are said to have the highest effectiveness rating for content marketing at 89%.
Including testimonials in your marketing efforts increases awareness of your brand, creates a sense of trust, and increases overall social media engagement. In some cases, testimonials and reviews can be a form of user-generated content - which is invaluable.
Showcasing your customers' experiences on your website and social media platforms can increase overall brand awareness. People love to share products or services they have a positive experience with on social media. This can be an effective way to get your name out there and promote your brand.


The benefits of using testimonials in marketing
Using testimonials in your marketing is an efficient and harmless effort that ultimately increases trust in your customers. 85% of people trust online reviews just as much as recommendations from friends and family.
When you use a testimonial in advertising, you're giving proof that real-life customers have had a good experience with a certain product or service and are willing to talk about it. Potential customers will be more likely to trust honest opinions of your customers than they would trust your marketing content and sales representatives. There is a sense of authenticity that comes along with the use of testimonials and reviews.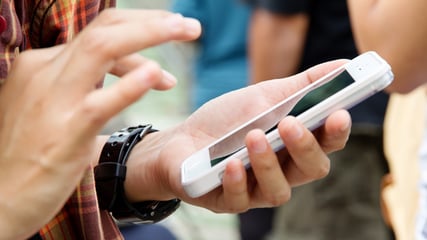 Featuring testimonials and making them accessible can also improve social media engagement.Customers love to see brands they buy from giving them a shout-out and showing they care about them. Considering tweeting back, tagging a consumer, or featuring a photo or video that customers have shared or tagged you in.


But, what about the negative reviews?
You might run into the problem of receiving a negative or unsatisfactory review. Don't worry - these are OK. They can attest to how you respond to an unfortunate situation. Contrary to popular belief, we recommend you do NOT hide or delete a negative review, comment, or testimonial. Responding and reacting in a positive and professional way can show transparency and it can give you a space to show potential customers that you'll make things right if they aren't satisfied. In fact, 45% of consumers say they're more likely to visit a business that responds to negative reviews. Use these opportunities to your advantage, don't just sweep bad reviews under the rug.
The challenge here is deciding how to react to these types of comments. Your response can't be defensive and it should still be productive. Don't let your emotions dictate what you respond back. Show your willingness to work with the customer to make it right for them. Focus on getting the customer direct contact information and the next steps to making the wrong, into a right. This can be tough if emotions are high, but if you take a step back and take the conversation offline, you can find a way to turn things around.
Moral of the story: take time to respond to negative reviews; don't try to get rid of them, and make time to address them before your current or potential customers are turned off.


testimonials: they're not just for promotion, but website content, too!
Depending on your product or service, you may even consider creating a page on your website to highlight these testimonials and share the stories.
Consider where your testimonials are placed on your website. It is important to feature them in a way that allows potential customers to easily access and reference them during their consideration process. In fact, 91% of people occasionally or regularly check online reviews before making a purchase. Customer testimonials and reviews DO matter and people do look at them.
Make sure to give your customers a spot to provide feedback, offer reviews, or agree to be used in a case study. If the option is readily available, they'll be more likely to participate.
Testimonials are an exceptional way to "brag" about your business without coming off arrogant. If your current customers are providing feedback, sending in photos, or posting on social media about your brand, use that to your advantage!