There are just some things you don't trust yourself to do. I'm not talking about the bathroom tile or changing a faucet. I'm talking about the 'bigger' things … You go to a dentist to get your teeth pulled. You bring your favorite wool sweater to a dry cleaner to get it clean. You hire a caterer when you have a large crowd to feed. So, when it comes to satisfactory marketing, why would you leave it someone who isn't an expert?
Outsourcing marketing activities may be an unfamiliar practice, but get yourself familiar with it and you'll understand its benefits. In a recent study, 90% of businesses stressed how crucial outsourced marketing is to their overall growth.
1. Your business can focus on what it's good at
I'm guessing your business was created for a specific specialty or service. So, instead of relying on useful and experienced employee's time and energy to create and execute marketing tactics, outsourcing your marketing can boost productivity throughout your business. Compiling and implementing a marketing strategy can be time consuming and generally not something people want to spend their time on.
By outsourcing, you don't need to stress about finding the right employee or training an employee to be sufficient. CNN Business says that 78% of businesses believe that hiring freelancers for marketing give them an advantage over their competitors. When you let marketing experts take the reins, you'll save time, maximize your money, and get results.


2. benefit from updated marketing tactics
By outsourcing your business' marketing activities, it allows the experts to intervene. The number of marketing tools has increased over the years and this means you need someone who is up to date on all the trends. By outsourcing, you can pass the baton to someone who knows the ins and outs and is a seasoned expert on how to utilize them effectively.
Marketing is an ever-changing field. There are always new tactics to use and new routes for those tactics to be executed. For example, inbound marketing is a newer marketing strategy that not everyone is familiar with If you outsource, a marketing expert can help you learn about and implement these new and exciting ways to reach your target audience. Think video marketing, SEO, content marketing, interactive marketing, influencer marketing … leave it to the experts.


3. access to the best technology
As a marketing expert, we invest our time, money, and resources on updated marketing technology and applications. By outsourcing your marketing, you can get access to the technology, and even better - with an expert using it. As a marketing company, our goal is to serve clients and customers as best as we can. So really, you're getting more bang for your buck - updated technology and software plus specialists that know how to execute.


4. make the most of analytics
Rather than delegating marketing to different employees and losing track of the main goal, outsourcing marketing management allows for each tactic to work together and smoothly. And when your marketing works together, you can utilize the analytics to understand what is most impactful.
By allowing someone else to manage your marketing, you get access to the insight and report to review trends in one place instead of piecing together different analytic tools. This also holds the freelancer accountable for their results, because the statistics don't lie.


5. save time and money
Some businesses consider hiring a full-time employee to cover a marketing role. That includes paying full-time salary, benefits, and training + on-boarding time, etc. Generally speaking, it's cheaper and more effective to outsource the marketing... You won't have to worry about all the extra time and expenses of hiring an employee, and you'll only pay for what you need from a marketing expert.
Along with saving your business money, it saves valuable time that could be spent doing more applicable tasks. You can focus on the bigger tasks your business specializes in without having to worry about tedious tasks such as posting on social media or email marketing.


6. outsourcing allows for flexibility and freedom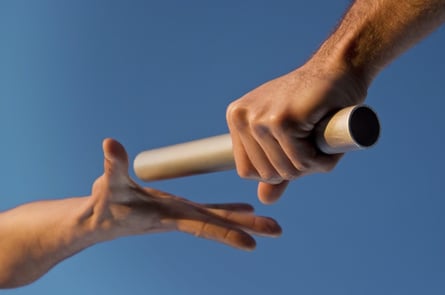 Flexibility is important when running a business. That's no question. When you outsource your marketing, freedom and flexibility comes in many ways. You have the option to outsource the entirety of your marketing needs, or pick and choose a variety of different tactics. If you still want control over certain marketing services, you don't need to outsource everything.
For example, if you feel your social media presence is lacking, you could hire someone to help with just social media branding and creating a blog. Or, if your business is coming out with a new product, you can hire someone to execute a product launch campaign that includes promotion, email, and ads.
According to the Harvard Business Review, 53% of marketing executives plan on outsourcing their marketing. This is a rising trend, and many are finding it's not just a fad. Outsourcing has proven to save money, prevent employee burnout, and increase ROI. A lot of different factors come into deciding whether or not your company should outsource marketing activities such as business size, budget, and what your business goals are. Generally speaking, outsourcing a smart, efficient way to manage marketing.