Digital marketing can seem like a self-explanatory, simple term. But once you start to unpack the tactics and strategies that come with it, there tends to be questions that arise. Below are some of the digital marketing FAQs we've heard from clients and questions that are buzzing around on social media.

#1: WHAT'S THE DIFFERENCE BETWEEN 'REGULAR' MARKETING AND DIGITAL MARKETING?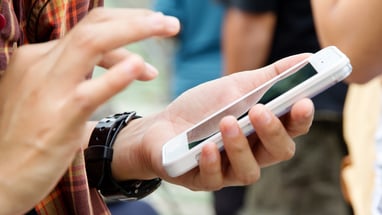 The main difference between traditional marketing efforts and digital marketing is that digital marketing provides a space for an audience to interact with what they're seeing, reading, and feeling. Digital marketing takes some of the aspects of traditional marketing and creates digital spaces for communication (and sometimes promotion) to happen. This could include - but isn't limited to - blogs, websites and landing pages, social media, video marketing, and search engine optimization. Traditional marketing utilizes mediums like television and radio where an audience can receive a message, but not necessarily communicate with it. It's a one-way street with traditional marketing, but a two-way street with digital marketing.


#2: HOW CAN MY BUSINESS BENEFIT FROM DIGITAL MARKETING?
Every business can benefit from digital marketing in one way or another! If you're not partaking in some type of digital marketing, you may be missing out. Worldwide digital ad spend is predicted to reach over $375 billion by 2021. Customers and potential customers almost expect businesses to have an online presence. Digital marketing is a tactic that is necessary and beneficial for your business. It provides more platforms for advertisement, it provides a space for interaction with customers, and it gives customers a readily available place to go if they are seeking out information. Another important aspect of digital marketing is that as an inbound marketer, you have the ability to choose where you'll place your advertisements in order to reach who you want. According to Businesswire, location-specific digital ad campaigns are 20x more effective than traditional banner ads that are not location-based.


#3: WHAT IS SEO? AND HOW DOES IT BENEFIT MY BUSINESS?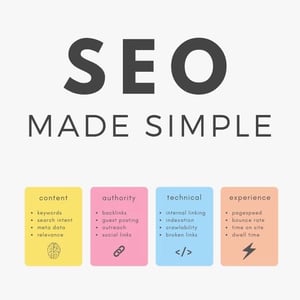 SEO plays a key role in the digital space. It is important to try to figure out beforehand what keywords your potential customers will use during their time on the web. In order to utilize search engine optimization (SEO), you have to consider the keywords of your content and what potential customers will be entering into search engines. Although SEO seems like a small and unimportant thing, it can really boost traffic and sales. Researching and determining which keywords to use and target is both an art and a science.
#4: WHAT IS CONTENT MARKETING?
Content marketing is an approach to marketing that is very specific and strategic. It uses relevant material your audience will want to see. Without strong content marketing, your sales and promotions will have a tougher time succeeding. Considering what will benefit your business and what your audience wants to see will help increase sales and trust. 84% of people expect brands to produce content that entertains, provides solutions, and produces experiences and events. Content marketing comes in many different forms like website copy and blogs, but also in visual formats like video and pictures, too. In case you're still on the fence about content marketing, a recent study shows content marketing costs 62% less than traditional marketing and generates three times as many leads.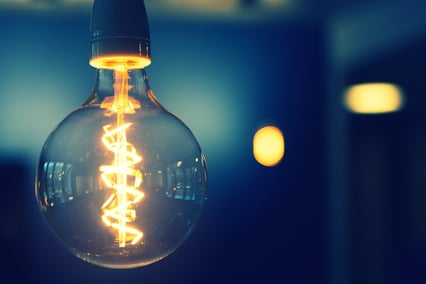 #5: DO I NEED A BLOG?
The short answer is yes! Now, "need" is a strong word - but should you have a blog to complement and enhance your digital marketing strategy? That's where we cheer "yes!" again. Having a blog can benefit your business and its marketing efforts greatly. Blogging can help increase SEO, boost your website traffic, and give your customers a reason to trust you as a business. 409 million readers view more than 22.2 billion blog posts each month. That statistic alone shows how much those in our society value blogs and reading them not only for entertainment but for educational purposes as well. Bluelist tells us that companies who blog receive 97% more links to their website. And not only that, but companies that blog also have 55% more visitors to their website. It really does pay off. It may seem daunting at first, but the important part about blogging is to stay both consistent and helpful. A blog can only thrive if you post new blogs often and share your blogs on social platforms.


#6: WHAT IS A BUYER PERSONA?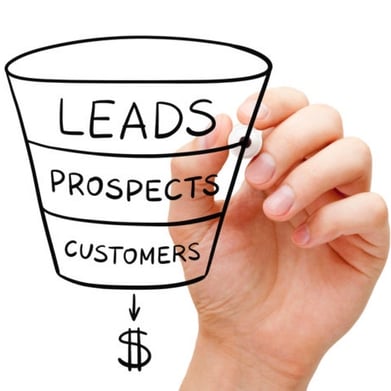 A buyer persona helps to layout the key characteristics of your audience - both current and potential customers - in a profile format. This should include your target audience's likes, dislikes, interests, demographics, where they go for information, how quickly or slowly they make decisions, etc. These are all areas to consider when creating marketing content. Creating a buyer persona can help your team be on the same page about who you're trying to talk to with sales and marketing. A lot of companies teams like to brainstorm specific characteristics about their target audience and create multiple buyer personas to refer back to. These characteristics can include age, gender, geographical location, leisure activities, occupations, behavior patterns, goals, and many others.


#7: WHAT IS INBOUND MARKETING?
It seems like everyone is either talking about or using inbound marketing these days, doesn't it? Well, for good reason - it's tried and true - inbound marketing works! It is a marketing practice that utilizes a variety of digital marketing tactics in different ways, custom to your business' goals, customers, reach, etc. The practice of inbound marketing aims to meet customers where they're looking for certain services or products - you want to find them in the right place, at the right time, and then talk to them in the right way. Inbound marketing is about attracting, engaging, and delighting your audience.


#8: WHAT IS MARKETING AUTOMATION?
Marketing automation is artificial intelligence for the savvy marketer. Automated marketing can help save you time and money utilizing software that aids in the process of creating and sending marketing materials. One of the biggest benefits of marketing automation is saving time, according to Adestra's Marketer vs. Machine report. "Marketers say the biggest benefits of automation are saving time (74%), increased customer engagement (68%), more timely communications (58%), and increased opportunities, including up-selling (58%)." Marketing automation allows you to consolidate digital efforts into one place and ultimately be able to see statistics and analytics on impact and engagement.


#9: IS SOCIAL MEDIA STILL IMPORTANT FOR MY BUSINESS?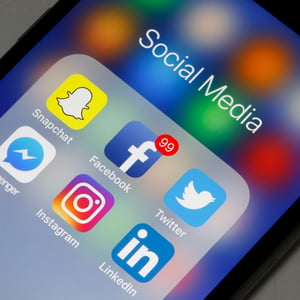 Being present on social media is the golden rule in marketing. If you're not active on social media, you are giving your opponents the upper hand. Social media is a great place to interact with your current and potential customers - it is a place that really humanizes your business. Statista tells us that in 2018, an estimated 2.65 billion people were using social media worldwide, a number projected to increase to almost 3.1 billion in 2021. So many individuals value finding business information on social media platforms. It allows them to connect with a business and communicate with other consumers about the same types of products. Another perk of having social media for your business is that it allows you to learn about your audience and their likes and dislikes. This could help you create a realistic buyer persona, as mentioned above. Many businesses have social media on Twitter, Facebook, and LinkedIn. But you could consider having an Instagram, or a Youtube channel, or any other social media platform you see fit.


#10: IS EMAIL MARKETING STILL EFFECTIVE?
Email marketing is still effective - if used strategically. It may seem as though email is from the dinosaur age, with social media and all the new ways to market. But, 99% of consumers still check their email on a daily basis. It would be hard to miss your audience when they're on their email that often. Emailing can be a great way to get a longer message out to your audience by providing details and insight about a certain topic, service, or product. More than ever, to compete in the email game, you have to have creative and catchy subject lines and provide real value. Don't overdo it and don't unimpress.


#11: WHAT IS A CALL TO ACTION?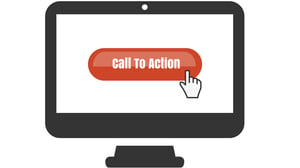 A call to action is an important part of digital marketing. Once you have visitors on your website, it's important to provide a way for them to take the next step. A call to action is quite literally, providing some type of wording or an actual button where potential customers can seek out more information or get directed to an inquiry form they can fill out. A call to action can be found on your website, in an email, or at the end of a blog. A call to action can be subtle or it can be big and bold to get customers' attention. Most importantly, they've proven to be very successful; for example, emails with a single call-to-action have shown to increase clicks 371% and increase sales 1,617%.


#12: HOW LONG DOES IT TAKE TO SEE RESULTS?
There is no set timeline for results. What matters with digital marketing is keeping your efforts consistent. Sometimes you'll see great traction in three or four weeks, other times it can take three or four months; it depends on a lot of variables (frequency, budget, audience, business, industry, etc.) - but as long as you're starting to track and analyze results, you're on the right path. Successful marketing won't happen overnight, and it's important to remember that.