Blogging is definitely something you've heard us preach about before. There are many reasons why you should have a blog, but what happens once you start one? How do you increase views, choose relevant topics, and utilize blog trends?
You know how trends are; some elements are new, some things are constant, and others come and go. Here's our list of the top eight best practices you should incorporate into your blogging efforts in 2020...
1. determine your blog niche
Finding a niche for your blog is an important step in creating a successful blog. Brainstorm what your blog is going to be for readers… are you sharing resources, knowledge, industry tools? You can create loyal readers if you have an overarching and consistent theme. Readers like to know what they're gonna get every time they come back to your blog.
To find a niche, consider what your product and services are, consider what your customer base wants to read about, and think about what you would enjoy writing about. Examples of niches include business, health, fitness, self-help, beauty and fashion, cooking, and the list goes on. Find yours and get started!


2. create relevant content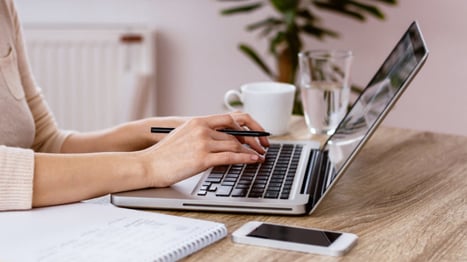 Once you've nailed down a niche for your blog, determine what "relevant content" looks like for you. Readers are less drawn to blogs with lackluster titles and dull content. Take your niche and run with it!
Creating useful and relevant content can take time. Research shows 56% of bloggers have better results when they spend six or more hours writing a blog post. But time spent here pays off; readers are typically either interested in time-relevant content or very topic-specific content. Take your time to research the topic and curate useful information.
Similarly, consider what length is appropriate for each blog post. Some blog posts will be shorter, and some will be longer - it all depends on the topic you're writing about. But does the length of your blog impact your SEO ranking? It definitely does! The suggested minimum word count of a blog should be around 300 words in order to improve SEO. But keep in mind that's just the minimum, longer blogs present more opportunities to include keywords and key phrases - which means more chances to be found in search queries.


3. pick the right keywords
Blogging is a great way to include keywords into your website's content. By using the right keywords in your blog, it can also improve your SEO ranking. To identify a starting point for keyword research, think about what words or phrases that your target audience will be using. What phrases do you want browsers to associate and connect with your brand? These are the words and phrases that will benefit you.
Do the proper key term research (KTR) and begin to implement these keywords in photo descriptions, meta descriptions, and most importantly, the text of the blog. The right keywords can dramatically shift the relevance - and performance - of your blog.


4. post consistently
Another key to impactful blogging is frequency. In order to see results, establish a consistent posting schedule - whether it's daily, weekly, or monthly - to keep readers engaged and anticipating new content. Not sure what posting should look like for you? Start with your business objective and audience size to help you decide what your posting frequency should be. Some businesses have success posting once or twice a month, while other businesses try to post weekly or more.


5. market your blog in the right place
Writing your blog and keeping it fresh is only half the battle, driving traffic and views is another piece of the puzzle. When you begin, make sure you outline a plan for how you'll share, distribute, and promote your blog posts. Your website is a great place to start; make sure your blog is linked in the navigation (header and/or footer) of your site and hyperlinked throughout the content where it makes sense.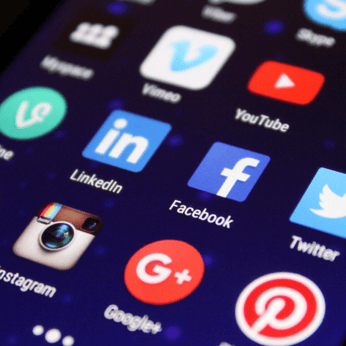 There are other great marketing tactics outside your website that can also help grow the reach of your blog. Take a look at your email marketing and see how the blog can serve as nurturing content and an additional resource within messages there. It's also a good idea to encourage blog subscriptions from email marketing for those who read your posts often.
Blogs are great content for social media posts, too. In fact, 95% of bloggers promote their blog posts via social media. Which platforms are your audience using and where are they most receptive to content and blog posts? Using blog content for social media posts is a great way to promote your blog, while also ramping up your social media presence...it's a win-win.


6. promote audience interaction
Once you know where your audience spends most of their time, you can start to interact with them. This is a great way to increase feedback and views. Audience interaction can range from them sharing on social media, to commenting on the blog post itself.
Here are some quick tips to promote interaction:
Ask your readers a question or two towards the end of your blog post. Whether it's a rhetorical question or not, it's inviting them to think further about the topic and possibly comment on the post.
Offer the ability to share your blog posts with linking to your social media accounts at the top or bottom of every blog page. By doing this, it makes it effortless for your readers to share something they liked with their friends.
Include a quiz or a survey within the blog. Quizzes and surveys are a great way to keep your readers engaged and also allow them to gain a better understanding of the topic.
Consider making an infographic for your blog. Readers love visuals, and it keeps them engaged for a longer time period. It's also a great resource that your audience can easily share to social media, and at the same time give you some free marketing.
7. choose meaningful images
Did you know visuals increase desire to read content by 80%? Using graphics like charts, videos, and photos in your blog doesn't just make it look better, but it literally attracts readers. They are a great way to engage your audience and keep them on your blog for a longer time period. Find visuals to include in your blog that are relevant, interesting, and eye-catching.
Successful blogs also leverage the graphic power of infographics in their blog content. An infographic is defined as a visual image, such as a chart or a diagram, used to represent data or information. Infographics help get your point across to readers by using visually presented and data-driven information at the same time.


8. mobile optimization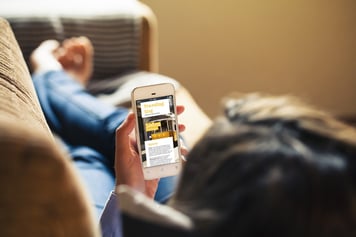 Virtually everyone has a mobile device, meaning most people are doing their regular online activities on those devices. With 48% of web page views being on a mobile device, there's a 50/50 chance your website and blog will be viewed this way as well. A blog should be in a format that can be easily accessed and read from a mobile device.
Here are some ways to make your blog mobile-friendly:
Use a blog theme that is mobile friendly. This can interfere with how your reader consumes your blog. A blog theme that doesn't translate to a mobile device can result in a reader leaving your blog.
Have links in your blog clickable, in order to make any interaction or engagement possible. Utilizing this feature will make the experience for the reader easier.
Create content that sparks interest in your reader so they can't look away! Use big and bold headlines or different fonts and letter sizes for headers to grab the attention of readers who are on a mobile device.
Blogging can be a time consuming and lengthy task, but when used in the right way, you will see benefits. Some tactics of blogging don't come easy, but if you put in the time to give yourself a good framework, blogging can become something that you enjoy engaging in.