We know how important social media is and how dominant a role it plays in our society, we also know how hard it is to become successful on social media. There are millions of accounts on each respective platform, so if you're not a household name, it can take a lot of effort to move up in the digital world.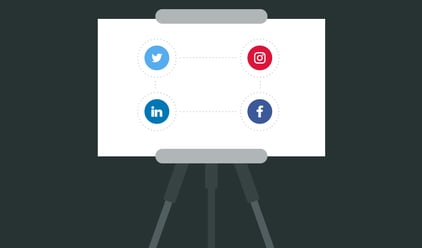 Creating a prominent and successful social media presence takes both time and effort. It's not something that happens overnight. But, if you create a strong following and post consistently, it can pay off. In fact, Global Web Index's study showed 54% of social browsers use social media to research products. People don't only use social media for personal and social aspects anymore; it's their go-to for virtually everything.
The good news is, there's ways we can all improve, and we're here to help! We've compiled a list of 8 tips to help you get started with more successful posts.


1. Use calls to action in social posts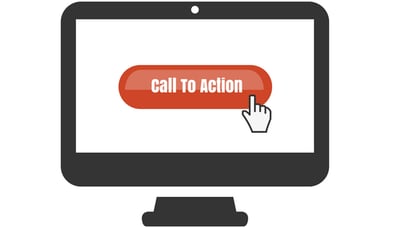 Using a call to action (CTA) is a great way to invite a lead to take the next step. It's generally a link or a button suggesting they click, download, or sign up for something. It can be helpful to get them engaged. CTAs aren't strictly for website pages, blogs, and emails, though. If you give your audience a place to connect and take the next step through social media, you make it easier to engage and potentially convert with your business. Include calls to action like "Click to learn more", or "Reach out to get started!"


2. let's get visual
If you're pulling random images from the web that aren't relevant or useful to your audience, engagement levels will likely drop. Visuals are everything to the modern consumer. They crave bright and vivid images and videos that appeal to them. In fact, posts with images produce 180% more engagement. This means the right visual on the right platform can really attract current and potential customers. When it comes to videos and images, don't be afraid to try stuff that's not considered "traditional". Sometimes the content that receives the most attention is the content that is outside the box.


3. Consistency is key
This is an important one. You don't need to be posting the same content to all your platforms (in fact, you shouldn't - but that's a separate blog topic…). The key here is to update accounts often and provide equally useful and interesting information. Creating original content can give you the upper hand; customers like to know they're receiving fresh information. It keeps them coming back for more.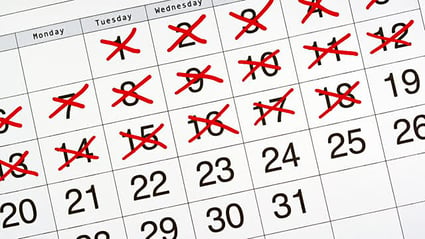 4. understand your audience
Knowing who your target audience is can change how (and where) you post on social media. It's important to consider audience behaviors, interests, and habits. This can give you insight on how to cater posts to them. From there, you need to engage the target audience. Using tactics such as responding, tagging, hashtags, and linking to other credible sources can show your audience that you care about their experience and want to engage with them. Be where your people are!


5. Choose the best social media platforms for your business
As noted above, you need to consider who your target audience is and define them based on traits, likes/dislikes, and demographics. From there it is easier to figure out which platforms can benefit your business in the most ways. If you're just starting out, it can be nearly impossible to keep up with more than a few platforms. Consider which ones help you meet your goals and start out with one or two. Generally speaking, a younger crowd can be found on Instagram and Twitter, and an information-seeking audience can be found on Facebook and LinkedIn. But, like most things, there are exceptions and it's important to meet your target audience where they already are.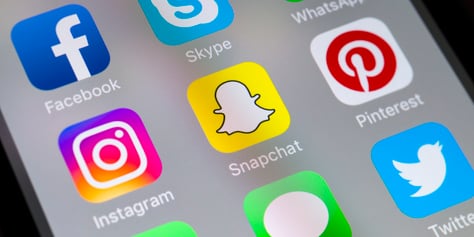 6. leverage video content
Using video has moved up even higher on the social media posting to-do list in the last couple of years. In fact, Facebook and Snapchat have both surpassed 8 billion daily video views! Video is simply one of the most important ways to get your audience's attention. If you haven't looked at Instagram, for example, it may be time to start! Instagram is one of the most popular social media platforms, and is based solely on images and video content. In fact, 88% of marketers who use video on Instagram found it to be an effective strategy.
If you're feeling stuck on what kinds of videos or video topics to start with, here are some ideas for video content: tips and tricks, company or office culture, influencer videos, and product explainer videos.


7. tag other accounts
Social media was created around the idea of connection and collaboration. So this tip should be a no-brainer... Tagging others in a photo or post is a great way to broaden your social media reach. Using the social handle or username of another professional, business, or even your customers can amp up your social media game. This practice can lead to gained exposure and increased connection with others. It's important to note that each respective social platform has their own way of tagging others. Generally speaking, if you start typing the @ symbol and then the intended name, you'll get a result.


8. Use the right hashtags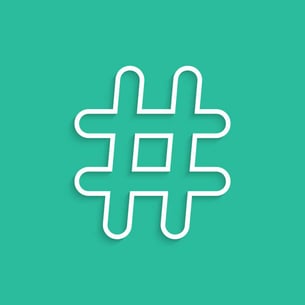 Using the right hashtags is a great way to build your company's brand, boost a specific marketing campaign, and stay in touch with your audience. But you can't really do any of those things if you don't know how to properly use a hashtag. Hashtags were born in 2007 as a way to categorize keywords on Twitter, but now, they're on virtually every social platform. Like most social media techniques, you need to be aware of the differences of use on each platform. Here's a great hashtag guide to show you the ropes of how to use hashtags on some of the major social platforms.

Social Media Explorer describes the perfect social media post as a "post that combines strategic storytelling with answering the needs of your customers." Creating impactful social posts can be a balancing act. Social media can go either way: a conversion boosting and engaging way to interact with customers, or it can be a total bust and waste of time. If you create social media posts strategically and do your research about your audience, tone, and messaging, you will be making an impact in no time!