Digital marketing; I'm sure you've heard this term - and it's no secret this marketing strategy is increasingly popular as the world continues to become more digital. If you're not familiar, digital marketing includes all marketing efforts that use an electronic device or the Internet. Digital marketing give us the ability to reach a wider audience that you can't reach with traditional marketing methods and offers opportunities for better consumer targeting - and is often more cost-effective. It can be used on social media, email, video, search engines, and more - the possibilities are endless. Digital marketing consists of many different avenues in which it can be utilized.
8 Pillars of Digital Marketing
Because of all that changed in 2020, digital marketing in 2021 has evolved, too. As a result of the pandemic, things have become more digital because everything was 'forced' to move online. It's no surprise that digital marketing is the strategy marketers should be sure to implement. There are 8 main pillars that make up digital marketing as a whole.
1. SEO: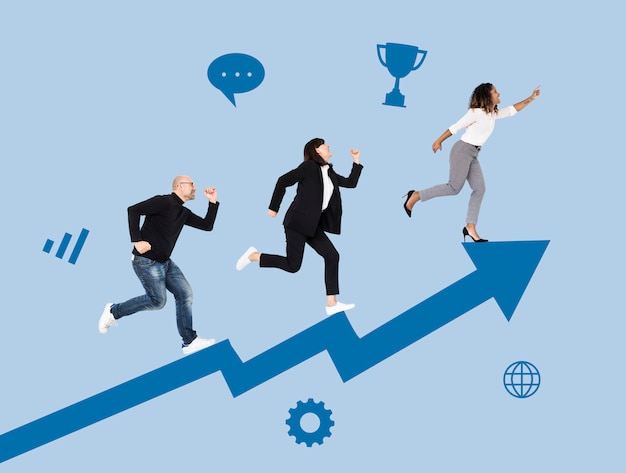 Search engine optimization is designed to boost your rankings in online searches. More specifically, it is the process of improving the quality and quantity of website traffic to a website or webpage from search engines. You want your website to be at the top of the search results because 75% of consumers don't even look past the first page. Being higher on the search results page can lead to more leads, increased engagement, higher sales, and revenue towards your business. There are a couple of strong, easy ways to incorporate SEO into your digital marketing strategy.
Blog Content: When blogging, write for your audience. first, and SEO second This means prioritizing headings and using keywords that make sense. Updating old blogs with updated, relevant information can also help to increase your SEO.
Optimization: Another way to incorporate SEO is keyword optimization. This means placing keywords in strategic places throughout your content. You can also incorporate SEO into your social media content. Google's recommendations are often based on location and adding your company's address or posting about local events can help you become more active in your local community.
Leverage Tools: A great tool to use to do that is

Keyword Rank Checker

. Writing quality content and making your posts easy to read can also improve your SEO.

Google Optimize

is also a great resource to utilize. This analytics tool by Google can help you maximize engagement and conversion rates. To increase your overall organic traffic,

ClickFlow

can help without building backlinks or increasing content.


2. Social Media Marketing
Using social media in your digital marketing strategy is huge. There's a whopping 3.6 billion people using social media worldwide and that number is expected to grow to 4.41 billion by 2025. That's a massive potential audience. Various social media platforms like Facebook, Instagram, Twitter, LinkedIn, and Pinterest (to name a few) are a great way to connect with current and potential customers. Not to mention, these platforms also have the ability to run paid advertisements that, if implemented correctly, are more likely to reach your ideal audience. Social media can also drive more consumers to your website and pique interest in your brand. In fact, 43% of online stores see a significant increase in traffic to their social media pages.


3. Content Marketing:
Incorporating content into your digital marketing strategy is crucial to increasing your engagement rates and consumer growth. Content marketing can help drive leads and create greater revenue for your business; it can generate up to 3 times more leads compared to traditional marketing methods. Creating personalized and informational content for your consumers can make a big difference. You want to answer questions your consumers may have before they even ask, address their problems, and share your industry expertise. 63% of marketers are creating content with a specific buyer persona in mind.


4. Email Marketing:
Email marketing is a great way to engage with consumers who are interested in what your business has to offer. Since most of those people opt-in to receive emails regarding your brand's products or services, it provides a great opportunity to nurture leads and delight customers. You can even personalize your emails based on the consumer's needs and interests and deliver information that pertains to them. Sending messages that are engaging and aesthetically pleasing is a big part of successful email marketing. Click-through rates can be improved by 300% (300!) when they include any form of video content, or increase open rates by 56% when you include an emoji or two.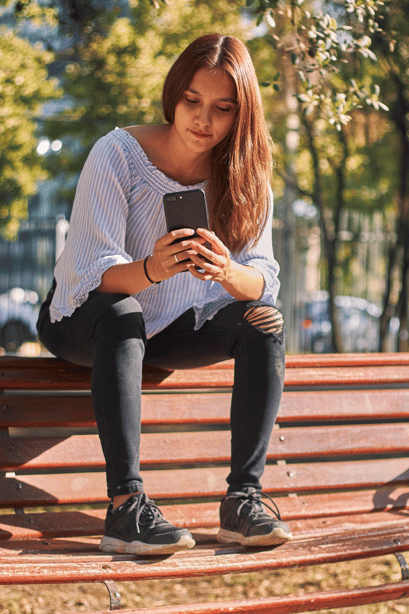 5. Mobile Marketing:
Mobile marketing is the ability to reach consumers via smartphones, feature phones, tablets, or any other related devices that have internet access. Knowing our on-the-go lifestyles, t's no surprise that this is a big part of digital marketing. Most consumers are using their mobile devices more often than any other electronics, with 69% of media accessed on mobile devices. A seamless web experience, no matter the digital device, is important to many consumers. In fact, 83% of people are looking for an experience like that.


6. Visual Content
Visual content is another important aspect of digital marketing. It is online content that is primarily image-based. This could include images or pictures, infographics, videos, and memes. It takes around 8 seconds for a consumer to make a decision as to whether they like a web page or not -that's not a whole lot of time.
They always say 'a picture is worth a thousand words.' and in the case of visual content and digital marketing, that could not be more true. The human brain conceives visual content faster than any other type of content. More than 90% of information that is transmitted to the brain is visual content. Visuals offer the opportunity to pack in more information as website visitors often only read about 20% of the text on a page. It also has a longer-lasting effect as people tend to remember images or video content more than something they read.
Let's look at each form of visual content more closely.
Images are best used when split with text, this could be for blogs or other webpage content.
Videos have an incredible impact on consumers if they are structured well, clear, and the right length. The rule of thumb is to keep your video

under 2 minutes

.
Infographics are great for laying out more complex information and help consumers to better understand the statistics you are describing.
Memes can offer a source of comedic relief and are great for connecting and engaging with followers. Just make sure that

the meme

matches your content and gets the message across.


7. User Experience
User experience is the understanding of the user's needs to help and create products or services that are meaningful to consumers. This is becoming increasingly more important as more consumers want their needs to be met almost immediately. Because user experience focuses on what the consumer wants, it's a great way to create brand loyalty. If your page doesn't seem to meet the needs of your target audience, 79% of users will then search for other pages that do and are reliable.
Taking in consumer feedback and making adjustments in accordance with that feedback can help create a better user experience. Having background knowledge of what your business's buyer persona is can help you understand your analytics better. Keep in mind who you are trying to reach and make changes in regards to their needs so you can improve user experience with your content.


8. Marketing Analytics:
Analytics should be a large component of your digital marketing strategy. It's important to stay updated on your business's metrics associated with your various campaigns. Looking out for KPI's (key performance indicators) can help you significantly improve your campaigns and reach even more potential customers. Measuring and assessing the performance and success of each marketing tactic is crucial to making adjustments and improvements along the way.
Now that you have a better understanding of the different aspects of digital marketing, here are some methods or marketing ideas that utilize those aspects in effective ways.
3 IMPACTFUL AVENUES FOR IMPLEMENTING DIGITAL MARKETING:
1. Influencer Marketing
Influencer marketing is essentially a form of social media marketing that involves endorsements and product placements from 'influencers' - people and organizations with a large audience or social influence.
Because of the pandemic and stay-at-home orders, consumers didn't have the access and ability to attend in-person events. This led to an increase in influencer content. Many people started to tune in to live-stream events to check out new products from their favorite companies or organizations. During the lockdown, Facebook live views went up 50%, and on Instagram, 70%. Human interaction is important for creating trust in your brand. In fact, 12% of consumers say they instill a lot of trust into influencers that promote brands.


2. Selling on Social
It's no secret the retail game has changed dramatically since the start of the pandemic. With shops closing and nowhere for consumers to go, online shopping became the norm and a way to pass time. In fact, 50% of revenue across 14 industries is now coming from social selling. Companies implementing social selling are actually creating 45% more sales than their competitors. Social media provides an incredible opportunity for brands to better their relationships with their consumers and that's what drives sales.


3. Easy-to-Consume Content
Easy-to-consume content is website content that is easy for consumers to consume and share.
Improving user experience: Creating content that is easy to consume could mean telling a story (consumers love stories) or improving your website's user experience. This might be increasing the page load time, content with video or images, or general readability.
SEO: Creating more opportunities for optimization is also a great way to attract more visitors to your site. Another aspect of SEO is creating more shareable opportunities for your visitors. This may include creating more links, captivating images, informative videos, or clearer headlines.
Quick Content: Overall, consumers are looking for content that is clear, efficient, concise, and interesting. When it comes to speed,

47% of consumers

want a page to load in about 2 seconds or less. That's how long it takes for them to decide if your website is 'worth' looking at or not.

14% of online shoppers

will shop an alternative site if they have to wait for a page to load or if the content is unclear.
Visuals: Choosing a color palette and type style can make your website or social media pages more readable and desirable to consumers. They want easy, accessible content that doesn't make them wait. Visuals are understandably a huge part of the user experience.


Consumers are becoming more and more inclined to access brands via social media than anywhere else. A whole 40% of mobile users are searching for a business or interest when on social media. That's a number worth thinking about. That's not the only consumer trend in 2021. Here are additional statistics and trends to consider:
Digital is key: If a brand's website or social media pages are poorly designed or unresponsive,

57% of mobile users

may not feel inclined to recommend that business to others. Consumers are looking for companies that have a top-notch digital presence in order for them to instill trust and interest in the brand.
Coming Together and Purpose-Driven Missions: There has been an increase in the feeling of togetherness created post-pandemic. Consumers are searching for like-minded people and communities that support each other. Many consumers are looking for brands that are thinking of the bigger picture. Purpose-driven missions are becoming more important to consumers. In fact,

70% of professionals

expect that consumers will not only want but expect brands to be more conscientious about sustainability now than before COVID-19.
Collective Empowerment: People are becoming more aware of social issues than ever before and the amount of social media posts that involve some sort of advocacy for social issues is increasing. People want to support brands with a strong, clear voice. Of all US consumers,

29% started using a new brand

during the pandemic simply due to the compassion and innovation the business displayed during the pandemic.


After taking a look at this crash course in digital marketing trends for 2021, we hope you seriously consider implementing at least a couple of these. It's important to continue to build those relationships with your audience and continue to effectively engage consumers via all avenues of digital influence. Consumer trends and marketing strategies will change but the main aspects of digital marketing aren't going anywhere.