Alright, so we've covered how to come up with a thorough and strategic email strategy and what a great subject line looks like...but where do you go from there? You've mapped out an exciting plan, but without an email list, there will be no one to receive the emails!
Building your email marketing list can seem daunting, especially if you're starting from scratch. There are some general guidelines and tips that can help you succeed in creating a strong email list.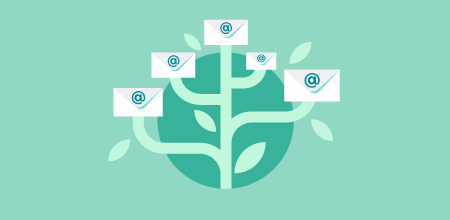 As a marketer, it's crucial you're constantly updating and gaining new email addresses. Research shows your email marketing list degrades about 22.5% every year. This shows how important it is to make it a goal to acquire new email addresses. You can't assume your email list is static...people will definitely unsubscribe or change email addresses, which is where slow degradation happens.
So, whether you're hoping to start an email list from scratch, or your goal is to keep building your list, keep reading...


main priorities for email list building
When creating email lists, there are three main guidelines to make sure you're using to navigate your decisions. First, make sure you're receiving quality information. The emails you're getting should be from real people who check their emails often. Second, you should be targeting people who will be genuinely interested in your content. There's no point in building an email list of people who aren't truly interested in your brand or industry. Lastly, if you can narrow your search to quality email addresses and genuine interest, then you can focus on gaining higher numbers of subscribers on your list.


how to get email addresses on your list:

1. start with who you know
The easiest way to get started is by using the contact information you already have on file. You might have emails from previous campaigns, or just from different contact sources. Once you have a few, it will be a great place to start marketing.


2. create a sign-up sheet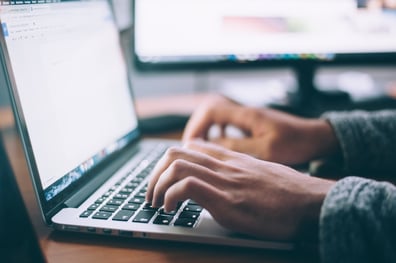 If you know you'll be at a physical gathering, make sure you have a sign-up sheet or electronic collection system (landing page, etc.) for email marketing with you. It's a good idea to always have a sign-up available if you have a store-front. This route might seem a little obvious, but encouraging people to write down their details can really bring results.


3. create an accessible form on your website
If you don't have a physical store-front, putting a pop-up form on your website or a form field in the footer is one of the best ways to get visitors to sign-up for your emails. Having a pop-up form on your website ensures every one of your website visitors will at least be asked to be added to your list.


4. encourage current subscribers to share emails
Social sharing is one of the most powerful tools a marketer can leverage. Everyone knows social sharing is where a lot of influence happens. If you have a great offer and just a few subscribers find it valuable enough to share it with all of their contacts, you could gain quite a few more subscribers. With that said, make sure you have a sharing option on every email. By adding this feature in the body of your email, it can increase click-through rate by 158% or more!


5. create a free online tool or resource
If you create a useful tool or resource that is free to your subscribers, it will entice new users to want to sign up. Make your content valuable to users and make it worth their time to subscribe to your content.


create segmented lists
Emails have the biggest impact when they are sent to the right people. Segmented email marketing campaigns get 14.64% more email opens and 59.99% more clicks compared to non-segmented campaigns. List segmentation is the act of dividing your email subscribers up into smaller groups based on their interests and overall demographics. You might split your lists into groups by your consumers' buying habits, familiarity with your company, or their professional background.
By segmenting your lists, it gives your subscribers a more personalized email experience. 55% of consumers like email messages that contain relevant products and offers. This shows that consumers want emails that pertain to their interests.


Our next blog will cover how to curate effective email marketing call-to-actions.