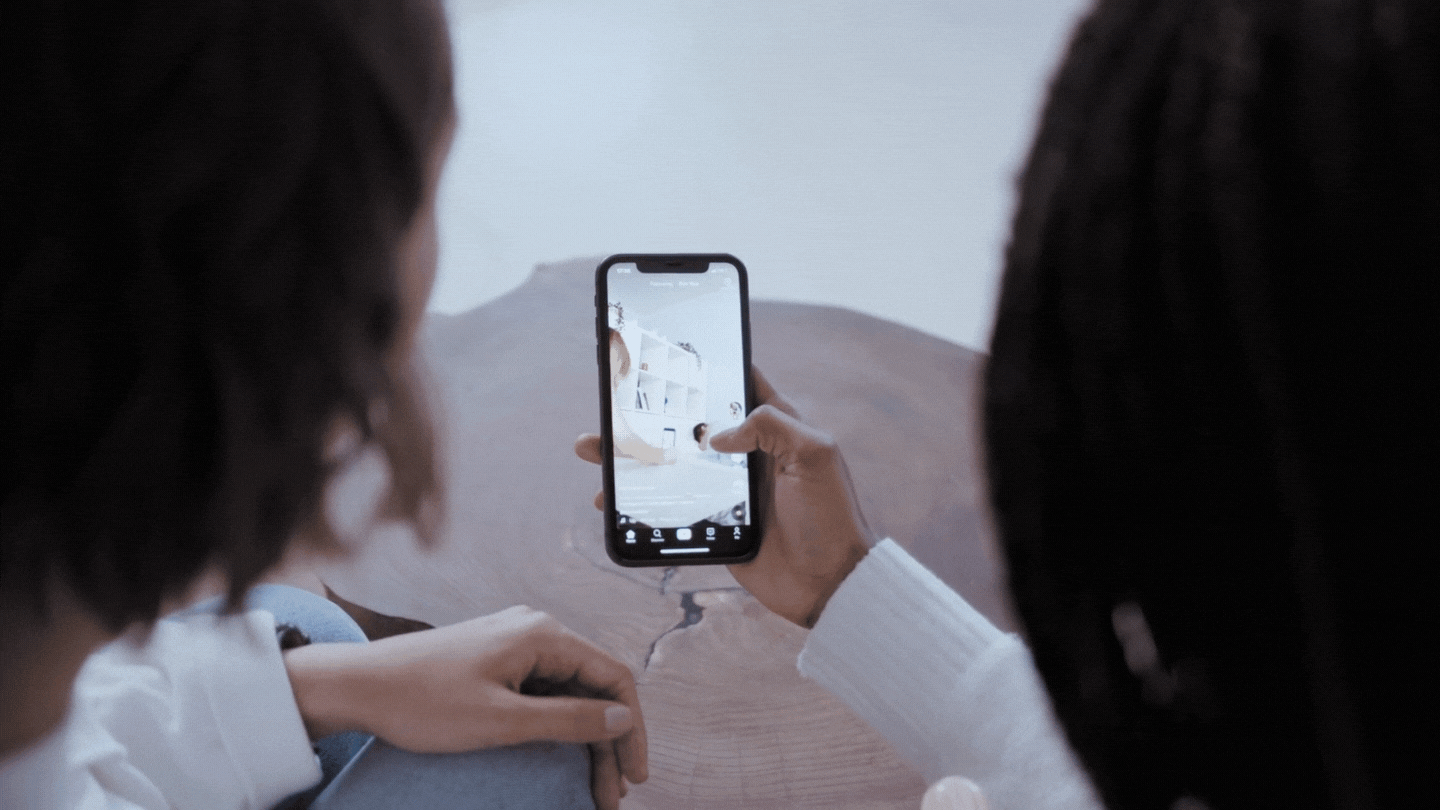 People are watching more videos online than ever before – in fact, the amount of online videos watched has almost doubled since 2018. People watch around 19 hours of video a week. So what exactly do conversion rates look like in comparison to images? Video outperforms images by double when it comes to click-through rates, and conversion is increased by 20-30% with video.
And conversion isn't the only added bonus - it's just how and where viewers like to take content in. Most users say they would much rather hear about a business via video - a whopping 72% of customers prefer this format for learning about a product or service. On top of that, 84% of customers say they've been convinced to buy something by watching a brand's video. So what does this mean for your inbound strategy?
The Power of Video Content
In 2021, online videos had an audience reach of 92% of all internet users. The most popular types of videos this past year were: music videos, comedies, viral videos, and tutorials. Customers are becoming increasingly invested in video, thus it is now a major player in the buying process. Video surpasses image and audio and allows viewers to be fully engaged. Viewers retain 95% of a message when they watch it in a video, compared to 10% when reading plain text. This creates an enormous return on investment that will influence your traffic, leads, sales, understanding, and brand awareness.
Yeah, blogs like this one are great - and many would say content is still king - but video is the heir to the throne. Innovations within the video industry over the last decade alone have made this content platform available to nearly everyone and at their literal fingertips. In 2022, online videos will make up more than 82% of all consumer internet traffic – 15 times higher than it was in 2017. Video is the newest marketing tool that has the potential to place your business ahead of the competition through an immersive experience.


How to Include Video in Your Marketing Strategy
There are lots of opportunities to incorporate video into your inbound strategy in 2022. As video grows in popularity, new trends are surfacing. Across all campaigns, it is crucial to remember the importance of a mobile-friendly experience. Make sure your video content is equipped and optimized for mobile viewing. Because let's be honest, we spend more time browsing on our phones. This stat from EMarketer reiterates the importance of mobile-friendly videos. More than 75% of all videos are played on mobile devices.


Social Media
Social platforms are beginning to become a bigger aspect of digital marketing especially when it comes to video. You can create very successful video campaigns on major platforms like YouTube, Facebook, LinkedIn, Instagram, TikTok, Twitter. The use of stories is effective because of their casual feeling. Using video within them can be even more engaging. Adding a poll or Q&A along with your video will also help you to stand out. Reels are another effective strategy because they add a new type of content to your feed. Video posts on social media get 48% more views. This creates a more rounded experience for clients and will increase traffic and time on your page. Live Streams are also a great way to add that personal touch because they are real-time experiences.


Video Marketing via Email
It can be hard to differentiate your email marketing strategies, but incorporating video is a great way to engage your customer and develop a higher click-through rate. 83% of marketers feel video marketing's importance is continuing to grow. The growing popularity of video is fundamental to your email strategy because it effectively engages viewers and increases conversions. Some great ways to incorporate video include: using it as bonus content for your customers, event campaigns, newsletter promos, product launches, and displaying company culture. Putting 'video' in the subject line is a great way to promote the videos themselves too. Video in email adds some spice to your email content and creates a more personalized experience.


Adding Video Content to Your Website
As James McQuivey says, "If a picture is worth a thousand words, then video is worth 1.8 million." Adding video to your website allows you to engage your potential clients more quickly and efficiently. There are a ton of benefits of adding video to your website, but some key things to remember are that it helps you rank better in Google, it's better adapted to showcase your brand's personality, and it will help differentiate you from the competition. Only half of businesses currently use video in marketing, this means that you will definitely stand out by embedding video content into your website.


Blogging + Video
Adding a video to your blog is a way to help your blog stand out against the 600 million blogs and the 1.7 billion websites across the world wide web. That's a lot of information for people to sort through, so the easier you can make it for your potential clients to notice you, the better. You will catch the eye of potential clients by incorporating a unique video experience. Focus on integrating video within your marketing channels instead of separating it, your blog is one of the best channels to start doing this.


Vlogging
Everybody loves a good blog, but what about a vlog? Now that's something your customers will remember. Blogs are great, but vlogs are way more interactive and allow the viewer to feel more connected to your brand. Globally, 44% of all internet users watch at least one vlog each month.


Videos as part of Paid Ads
Nearly 78% of video marketers have said that using video has led to a direct rise in sales. So why not use them in the campaigns you are funding? Videos have higher traction with audiences so doing so will lead to increased conversion. This content should include a call to action in order to effectively direct your prospective clients to your brand's website, social page, or wherever you desire them to go. You can promote any content, but the content that has proven to do the most for companies is tutorial videos, so you should invest in promoting yours.


Webinars + Video Recordings
Webinars and video recordings are interactive ways to incorporate a personal touch in your brand. Webinars and video recordings do this so well because of their 'in-person' feeling and the conversational tone they hold. These should provide value to the customer by encouraging them to continue in the buyer's journey as they are ready to do so. The average conversion rate for webinars and their recordings is 55%. The great thing about these is you are able to connect more with your audience and learn more about them throughout the registration and their interactions with the virtual event.


3 Tips for Creating Video Content
Video is a widespread media form that is used across almost every digital platform now. But how do you differentiate your brand? With video marketing content, it is especially important that your content is unique to your business and product or service. Cohesive content makes a world of difference because it gives the viewer a clear understanding and makes your brand seem professional and organized. The first part of creating this content is planning what video content you want to create and share. Think of ways video can allow you to create awareness, increase knowledge and understanding, give a behind-the-scenes look at your people and products, or develop a way to share your company culture and daily happenings.


1. It's All About Perspective
We all know that quality content performs better. But it is extremely beneficial to think about perspective, especially when it comes to video. The cool thing about video is that it is a moving picture so you can showcase your products and services in a completely new way. Quality video doesn't mean investing in the fanciest or most expensive equipment - it means creating a great experience for the end-user. Make sure you think about who is watching, and how; 75% of viewers prefer watching a video horizontally as compared to 25% who prefer watching it vertically. So it's important to consider the plane your video is in.


2. Encourage Engagement
Video content allows you to share information in a way that makes much less work for the viewer. It is proven that you have 2.8 seconds to connect with the viewer before they scroll past your content. Video engages viewers quicker and more effectively than text and images because of the audio element. We're all competing with multiple screens in front of our customer(s) - computers, phones, tablets, TVs… the viewer is likely never fully immersed in your content unless you grab their attention. Ask them a question, share a staggering statistic, create content relatable to their questions, problems, and life.
Lucky for us, 83% of video marketers say video has helped increase the average time their visitors spend on the page. But engagement can extend beyond just watching a video; ask yourself, what is the goal of this content? CTA's can play a huge part in conversion within video content as they lead viewers to the next stage in the buying process. Don't forget to suggest related or 'next step' content.


3. User Generated (Video) Content
People love to see your brand from more than just your perspective. User-generated video content is a great way to showcase your brand fans, users, and evangelists in the most real way. Welcoming and leveraging user-generated content provides what buyers like most: a snapshot of someone's experience with your brand, product, and/or service. Video content feels more real and creates trust, and when people see that others trust you, they will be more likely to invest in your brand.


Is Video Worth The Investment?
According to a study done by Animoto, video ads were the #1 way consumers discovered a brand they later purchased from in 2021. Not only is video a key purchase driver, but it also drives growth. 93% of businesses landed a new customer after sharing a video on social media. Businesses are seeing a large ROI in their video campaigns. In fact, 87% of video marketers reported that video gives them a positive ROI — a world away from the lowly 33% who felt that way in 2015.
Video allows you to interact and engage with clients across a completely different dimension. Creating video content and keeping up with video trends are all part of successful marketing and sales efforts. Even if you are not a professional videographer, it's important to incorporate video into your inbound marketing strategy.