Think back to the last time you absolutely loved a product or a service. You probably wanted to text your friends or tell your mom about the great experience you've had. Or, you might've turned to Instagram, Facebook, or Twitter to let the world know. I get it! And if you've ever done this, you've been an 'advertiser' for a brand - maybe without even knowing it. You created and shared user-generated content that helps create more brand awareness for whatever business you were talking about.
Studies show a whopping 70% of consumers will consider user-generated reviews or ratings before going through with a purchase decision. User-generated content is a great way to draw an audience in without coming across as pushy or forceful, as traditional ads sometimes do.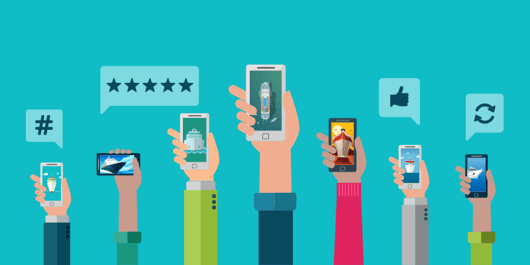 what is user-generated content?
User-generated content, also known as UGC, is any content – text, videos, images, reviews, etc. – created by consumers rather than brands. UGC is unpaid content with the potential of increasing awareness of a business, product, or service. Brands generally use this content from brand champions on websites, blogs, and social media to share consumer feedback and experiences.
User-generated content can come in a variety of forms - a live video, an update on their story, a review, selfie, etc. The most popular social media platform where UGC is found is Instagram. User-generated content is also a form of a customer testimonial. When people have a positive experience with a brand, they usually want to share that with others.


how can user-generated content impact marketing efforts?
1. AUTHENTICITY
User-generated content is also a great way to create authenticity within your marketing efforts. Customers have grown immune to many of the 'typical' tactics; in a world where social media drives product and service research, it also means consumers choose what they see and when they see it. We want to know the product or service we're paying for is worth it, and we tend to trust what other people are saying about the experience above all else. Research shows consumers are 2.4 times more likely to see user-generated content as authentic versus content created by a brand itself.


2. INCREASE REACH
Showcasing feedback and experiences on your platforms can increase overall brand awareness. Utilizing the content from others about you is an easy and - and in most cases free - way to increase brand awareness and grow your reach. In fact, it has been found that when users create and share their own content on social media, they get 28% higher engagement compared to posts put out by companies. Start engaging your audience, stay connected, and communicate those messages to the rest of your audience. Hot tip: come up with a strategy for what you do with user-generated content … do you retweet it? Reshare it? Post it to your story? Knowing the steps will help you maximize potential impact.


3. CUSTOMERS AS HEROS
User-generated content works by putting the customer first. Customers like to know that they are heard and their opinion matters. When you leverage their content to make them the hero of the story, it can really make your customers feel like their voices are heard by you and a bigger audience. Businesses need to be customer-oriented in order to keep audiences engaged. In fact, 92% of consumers trust recommendations from other people...even if it's not people they don't directly know. If you give customers the steering wheel, others will be more likely to tag along for the ride!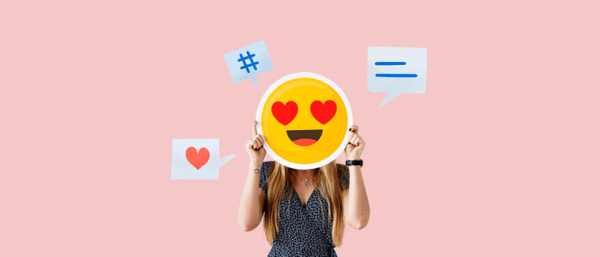 starting + increasing user-generated content
1. Your first step to engaging customers to build user-generated content is to consider which platforms you think would get the best engagement. As stated earlier, Instagram is a great spot to repost UGC, but there are many options. With most marketing efforts, consider where your target audience spends most of their time. This will help you decide where to find UGC and where to re-share it.
2. The next step is to come up with specific and concrete goals. It's important to always have goals written down to help you understand the path you're taking, and whether or not you're meeting those goals. UGC can be a tough tactic to manage and analyze, but if you have a baseline of where you started and where you want to go, it will be easier to see the results.
3. The third step is to tell your audience what type of content you want to see. This is the time to be specific and straight forward. Make it easy and fun for people to share content that fits your business' needs. More than half of consumers (50%) wish that brands would tell them what type of content to create and share. You can be really blunt here; ask for photos, videos, or opinions. If you ask for it, your audience will likely respond. You should also consider starting a hashtag to go along with the requested UGC, this will make it easier for you and your audience to find it.
4. Don't stop there! You must learn to be patient with the process. You also need to make sure you (or someone from your team) are engaging with this content. Set some guidelines pertaining to this step. Know your game-plan. How often will you share user-generated content?? How will you be reposting it? You can repost content as its own post, share to a story, or screenshot, save, or download to share on another platform. The options are endless, but once you ask for content from your audience, know what you're doing with it.
5. The last step is where you take a slow down and go back to step #2. Look at your goals and analyze what your results look like. Consider how your post views have increased or decreased due as a result of your user-generated content Although not always the most glamorous, taking time to analyze marketing tactics before and after you work on them, is crucial!


Utilizing user-generated content is a great way to engage your audience in a way that only costs you time, and not always dollars.. It's a technique that taps into the power of social sharing and communication. If done correctly, you can create a wealth of advertising and 'good press' for your brand.