Instagram has grown by 1,400% in just the last five years, largely thanks to the personal experience the platform provides to its audience. Instagram stories offer unique features to create a more personal connection. The features make Instagram stories feel like a one on one interaction. Instagram stories are a great tool to show your followers why your brand is intriguing.
An Overview of Instagram Stories
According to Instagram, stories are where people and businesses share short format images and videos that disappear after 24 hours. They're designed to be fast, memorable, and fun. In the fast-paced world that we live in, Instagram stories are equipped to keep people up to date. If you want to create buzz around your brand, Instagram stories are an efficient way to go about doing so. Around one-third of people would say that a quality Instagram story is the reason they became interested in a brand or product. There's a lot to learn within the app itself through other brands, but before you start scrolling read more about the best things to keep in mind while creating your Instagram story strategy.

The Rise of Ephemeral Content
Ephemeral content is any digital content that only is visible for 24 hours. These videos, images, or gifs can't be found later or on timelines on social media platforms. Compared to evergreen content, which has a more permanent digital footprint, ephemeral content sparks a sense of urgency. Ephemeral content strikes on a FOMO (fear of missing out) effect that creates a sense of priority on the content. The exclusivity of the content inclines audiences to tune in regularly and at specific times so they don't miss anything.
As the rising popularity of stories grows, ephemeral content has become one of the best ways to cut through social media noise, build brand awareness, and promote products and services. Snapchat and Instagram Stories' success boasts 400 million daily users - a solidifying seal of approval to say that ephemeral content works. If it's new to you, try starting by showcasing your brand voice and have a little fun with it; 86% of digital users crave authenticity. Ephemeral content creates more brand authenticity while humanizing it at the same time.
Will 'short-lived' content be the future of social media? Snapchat ignited ephemeral content and it really took off in 2018. Since then, platforms like Instagram and Facebook have begun incorporating the concept with their stories features. After Instagram and Facebook adopted the trend of ephemeral content from Snapchat, their user base has increased by over 339%.
4 Benefits of Instagram Stories
1. Build Brand Awareness
Instagram is the second most-downloaded app in the world. Only Tik Tok recently took the cake after twelve years. The popularity of the app is proof of the range of audiences you can reach in a personal way. Stories create a personal connection with your followers. This connection runs deep as stories allow viewers to easily slide up and interact with you via reactions, comments, or asking questions. There is less perceived pressure with Instagram stories because they are only visible for 24 hours unless you highlight them.


2. Drive Traffic to Your Website
In branded stories, between 15% and 25% of people swipe up on the links. Website links can be added to Insta stories so it's easy for prospective buyers to swipe up and take a look at what you have to offer. This creates a stellar mobile in-app experience that is simple for anyone to use and navigate back and forth. In fact, frequent Instagram users will expect this.


3. Make Shopping Easy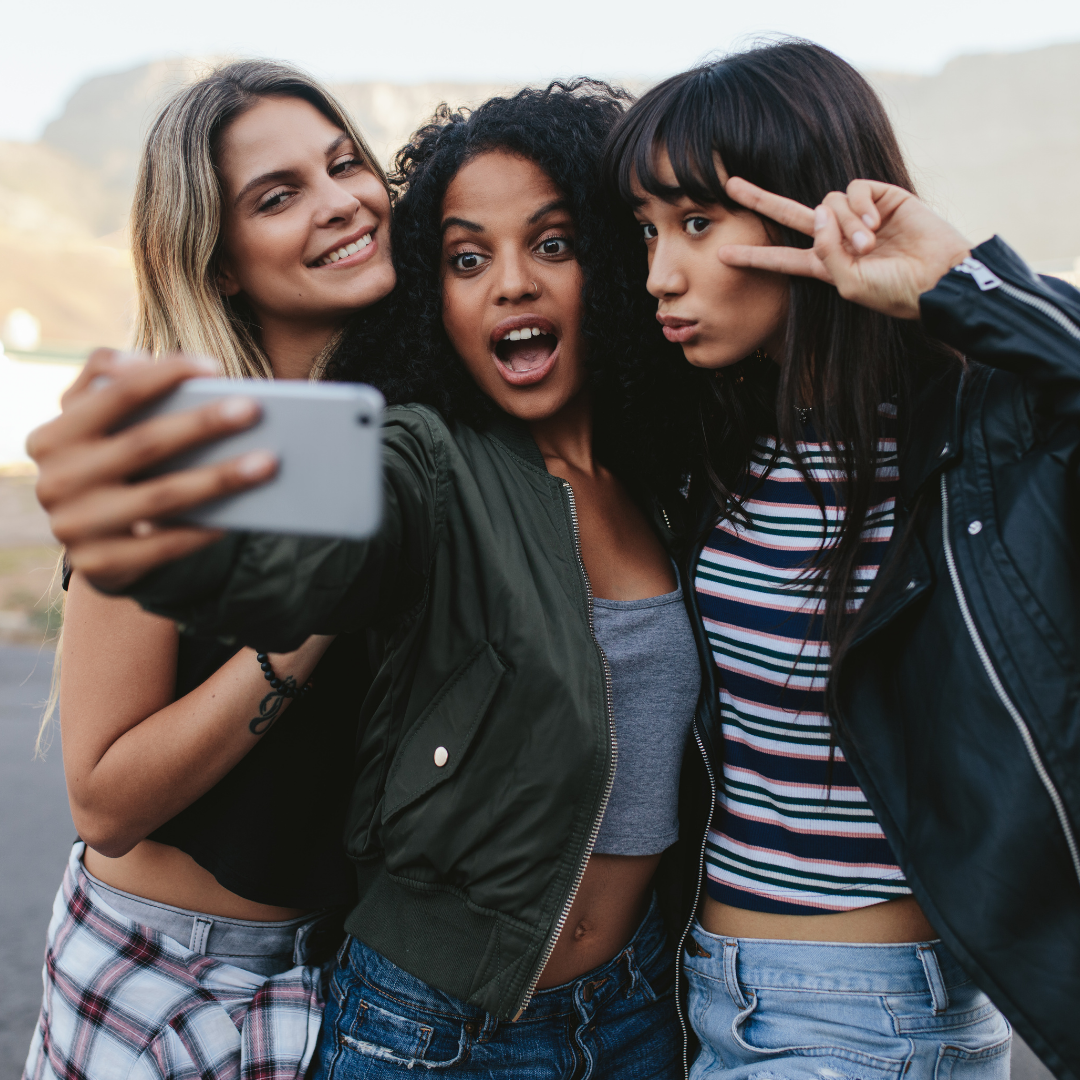 44% of people use Instagram to shop weekly. Instagram stories allow you to seamlessly tag products for purchase right within the app, making buying easy and quick for viewers and followers. -Creating a cohesive experience for the user to shop via your stories means fewer steps, and a quicker way to find their favorite products again and again. You can tag products for purchase within stories in order to better showcase what's new, popular, etc… Stories are a great place to post behind-the-scenes information about products and services to engage your audience and tell them more about you in a unique and engaging way.


4. Story Boosting
Instagram allows you to boost stories and have them appear in more places than just your followers' pages. A targeted boosting approach allows you to be in front of an audience closer to your buyer persona. Brand Stories have an 86% completion rate. Usually, people are more receptive to stories because they have the opportunity to engage in different ways that businesses usually don't take as much advantage of. Stories are a great way to create a one-on-one experience with followers.


6 Creative Features to Use in Instagram Stories
1. Quick Reactions
It is easy to slide up on stories and interact with brands. Reactions make it even easier. People can slide up and respond with emojis which can help you understand how your audience feels about different types of content that you post. The top 25% of brands in this study saw an 18% increase in replies/1K impressions, while median reply rates increased by about 15%.


2. Stickers
Stickers are huge in the world of Instagram stories. In 83% of stories, using stickers enhanced performance. The many features of stickers make them easy to use and engaging, whether it's a fun emoji, GIF, or design embellishment. Other sticker features give you the ability to connect with your audience through things like questions, comment boxes, and polls. These are all great ways to create a more personal and friendly experience for your audience.


3.
Videos
70% of Instagram stories are watched with the sound on. Not everyone uses sound in their Stories, but why not try to engage your viewers further? Videos are a good way to spice up your stories because they are made for short interactive content. Videos perform better when they show your brand in a real and natural state. Videos are an inside look into your brand and the less editing you can do, (while still maintaining a clean feel) the better.


4.
Full Screen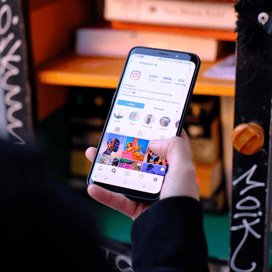 There are 500 million daily active Instagram Story users. The interaction rates of stories are 70% daily. The reason behind this has a lot to do with the immersive experience stories offer.
The way stories take up the whole screen creates more engagement because it is more of an immersive experience. The full-screen effect is a great tool because you have more space and, therefore, more ways to connect with your audience.


5. Story Carousels
Story carousels are when you post more than one story for people to click through. This kind of story keeps a potential client engaged for longer, but allows them to exit whenever they feel like it. 16.94% of your audience drop-off during the first story, 12.35% exit during the second one, and 10.49% of your audience exit during the third. Your audience is still mostly engaged through the first three stories, allowing you to leverage the use of multiple stories at a time to provide more information and details about your content goals.


6.

Highlights
Highlights are a great way to showcase your stories for more than 24 hours in a way that allows people to feel like they are getting the inside scoop on your brand. Most people like that they disappear after 24 hours. In fact, 44% of users are drawn to Instagram Stories because content disappears after 24 hours. but it's nice to have a place for those who may have missed them.
The Public Perception of Instagram Stories
So now that you know all of the pieces that can be used to create stories, what are the factors that play into creating the most engagement? For starters, quality content that is impactful to the viewer is the key. According to Instagram, survey results show viewers "strongly perceive stories as visually beautiful, creative destinations that facilitate freedom of expression." This varied a little by region, which is interesting because the features are the same everywhere. The graphic below identifies these differences.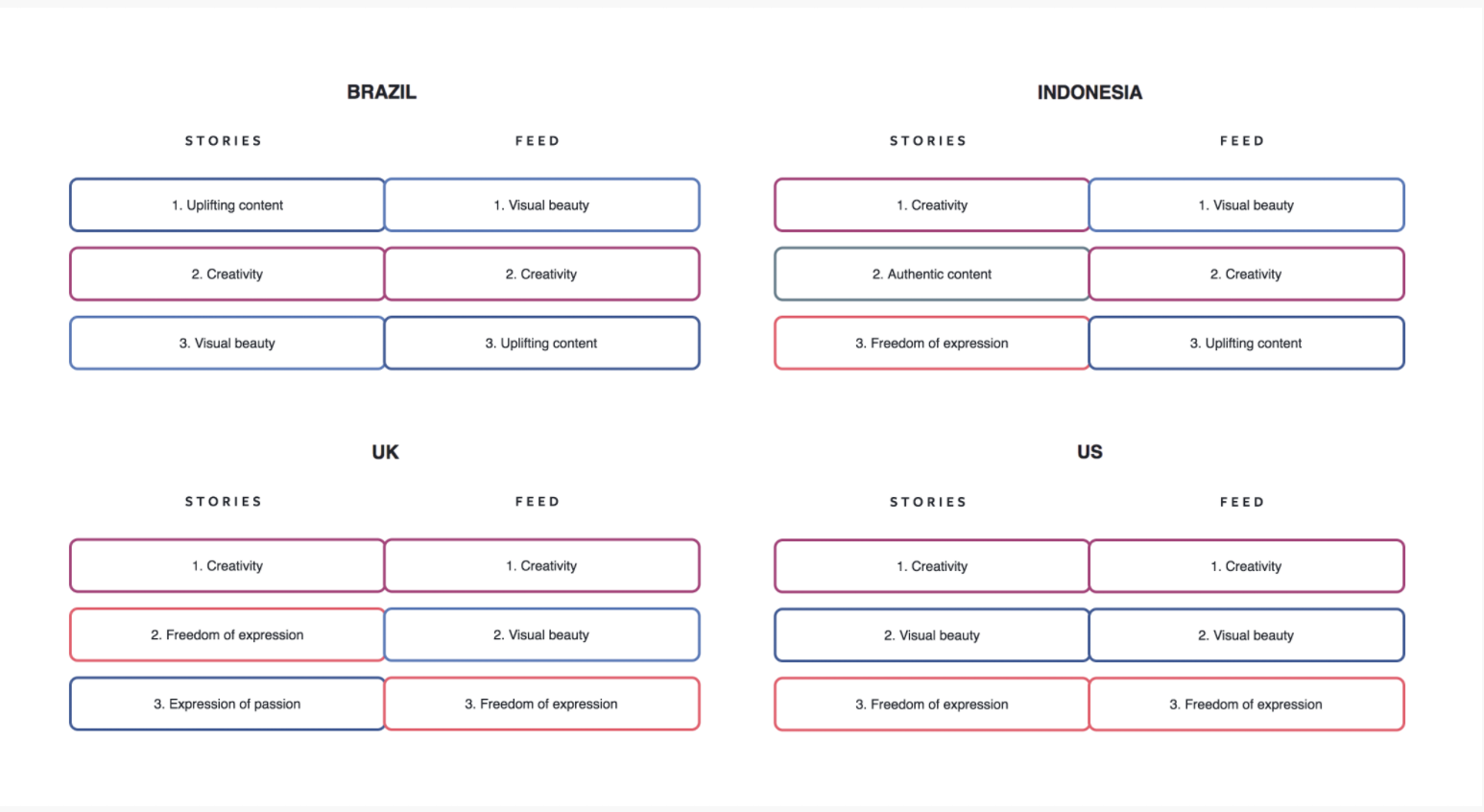 Some of our favorite ways to accomplish creativity in stories are to incorporate unique elements like stickers, polls, and text that create more of a personal touch. Followers want to see the value and image of your brand through stories and your feed, but it's okay to be a little less 'professional feeling' within stories. 60% of businesses use interactive elements, such as location tags, @-mentions, polling stickers, etc. These companies all see increased engagement because they are focusing on connecting with the audience.


The Importance of Instagram Stories
Over 500 million people watch Instagram Stories every day. Instagram stories provide the platform with a more casual way for users to view content. Stories are often used by personal accounts which provides a balance that your business social media should take advantage of. Instagram stories are capable of improving your visual content but also increasing your reach. With the incredible amount of people using Instagram stories to tell their own stories, they've become a way for users to virtually participate in the adventures and lives of others. Stories allow marketers specifically to engage with their audiences and use the feedback tools to fine-tune content. No matter what your business looks like, Instagram stories are a powerful tool to incorporate into your digital marketing strategy.