Even though Instagram Stories have been around since 2017, they are relatively young in the social media universe and are largely misunderstood. Since the addition of the Stories feature, the average number of influencer feed posts has declined every year as users interact more and more heavily with Stories. If the words 'Stories' and 'influencers' have you at a loss, you can read up on all Instagram basics in this blog post. Without further ado, let's dive into Instagram Stories and how using them can mean big changes in engagement, brand awareness, and even sales.
1. increase Social Media Engagement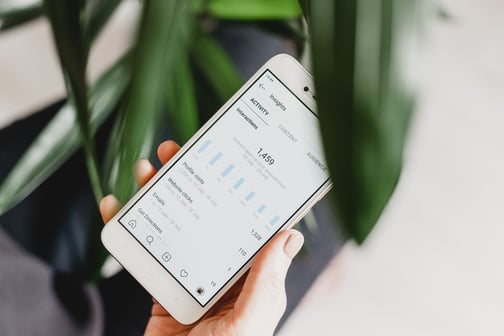 Research shows over 30% of the most viewed Instagram Stories come from businesses. Users are actively seeking engagement with their favorite businesses on social media. Instagram Stories, when used the right way, can be directly beneficial towards stronger engagement. Using Instagram Stories the 'right way,' when it comes to audience and engagement, basically means taking full advantage of all of the interactive features and add ons that can go along with any given Story post.
These features include polls, Q&A's, or even the shiny brand new "chat" sticker. Each of these options allow your business to interact with followers in a different way. Here's a quick look:
Polls

allow followers to have a say and voice their opinion. Whether it's about their favorite product, the content they prefer to see from your page, or even their mood, people love the chance to voice their opinion, and more importantly, feel like they are a part of your brand.
The

Q&A feature

allows followers to voice their opinion by texting their response to your question in a text box sticker on your image or video story post.
Emoji Sliders

let you gauge the general emotional consensus of your followers. There's a bit more room to be

creative

with Emoji Sliders by adding text or image collages to prompt a certain reaction from viewers.

Countdowns

build anticipation for your Instagram audience. Whether your company is launching an exciting new product or hosting a live event, inviting your Instagram following to count down with you makes them feel included and part of the brand.
These are just a few of the many ways you can use Story stickers to interact with your followers - the possibilities are endless. The bottom line is when you invite input from your followers, they feel included and valued, and ultimately are inclined to engage with your brand's platform on Instagram.
2. instagram Stories Humanize Your Brand
Due to their more casual nature, Stories are yet another way to convey your brand's story to potential customers. This makes stories the perfect platform for elements that can humanize your brand. Think behind the scenes content, employee and/or customer selfies, or even videos of your product or service in action. When companies use employee or influencer takeovers on Instagram, their Story engagement goes up 20%! (Pro tip: posting videos on your story will attract more traffic because videos auto-play on an IG user's Explore Page.) And because of their position at the top of the feed, Stories are a surefire way to connect with your followers while posts can get lost within a user's feed.
Another way to grow brand awareness more organically is through your current loyal following. By sharing User Generated Content (UGC) on your story, you not only make your current customers feel special, but you also entice new customers into following your Instagram as well. UGC is a great way to advertise a product's popularity by showing the ways your average follower uses it, and show off how much everyone loves it! (Read up more on Greenline's take on UGC here).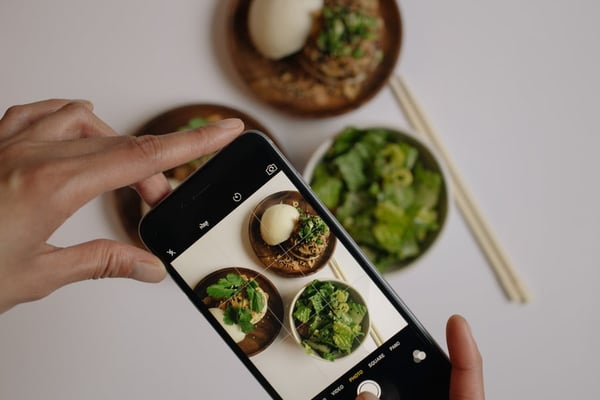 3. Add a Call-to-Action
Instagram Stories for business are the perfect way to get a direct, fast response to any Call-to-Action features you include in the posting. For Instagram Business accounts there are two main ways to include CTAs in your story posts and we recommend using both, and often.
Product Stickers: These stickers link directly to the physical product's name, price, and description. These stickers are perfect to add to user-generated content or photo of the product. If a follower sees something they like, they can tap directly into the item description.

Add a Link: The second way to include CTA's in your IG Stories is to link your website directly to the post. If you have less than 10k followers, use a 'Link in Bio' add-on to connect your site to your Instagram page.
These features make any CTA as easy as a tap of the fingertip- so why wouldn't your followers follow through?
Social media, depending on how you use it, could do nothing for your business. It could also grow your business bigger, and more quickly than you might think. How will you use social media for your business? How will you incorporate Instagram Stories into your marketing strategy? Whatever you do, track it, document it, and see what works best for your business.