Instagram turns 10 this year. Double digits, baby! Happy decade to one of the biggest social media platforms in existence today. It has changed lives, given users a place to express themselves, and evolved how marketers use social media. It's a platform unlike any other, giving the human population exactly what they want: captivating visuals.
If it isn't already, an Instagram strategy should be near the top of your marketing to-do list. You've probably heard it before, and we'll say it again: if your business isn't on Instagram, you're likely losing an opportunity for traffic and engagement. In fact, current active reports show Instagram surpassed 1 billion users on its platform. Studies have also found about 6 out of 10 users log into Instagram daily. Reaching your audience on Instagram will not be a problem at all, but how you reach them makes all the difference.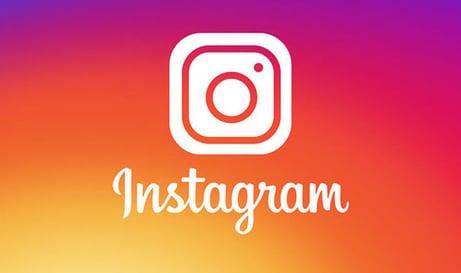 1. your audience is on instagram
No matter your target audience, it's safe to say that your audience (or at least part of it) is on Instagram; it is a great place to engage and interact with the people who want to see your content. 90% of users on Instagram follow at least one business account. If you create and utilize an Instagram strategy, there's no stopping how successful a business can become through this app.


2. Any size business can thrive
Whether your business is a startup hoping to gain a following to showcase new products and services, or it's a successful business that's been around for years, Instagram can help achieve your goals. Disclaimer: none of this success will happen overnight. In order to see any results on social media, you have to make sure your content is consistent and relevant. Instagram users spend an average of 53 minutes a day on the app. Maintaining a routine for your posting will benefit you and your followers.


3. collaborate with influencers
Instagram has become known as a hub for influencers. Using influencers is a great marketing strategy that helps personalize and in some cases, humanize your products. In fact, 9 out of 10 marketers consider influencer marketing to be effective and worth the time/money. It shows your audience why they need your product or service in a way that doesn't seem pushy or like direct sales. After all, they're hearing an authentic experience from a real user and person. If you utilize influencer marketing correctly, you can increase ROI and even reach a demographic that might not have otherwise known about your business.


4. gain income on instagram
Most social media platforms were created with one thing in mind: to connect humans with each other. But what happened when Instagram started using the same space to make money? MAGIC. Instagram implemented a feature where users can now buy products and services through posts. Shoppable posts are a way for businesses to add tags to the products seen in their photos to their online store, making conversion even easier. SproutSocial shared with us that after a consumer sees a product/service on Instagram, almost 80% searched for more info, 37% visited the retail store, and 46% of the consumers made a purchase! Consider making shopping easy and accessible for your audience.


5. instagram stories draw in users
Instagram stories are probably the most immediate way to connect with your audience. Stories can be in either photo or video format with a maximum length of 7 seconds for a photo and 15 seconds for a video. Whether you use a photo, video, or both on your stories, they can benefit how your audience views your business. You can use stories to show how to use your product, interact with your audience, and you can even add links to your stories to increase lead generation and conversion.
The fun part about Instagram stories is that you have endless options to create engaging content. You can now include polls, multiple-choice questions, open-ended questions, countdowns, registration links, donation links; all of which are great ways to get your customers to interact with your stories!
6. customization of content
Instagram is a great place to showcase creative content you might not post elsewhere. Your options are virtually endless on Instagram; you can provide your audience with eye-catching visuals, original video content, and engaging stories. The app itself offers great tools to create intriguing visuals that will keep your audience interested, or you can use external websites and apps that give you even better creativity options.


7. communicate with customers in real-time
Unlike email or messaging features on a website, Instagram is a great place to connect with our customer base. You can humanize your business by providing a space where customers can reach you. It has been found that 68% of customers engage with brands on Instagram regularly. Commenting on other page's posts is a way to get your name out there. You can answer any questions a customer may have. Followers can message you with concerns or comments and you're there to communicate with them. Consumers like to make their opinions known, and they like to know they're being heard.

It's projected that Instagram users in the US will reach 125.5 billion by the year 2023. Having a successful Instagram profile can be a holy grail for your branding and social media marketing strategy. It makes sense when you consider how big Instagram has become over the last decade. Creating an Instagram strategy and sticking to it can bring great results. You won't regret creating and maintaining an Instagram profile for your business.