Texting is the latest buzz in the digital marketing world - quite literally. Many of us use it as our main form of communication, which makes it a naturally good platform for businesses to leverage. Text message marketing puts information right in front of the viewer, and catches their attention through direct notifications. In the US, over 6 billion text messages are sent and received every day, and on top of that, the average adult spends about 23 hours a week texting.
"Texts — especially when they're relevant and useful — feel less like an ad and more like service."
SMS (short message service) marketing is effective for real-time announcements. Reaching out to your audience with brand updates, reminders, and transactions adds efficiency on both sides of the screen.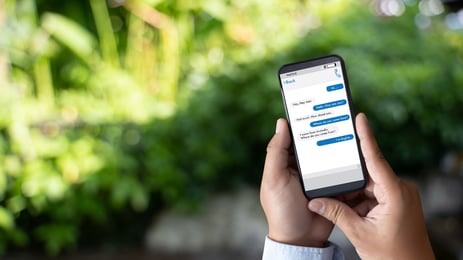 SMS texts can feel more personal and be more engaging and efficient for both customers and companies compared to other means of promotional messaging. With 160 characters, you can reach your audience in short, but sweet, messages, which in many cases, is what customers want. In 2020, almost 50 million Americans opted to receive SMS marketing messages.


5 Benefits of SMS Marketing
SMS marketing takes the cake when it comes to interacting with current and prospective clients. SMS texting has the best engagement rate of any marketing medium. But what's the reason behind all this pinging and buzzing? Here are some of the key advantages text marketing can provide for your business.
1. High Open Rates
Everyone has the capability to text on a phone, so it's basically the new, more effective version of cold calling. The design of SMS marketing efforts creates substantially higher open rates compared to campaigns via email. Text messages have a 97% read rate within 15 minutes of receipt, whereas email open rates average only around 20%. Your subscribers are extremely engaged with their messaging apps due to access, presenting the perfect opportunity to make a greater impact with SMS strategy.


2. Direct Communication
With text marketing, messages come to your audience. The less work the audience has to do to initiate a connection with your brand the better. 62% of businesses say the biggest advantage of SMS is quick delivery. Apps and websites contribute greatly to a brand's success, but the easier it is for people to get there, the better. SMS alerts arrive on a user's native text app, which is about as up-close-and-personal as it gets.


3. High Priority
People use technology, especially their phones, to stay connected with the world and the people around them. The relationship people have with their devices runs deep. Usually, texts rank as the most important notifications because they are visible from the lock screen. They tend to be the first thing you see in the morning and the last thing that gets checked before bed. This is echoed by the fact that consumers are proven more likely to open a text message before any other form of communication they receive.

4. Global Reach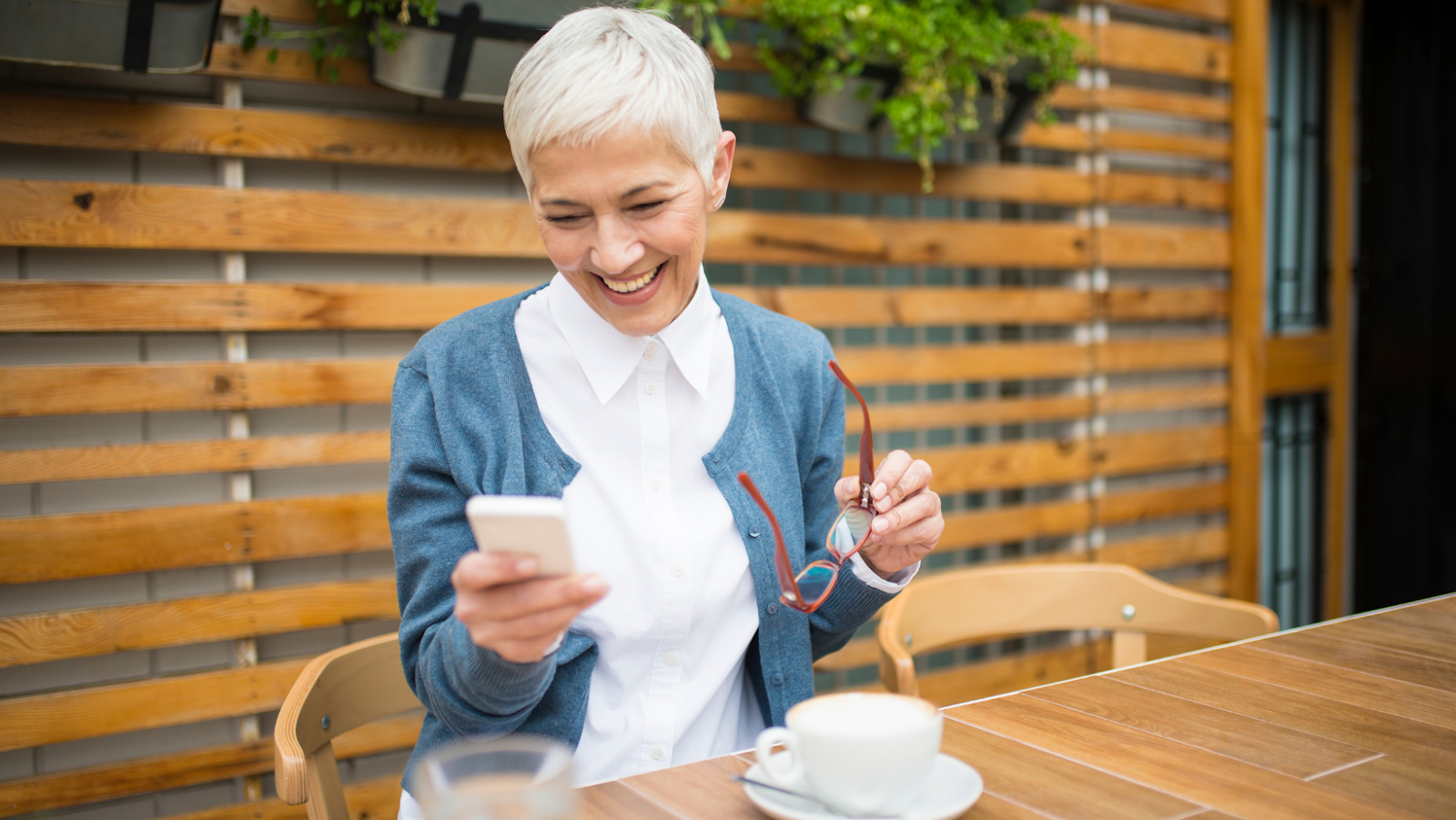 Worldwide, over 6 billion people own a smartphone, and on top of that, one billion people still use a phone that's not a smartphone. Text message marketing lets you reach consumers everywhere - regardless if they have a smartphone. Texting is a universal feature every cell phone has, so your market potential is huge.


5. ROI
SMS marketing campaigns deliver high returns on investment (ROI). Studies show 45 percent of text message campaigns generate exceedingly high returns. These returns on investment are fueled by the preferences of customers. 75% of clients prefer offers through text message, and 65% said they'd be inclined to participate in texting loyalty programs.
How Does It Work?
Similar to email marketing, text message marketing involves crafting a list of contacts who'd like to receive communications from your brand through SMS. After opt-in, you can connect the subscribers with relevant messages about your brand.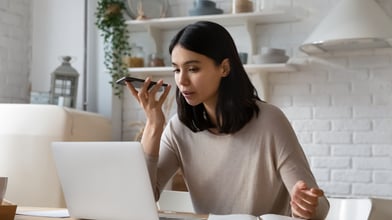 Some of the best ways to leverage text messaging platforms are providing transactional content such as confirmations, appointment reminders, and order delivery updates and adding in some promotional messages -such as sales, events, and personalized recommendations. Mass text messages to your customer base are effective, but segmenting more strategically can really have a lot of pull.
If you think it will add value, you can also sweeten your message marketing strategy with MMS, or Multimedia Messaging Service, A.K.A. sending messages with visual elements, such as videos, pictures, GIFs, and animations. MMS can make your messages more intriguing and increase engagement.
On-Demand VS. Behavioral
Not all text marketing messages are meant to accomplish the same thing. Obviously, there's more to text marketing than simply sending messages. So thinking about who you're texting and what your goals for the message are, it's important to understand what type of messages you're sending. The big two categories are on-demand and behavioral text.


On-Demand
These are universal text messages sent to segments of your audience based on your marketing or promotional schedule, such as general discounts, company alerts, or holiday promotions. The main forms of on-demand are special offers, alerts, and contests. The main thing is, that on-demand text marketing isn't based on subscriber activity.
Behavioral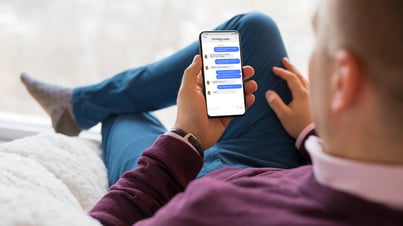 The second text marketing strategy is Behavioral Text. These are triggered messages sent according to subscriber activity, such as making a reservation, abandoning a shopping cart, or requesting customer service. Behavioral SMS is all of those Personalized Discounts, reminders, and loyalty programs.
5 SMS Practices to Keep in Mind:
1. Ask for Permission!
Let clients opt-in to receiving text messages. Before launching your SMS marketing campaigns, you first need your audience to opt-in to receive text messages from your brand. SMS is a permission-based channel, which means you need to earn users' consent to send them marketing messages. You must stick to SMS compliance standards, set by regulations like the Telephone Consumer Protection Act.


2. Connect the Customer Experience
SMS is a strong link between the physical and digital elements of your overall customer experience. Text messaging is capable of driving value for your brand - especially when you use it with the other marketing channels. Think about developing segments and reaching your customer base in a way that SMS will benefit them the most.


3. Develop Frequency
You'll want to send SMS on a lower frequency than other channels like email, social, and push. Best practices will depend on your industry, but generally, you'll want to send one or two promotional messages per week. SMS should be for immediate value, not long-term campaigns. It's essential to avoid over-messaging recipients on SMS. You've gained your customer's trust through their opt-in, so it's important not to take it too far with the quantity and frequency of texts. Doing so could lead your customers to become annoyed and unsubscribe from your list. As a rule of thumb, the TCPA says that you should only be sending text messages between 8:00 am and 9:00 pm according to the time zone in which your recipient lives.


4. Speak to Your Personas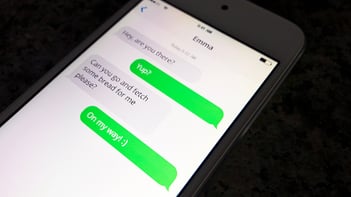 As you would with any other marketing material, consider your target audience when developing your text marketing outlines. Developing ways to keep your buyer personas engaged over text is a game-changer. People love it when they get offers. The click-through rate is almost 10% higher for an offer compared to messages informing them of new products, confirmation, feedback, etc.


5. Keep it Short and Sweet
Keep your messages concise and personal. After all, that's what makes SMS campaigns so successful!You have 160 characters to say something meaningful and keep your audience engaged. Make sure to always mention your brand's name in messages so that the audience knows who's on the other end of the text bubbles.


Text message marketing is a win-win. For businesses, it's one of the most effective ways to reach customers and drive new sales. For consumers, it's fast, efficient, and helps them get things done. There is no other channel that provides customers with direct content at the snap of a finger.