It's no secret that LinkedIn is a business tool utilized by a variety of businesses, from small startups to large corporations and everything in between. Navigating the world of LinkedIn can be daunting nonetheless, but there are methods to help you make the impact you desire, no matter what stage your business is in.
Word of mouth is no longer limited to face-to-face interactions but is also fostered through connections online in a world of ever-changing methods of communication. Each company has a different audience, a different market, different needs, and different goals. So how do you use LinkedIn for business marketing?
Here are five ways that you can optimize your LinkedIn marketing strategy.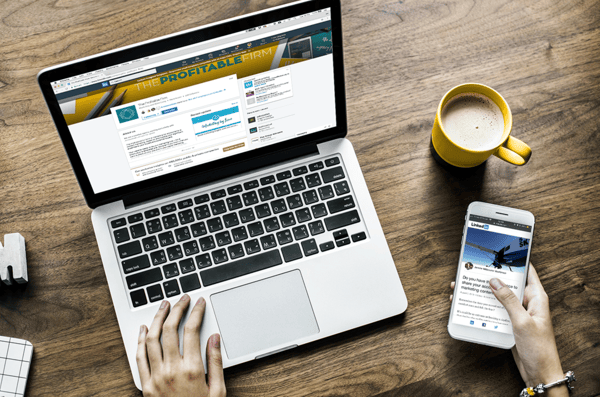 1. Keep Your Business LinkedIn Info Up-To-Date
Your business' LinkedIn page is not just a hub for a thread of posts. It's the place where you showcase who you are and what you do. This is where people go to get more information about who you employ and how to contact you. In a sense, the information you outline on your page is not only the backbone of your business but a resume showing others why they might take interest in you for. You know people seeking a new job want to impress companies with outstanding resumes and engaging interviews, and the same goes for your business. Why are you relevant to your audience? It's a small, yet integral part of your marketing strategy.
Making sure to promptly update any change in location, contact information, job offerings, etc. is a surefire way to keep a polished presence at first glance. Not only can you stay updated with the information you give out, but also with the information you take in. It can be beneficial to follow what the most current market trends are and how your target market is interacting with posts related to those trends on LinkedIn. Additionally, you want to watch how your competitors are using posts, comments and hashtags to adapt your LinkedIn marketing strategy and generate engagement.


2. Set a LinkedIn Posting Schedule
Consistency is key. Why? A business that makes a consistent presence conveys reliability. While it may seem feasible to make yourself a mental reminder to post the next time something notable or relevant comes up, with all of your other daily and weekly demands, posting on LinkedIn can fall to the bottom of your list of priorities. It happens to the best of us! There are simple ways to ensure this will not happen, and it starts with making LinkedIn a part of your schedule.
This looks different for each business based on how present you want to be for your audience. It might mean posting every day, three times a week, once a week, etc. If you're not posting now, try for just once a week.
What matters is you schedule days and times when you plan to have posts up and stick to that plan! Put it on a calendar in your office, a post-it note on your refrigerator, set up calendar reminders – the list goes on. Your audience will love to see your consistent involvement, making them feel like you are present and there for them as a business.


3. Become Familiar with LinkedIn Admin Tools
Business pages are unique because they have additional features personal LinkedIn pages do not. One of these is the analytics feature where LinkedIn Page Admin tools display data on visitor metrics and visitor demographics. This allows you to see exactly which type of LinkedIn users viewed your content and what days or times your content was reached most. If you already use these features to learn how your presence on LinkedIn fosters results, that's great! If not, the good news is all of the analytics are presented to you in a format that is easy to understand.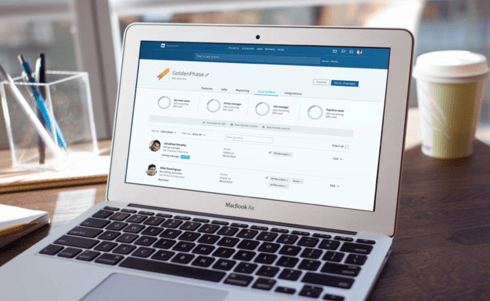 Whether or not you use analytics already, the best way to use them to make a greater impact on your page is to determine if your results align with your goals. Do you want greater engagement on a certain day of the week? Is your goal to gain a higher following? Do you want to reach an audience who specifically works in an industry or has a certain role in a company? Setting a goal for and adjusting your marketing strategy based on the results will allow you to become more proactive in the way you use LinkedIn.


4. Interact!
Although LinkedIn is not a typical form of social media like Instagram or Facebook, it is still a form of social media - so be social! If you have employees who have personal LinkedIn accounts, ask them to like, share, and follow your business page and remind them to keep their own positions and information updated.
Each of your employees has a different, unique network. This is beneficial because your business's actions and recognition will become prominent across a wider demographic as your employees interact with the company's LinkedIn. Not only should you interact with your employees, but you should also focus on interacting with your audience and related prospects and industry. Follow other businesses you support and comment on their posts when you find them inspiring. Connect with those who follow you and make sure to reach out when they post something you like or respond to them when they ask questions. Look up hashtags that are relevant to your business and comment on posts under those hashtags in order to drive similar traffic to your page.



5. Try something new
Your company doesn't have to be known for cutting edge creativity in order to stay engaged with your viewers. Even the smallest bits of creativity come simply from trial and error with new ideas. Change up what kind of content you are putting on LinkedIn for others to see. Do you always post photos? Maybe a video is what your audience needs to get them more engaged. How about a relevant quote? Would it benefit your business to implement call to action options for your audience? Whatever it may be, trying something new will engage your audience more than ever and create larger possibilities for new people in your market to become interested.
Your followers and connections like to see consistency in your presence, but consistency in content can get a bit dry and cause your audience to lose interest. One of the LinkedIn company page best practices is to let your creative juices flow and brainstorm various forms of content you have yet to try. You've got this!
While these five tips are nowhere near the ever-growing list of possible ways you can create a greater impact on your LinkedIn page, they are a great place to start. Online social sites are new forms of word of mouth compared to traditional face to face interactions. Now that you know more about how to use LinkedIn for business marketing, there is no telling how many people you may be able to reach, and in turn how great of an impact you can have on your business with good LinkedIn business practices.