Experiential marketing is a tangible, fresh, and creative addition to basic marketing campaigns. Your audience will have the opportunity to interact with your brand and experience it in a way they may not otherwise be able to with traditional marketing. Plus, your business has the opportunity to create amazing experiences that build trust and loyalty with your current customers and entice future customers to learn more about your brand. Talk about memories.
What is Experiential Marketing?
Experiential marketing at its full potential is referred to as multi-sensory marketing. Using sensory components to boost your experiential efforts can translate to both online and offline elements. The best experiential marketing engages all five senses.
The real-time experience leads to more brand awareness and translates to a positive brand image as customers are fully immersed in your brand. The more unique and memorable these experiences are… the better.
​​Experiential marketing campaigns take all sorts of different forms. Some of the more common experiences include pop-ups, tours, brand activations, classes, workshops, murals, photo-ops, seminars, events, or parties. All of these things play off of one thing… Creating an entertaining experience. A good way to brainstorm some experiential marketing ideas is to do a brain dump of all of the things that your buyer persona enjoys doing for fun. This list can then be translated into unique forms of experiential marketing campaign ideas. Experiential marketing enables your brand to have diversified marketing efforts beyond your average visual marketing strategy. In doing so, immersive experiences present an opportunity to distinguish your brand and its products and identity.


Why Does it Matter?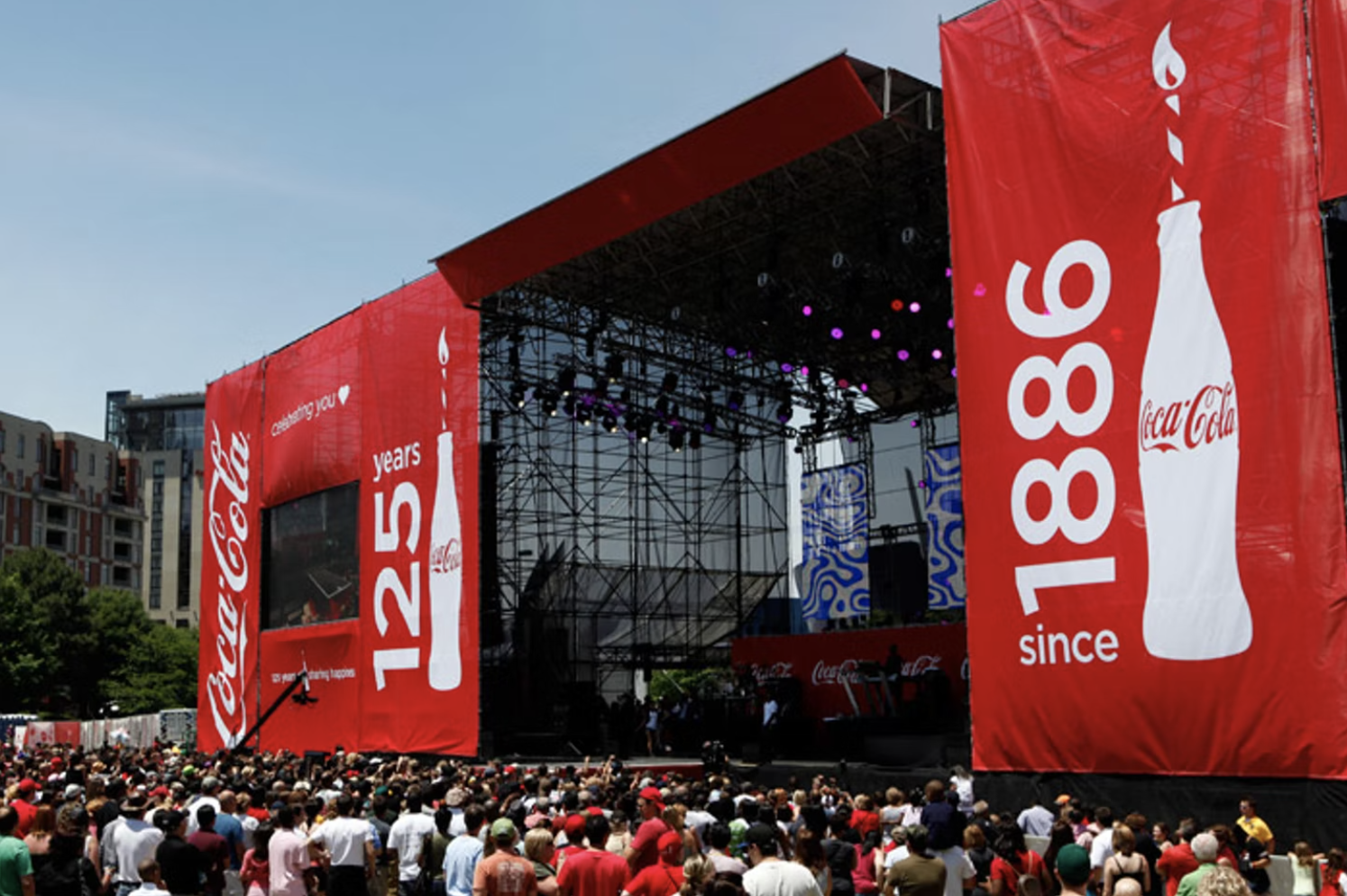 "[Experiential marketing] is so effective because we are emotional beings," Esther Sauri of Linkilaw Solicitors said. "When a brand emotionally connects with us, we not only buy it, [but we become] loyal customers." -
Experiential marketing creates meaningful connections with your current and potential customers in a fun way. Building an entertaining experience for your audience allows them to see your brand authentically and memorably. The main goals of experiential marketing are to build brand awareness and loyalty, but if you truly connect with your clients, you'll be rewarded with deep consumer insights.
The memorable link between your brand and the customer is what makes experiential marketing work. Along with diversifying your efforts in a busy market, experiential marketing aligns exactly with what consumers want: experiences. Data has revealed that consumers are 4x more likely to invest in experiences.
Across all demographics, people agree that experiences allow them to form more meaningful social relationships. Experiences are at their core make up who we are. So piecing this together shows how experiential marketing can allow brands to engage and interact with their audience.
When you look at some of the most popular (and recognizable) brands like Disney (I mean c'mon, Disney World changed the game), Starbucks, Coca-Cola, Nike, and so many more. These companies all do a stellar job at creating relationships and having a strong brand image through experiential marketing. If you look around you'll find inspiration on every corner for your experiential efforts. There are lots of ways to scale these efforts to fit your company budget, goal, and vision.
5 Steps to Getting Started with Experiential Marketing
1
. Focus On Your Customer Base
As mentioned, it's important to find a niche that will resonate with your audience. The research you have collected on your buyer personas is a great place to start, and could even give you insight into new areas of the market. Identifying who your current and potential customers are and what they want can provide valuable information on your company's target audience and where you could be headed. From here it's a whole lot easier (and more worthwhile) to define the styles of experiential campaigns your client will find inviting.


2. What's Your Purpose?
What's the focus of your experiential campaign? Are you hoping to find new customers? Publicize a new product? Enter a new market? Once you figure out what direction you are headed, your strategy should revolve around it. The two main things that make a campaign strategy successful are remembering to keep your audience on a pedestal, and developing ways to measure your success. Make sure you know your brand's identity and exactly what you want the campaign to express about your brand's values.
3. Identify KPIs
Key Performance Indicators are important for any campaign, but especially when it comes to experiential marketing. So go back up to step two and think about what your intended goals look like, plan the best way to measure success, and find out what data you'd like to learn about your customers throughout the campaign. Experiential marketing is a great way to get new customer data and poll in-person feedback from the audience. No matter what, you need detailed brand objectives. After you have goals, it's important to keep your eyes set on them through your KPIs. Any noteworthy choices should take these goals into account, and knowing your KPIs can support your company in making the right choices.


4. Create a Budget
Being able to accurately measure your ROI for experiential marketing is crucial to gauging success. Having a clear marketing budget and how it was allocated will help. Because experiential marketing often includes more moving parts and goes beyond – but also works with – traditional marketing tools, you'll need some clear budgeting practices and tracking in place.


5. Incorporate Across Channels
Your purpose is still the main factor in this final step. When planning your campaign you might decide to feature the experience at a specific location. But it's important to keep in mind that the most successful experiential marketing campaigns do not consist of only one form of interaction with your client base. You should provide many channels for connection to your brand within your experience. Some of the biggest ways to incorporate your efforts across different channels are live-streaming, advertising, and social media (tags are a big one). The more creative the better!


How to Incorporate Experiential Marketing with a Digital Strategy
Incorporating digital elements in your experiential marketing will take your campaigns to the next level. 76% of marketers say their event and experiential marketing initiatives are integrated with their other marketing campaigns. Social Media campaigns are great for promoting an event beforehand, while it is going on, and after the fact. All of the buzz surrounding your campaign gets people talking highly of your brand for longer. Audience engagement is pushed even further through things like: sharing and re-sharing content from your event and engaging with your company's social media team via replies and direct messages.
By using content from your campaigns your audience will find more value. With digital experiential marketing, your event doesn't look like an advertisement, which makes users more willing to share your company with their social network. In fact, 35% of consumers surveyed said they would post about an experience on their social media pages. Companies can get an added boost by creating hashtags, live-streaming, social media accounts, Snapchat filters, and sponsored ads to encourage sharing.


Why You Need Experiential Marketing
In short, experiential marketing enables consumers to not just buy products or services from a brand, but to actually experience the brand. Experiential marketing creates brand awareness and a more personal connection with your audience. Emotional connections between the brand and the consumer are created through unique and memorable experiences. 70% of the audience becomes frequent customers after an experiential marketing event. Incorporating experiential marketing will not only promote your brand to a large audience but will also better unite you with your audience.