We all know the importance of saving time and money. These 15 free marketing tools will help you do just that. We've compiled a list of some of our very favorite tools that can help you work smarter, not harder - and save some money while doing it!
Free social media management tools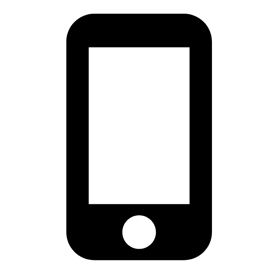 If you're looking for a way to manage your social media and have all your platforms in one consolidated place, we've got a few good suggestions for you...

1. Hootsuite is a great option for social media management. Their free version offers the ability to streamline and manage up to three social media accounts within a single account. Another great feature of Hootsuite is the ability to keep tabs on your competitors and what they're up to on social media via the channel monitoring tool.


2. Buffer is a tool that allows you to post and review social media updates. It's perfect for maximizing your posting efforts and is a smart place to start with social media marketing efforts if you're just getting started. Buffer utilizes a user-friendly dashboard where you can organize everything in one place.

3. Later is another great option for social media post planning, scheduling, and analyzing. Later is especially ideal if you're looking to improve your business' Instagram presence. The free version of Later offers the ability to plan and schedule up to 30 social posts. It also gives you space to keep all your photos and content in one, easily accessible place. Another perk of this service, is that you can use and repost user-generated content through this program.
free budget management & billing tools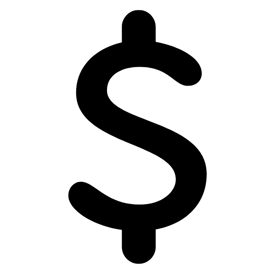 4. If you're looking for a place to track your marketing budget, Due is perfect. This free tool also tracks how much time you spend on each marketing project, so it's a perfect way to know how much to bill clients and account for time spent on individual projects. Due also offers options to provide invoices and payment options to customers. It's a great place to manage all things money for your business.
5. Another great tool to help you track time (and thus, internal expenses) is Harvest. This tool is perfect to keep track of your team's projects, time, and money. It has an easy on/off switch for starting and stopping tracking, so there's nothing clunky involved for your team - so efficient! Harvest uses time sheets to track duration of specific projects, send professional invoices to your customers, and can schedule tasks far in advance.
Free logo design & graphic design tools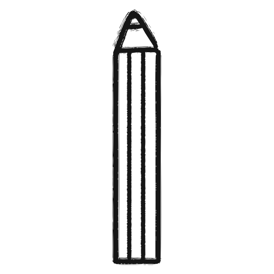 6. One of our favorite go-to free design tools is Canva. It's an easy to use service that lets your creativity flow. The free version of Canva equips you with fun features including stock photos, fonts, illustrations, and templates to easily create something professional and bring your vision to life.Whether you need inspiration or already have an idea cooking, it's a super user-friendly too to get the ball rolling.

7. Font Pairings is a fun and creative tool that gives you font suggestions for projects. Some fonts don't look the best together, and sometimes it's just overwhelming trying to choose from a massive library. Font Pairings will give you font suggestions that compliment each other for a polished look. It's important to pay attention to the small details, and certain fonts can make or break the look of what you're creating.
Free feedback & survey tools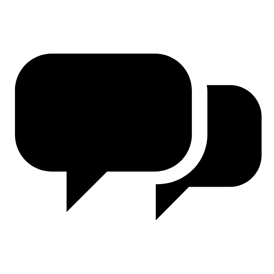 A great way to assess how your business is doing is by implementing a way for your customers to give feedback. Surveying contacts can be a crucial way to gain insight into your buyer personas, start (or be more thorough with) list segmentation, and also help in the "delight" stage of Inbound Marketing.

8. SurveyMonkey is a quick way to create and distribute surveys to your customer base to receive feedback. You get to decide the format and questions and in just a few minutes you have a professional survey to send out to your client base. One of our favorite features of SurveyMonkey is the ability to review and analyze the results on the back end. Using a survey is a great way to collect information about your consumers, engage your customers, uncover trends you might be missing and ultimately gain insight about your business.

9. Another fast and simple way to make a feedback form is through HubSpot Forms. This is an easy route if you want to start connecting survey responses directly with a CRM or customer base. The HubSpot Forms tools gives you the ability to create forms for your website and make them easily accessible. You could use a form as a call to action (CTA) to get customers to sign up for website updates or emails from your business.
free grammar & spelling tools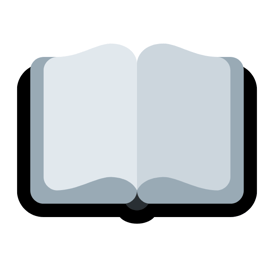 10. Grammarly is a no-brainer for anyone who does a lot of writing, proofing, or content work. Plus, it has a killer chrome plugin that can be added to use wherever you like to do your writing. Whether you're typing up a blog post or a marketing email to your clients, Grammarly can help detect spelling or grammar issues. This is a perfect option for anyone with varying levels of writing skills. It can give your writing the edge it needs and really make your copy shine.
11. CoSchedule Headline Analyzer lets you enter a headline and the tool will analyze and anticipate performance. How? It gives you a numerical score that indicates how well-written the headline is. This free content tool also looks at the headline keywords and rates the ability to perform with social shares, increased traffic, and SEO value. BOOM.
free email marketing tools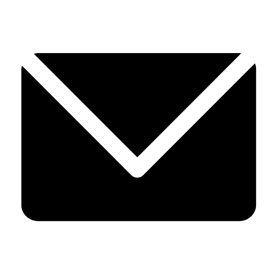 12. When it comes to email marketing, you want to get it done and get it done right. Mailchimp is a service that allows you to organize and streamline your email marketing tasks. The free version of Mailchimp is a great way to start your marketing efforts if you're a new business. It offers basic email templates, two thousand imported contacts, automation services, insight reports, and more.

13. Another slick tool to assist with email marketing is called Klaviyo. Klaviyo, like most of these tools, have free versions, but also offer more in depth and advanced versions if you like their free version or have larger or more advanced needs. Klaviyo offers the option to utilize email marketing, SMS text marketing, or both. They also offer options to personalize messages based on what your customers value. Their free version offers the ability to have up to 250 contacts, send up to 500 emails, and the perk of email support when needed.
Free search engine optimization (SEO) tools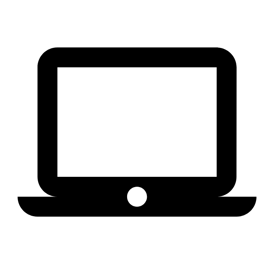 14. Google Analytics is a great spot to manage your search engine optimization efforts. Google is the top search engine, so why not use their analytics tool, too? It will help you understand your website, and know how your marketing, content, and products are performing.

15. Another great way to maximize your SEO efforts is by using a tool called Keyword Tool (clever name, am I right?). This website offers great resources to find the best keywords to use when trying to increase SEO. All you have to do is type in a search term and it will give you long-tail keyword suggestions that you can use for your website or blogs.

We hope these tools can get you on the right track with your marketing efforts. They are all great services to help make your marketing efforts both efficient and impactful. Some of them are fully free, and others offer free versions, which gives you the option to try them out and invest in them if you think they're helpful for your business.