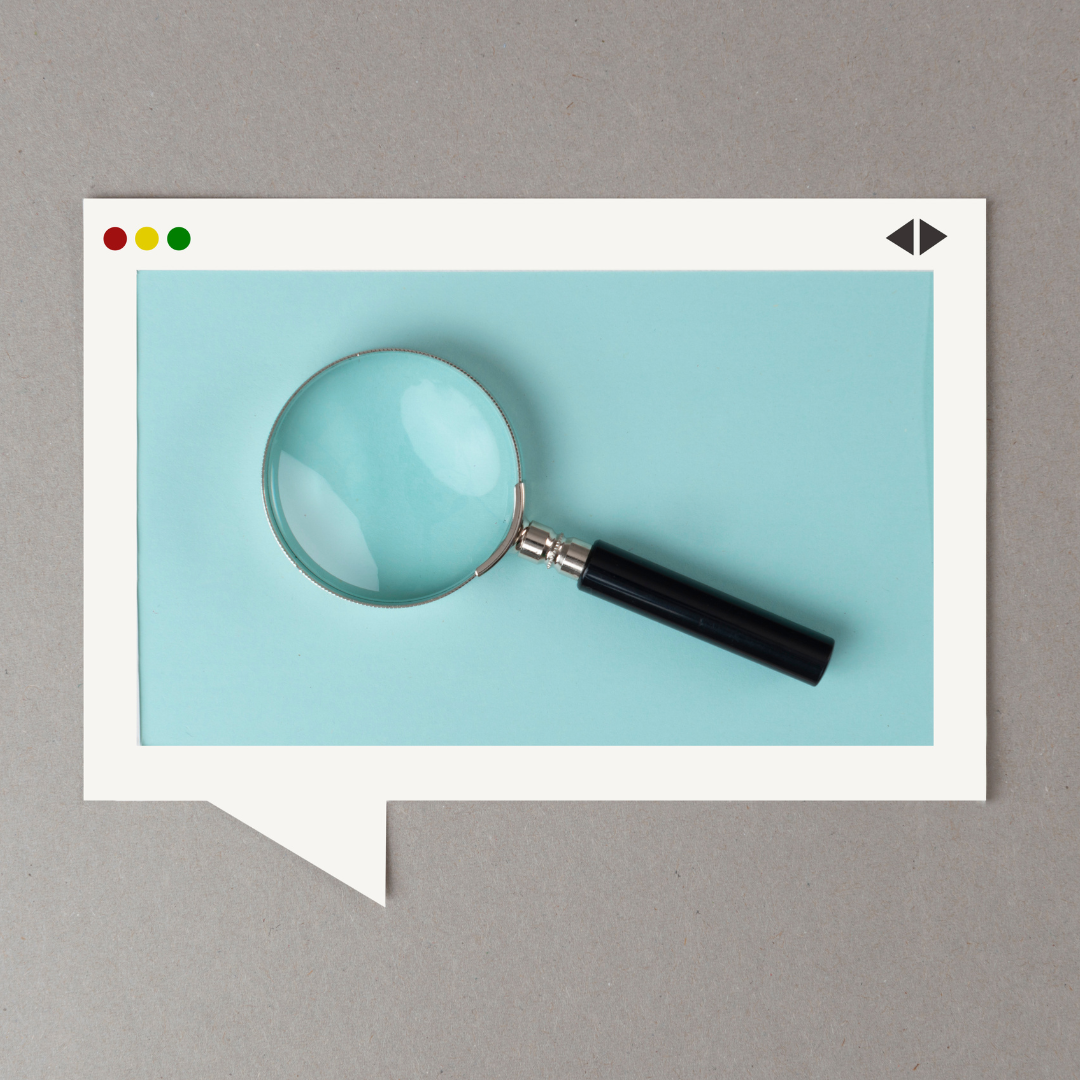 Every business is looking for new ways to generate leads. Your inbound strategy heavily relies on organic search results, so that's where Search Engine Optimization (SEO) comes in. The majority of online experiences, 93% to be exact, begin with a search engine. SEO is the most efficient way to organically increase traffic to your website. When someone is in search of a product or service, they are more likely to gravitate toward your business if you rank highly in the organic search results, as most internet users, (around 80%), look past paid ads and head straight for organic search results.
So what exactly is SEO? To put it simply, SEO is improving the quality and quantity of organic website traffic through search engine result pages (SERPS). A SERP contains both organic and paid results, but top organic SERPs get around 75% of clicks. The only way to the top of the search result page is optimization. So let's cover the basics.


3 Important Core Web Vitals Related to SEO
Google loves updating its search algorithm, they make upward of 500 changes to it a year. With so many changes to navigate, it's easy to miss something. You have to keep up with SEO because otherwise, your content will become irrelevant to search results. Google defines three major metrics that help determine the health of a website page as interactivity, visual stability, and content loading speed.
1. Interactivity (FID)
One of the most powerful ways to make strides in website engagement is to create an outstanding user experience. The longer visitors stay on your site, the better your search ranking will be. The best way to encourage viewers to dive deeper into your website content is to have a great user experience waiting for them. Your user experience is largely determined by your page responsiveness. First Input Delay (FID) calculates the amount of time it takes for a site to respond to the user's first interaction. The faster the browser reacts, the more responsive the page will appear, and the better the user's experience will be.


2. Visual Stability (CLS)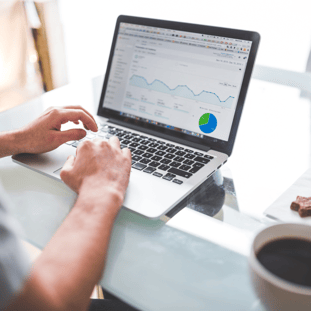 Visual Stability is how the layout of your page loads. The stability of your page is evaluated by what Google calls Cumulative Layout Shift (CLS). CLS looks at how often your content jumps around while loading and by how much. Why is this important? Imagine that a button loads on the screen, inviting users to click it. In the background, however, there's still a large content area being loaded. When the content finally fully loads, the button shifts down a bit, just as you want to hit that button. CLS measures the extent of the movements. Google considers anything below 0.1 good, while anything from 0.1 to 0.25 needs work. You can consider everything above 0.25 as poor.
3. Content Loading Speed (LCP)
A 1-second delay in page loading reduces your page views by 11%, and if your page takes more than 2-seconds, nearly half of your visitors will leave it. Largest Contentful Paint (LCP) measures how long it takes for the largest element of content to load. It's important to remember that LCP isn't measuring how long it takes your whole page to load, just the biggest element. Google says you should aim for your LCP to develop within 2.5 seconds of the page loading.


6 Essential Elements of SEO Strategy
Building site authority is best achieved through strong SEO strategies. Successful SEO strategies are focused on creating strong, high-quality website content. Quality content is the best way to draw in the audience. To elevate your website content, it's essential that you understand how these 6 topics play into your strategy.


1. Meta Descriptions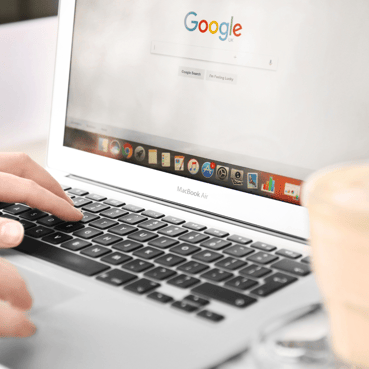 Over 70% of top search results use meta descriptions. Meta Descriptions provide a preview of your website content. They are the first thing that the audience uses to evaluate if your content will be beneficial to them or not. Make sure your meta description draws in the audience in an authentic way. There's nothing worse than visiting a page just to find out it's not what it looked like it would be. Google tracks bounce rates, so even if your click-through rate looks amazing, your site may lose ranking if people automatically leave your page. Google applauds site dwell time that's above 3 minutes. As a good rule of thumb, your meta descriptions should be a 150-character snippet of your page's content. Search engines use meta descriptions to determine what your page is and when to display it in search results. Your meta description should summarize your page's content and include relevant keywords if you're looking to boost your ranking.


2. Keywords
Nearly 71% of keywords with more than 10,000 monthly searches consist of only one or two words. Research, research, research! The first thing you should do when it comes to creating keywords is study up. It's crucial to find out what your audience is searching for. When you move on to piecing keywords together, it's important to optimize them in the form of questions and answers. Start with questions your business (sales team, chat, etc.) is frequently asked and go from there. More than 50% of searchers use voice search for basic online searches, so creating keywords optimized for this can go a long way. The goal is to provide users with high-quality content that answers their questions and solves their problems. If you want to appear higher in search results, optimizing your keywords in a more conversational tone is a must.


3. Backlinks
The first page on Google has an average of 3.8x more backlinks than positions ranking 2 through 10. Generally speaking, the more backlinks a page has, the more organic traffic it will see. Building up your backlinks adds credibility, not to mention, the plethora of inbound links it adds to your site. Internal linking encourages visitors to explore all of the other relevant content your site has to offer. When you offer relevant internal links to other pages on your site, it helps answer the questions that searchers are looking for in more depth. Backlinks increase your ranking because they significantly decrease bounce rates. After all, if you can successfully answer their questions, the audience will hang out on your site for longer.


4. Mobile-First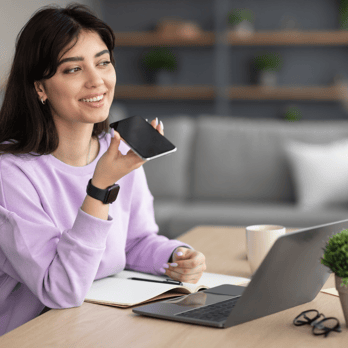 When users browse online, 70% of the time, they're using portable devices to do it. If users spend the majority of their time using mobile devices to browse the web, you need to ensure they have a positive experience on your site. If you don't adapt, you risk losing an abundance of leads for your business due to poor mobile experience. Mobile-first indexing is basically leveraging the mobile version of your site before the desktop version. Mobile devices make up over 50% of Google searches. Google now considers mobile to be the primary version of sites, so thinking about your mobile site first, helps with your search ranking. Speaking of Google, they have a great tool that you can use to check the mobile-friendliness of your site.


5. New Content
72% of digital marketers describe content marketing as their most effective SEO tactic. Constantly elevating your website content increases site dwell time, good quality content especially. Video, image, and written content are all great ways to maximize engagement. In fact, sites actually perform best when they contain multiple ways for users to absorb content. This captures the viewer's attention and keeps them more engaged in the content for longer.


6. Site Structure
Your site architecture is the layout of your website pages. In terms of SEO, good website structure makes it easy for Google to find your pages. Your site structure influences your visitors, as most of them use the menu when they are looking for a particular page. This is why when it comes to website navigation, the simpler the better. You want everything to be organized well, otherwise you risk overwhelming your site visitors. Your menu labels should be informative but concise. Adding catchy CTAs will also help you out. But when it comes to site structure, the most important thing is making sure everything is no more than 4 clicks away from your site's homepage.


Having a strong SEO strategy makes sure you show up when your audience is looking for you. Your audience is heavily reliant on SERPS. In fact, 81% of people do some type of online research before making a large purchase. But SEO isn't a one-time thing, it's an ongoing process. Investing money into SEO gains value over time, so the more resources you pour into your SEO efforts, the better off you'll be.