Events are a win-win for you and your audience. Improving the lives of your audience through your business is the heart of inbound marketing and a successful event. The inbound methodology describes what the goals of all your marketing efforts should be. It's important to pay extra attention to these elements in your event marketing because events have the capability to uniquely elevate the experience of your company through educating, inspiring, and entertaining the audience in a way that brings people together.
What is Event Marketing?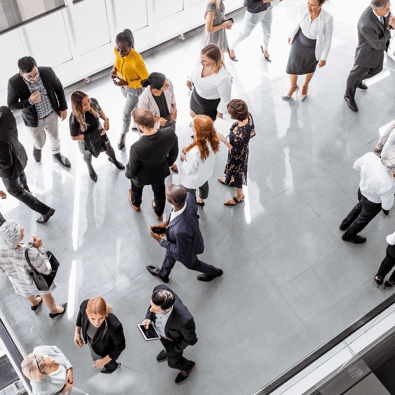 Event marketing leverages in-person engagement. Authentic relationships thrive on in-person events, and inbound elements help you take these connections one step further and move them through the buyer's journey. Event marketing is developing an engaging experience, to promote a product, idea, or service. When events use inbound methodology they not only benefit your business but also enhance the lives of attendees. Events give potential customers a unique first-hand interaction with your business, thus providing a true sense of your identity as a company.


4 Elements of Inbound that Add Value to Events:
It's hard to stand out against the crowd, especially in events, but inbound is the perfect backbone. Inbound marketing focuses on reaching the right person at the right time with the right information. When you mix these 4 aspects of inbound with the power of face-to-face experiences you connect with the audience on a deeper level.
Lead Generation

Unfortunately, there is no manual on how to reach the right audience. Sometimes you don't know who will be a good fit for your business. Investing in strategic event marketing can naturally generate new business opportunities. In fact, 68% of B2B marketers use events to generate new leads. Even event registration generates a list of people who are already interested in your industry. Events can help you narrow down and reach your target audience by grabbing the right people's attention at the right time.



Build Relationships

The work isn't done after you generate leads. After creating these initial connections it's essential to nurture these leads by building a relationship with these new prospective clients. Over 93% of marketers believe in-person events provide attendees with a valuable opportunity to form connections. Personal interactions through events humanize your business in the eyes of your audience. Engaging events capture a client's attention better than other forms of marketing. Events should provide an engaging experience that gets people excited about your company.



Create Awareness

With the focus being more on your business, it's the perfect opportunity to spread awareness about your offerings. The most effective events establish who you are and what you do in an engaging way. Event marketing allows you to create a unique identity and aesthetic. Over 95% of marketers believe in-person events can have a crucial impact on achieving their goals. When you use experiential elements, events provide a fully immersive experience that resonates with people. Creating events that your audience loves has a big impact. After all, when people like something they usually have things to say about them, so your events act as a fantastic way to introduce a new audience to your business.



Educate & Inform
No matter what kind of events you plan, there is always an educational aspect. Teaching your audience about an area you have expertise in - whether it's a new idea or a new skill set - is what makes event marketing so powerful. Inbound marketing reaches your audience in a non-intrusive way, so focusing on educating and entertaining a demographic or industry at the forefront while promoting products and services on the side is the perfect mix.


Optimizing the Experience Before, During, and After Events
Inbound is about more than just promoting. Inbound is about building relationships. Using inbound throughout the stages of your event. Marketing before, during, and post-event content is about creating a worthwhile experience for the audience. Inbound pairs well with event marketing because of its ability to encourage engagement through your material. From social media to email, to website design, using inbound campaigns to showcase your event perfectly enhances the buyer's journey. All of your channels should be focused on your inbound methodology of attracting the audience by providing value. Utilizing your marketing channels to promote events the inbound way sets your company apart.


Website
Structuring your website to cater to your events increases the number of leads you generate while also helping you to continue to nurture leads. Your website is the best place for your audience to learn more about your event, before, during, and after it has begun. Websites, specifically landing pages, serve as the strongest connection point between your campaigns, so make sure it's a focal point. Well-designed landing pages drive traffic to other elements of your site. This is true when it comes to events too because a well-designed website establishes your company's credibility. Blogs are the perfect opportunity to showcase your expertise on an extended level. A credible and easy-to-use layout encourages participation.
In order for people to be interested in an event, they need to understand what it's about. Your website is the best place to non-intrusively provide this information to the people looking for it. Make sure your event information like the venue, itinerary, and special guests are all easy to find. Your landing page is the perfect place to highlight upcoming events, but don't forget to provide a link to more information. When your audience is confident in the expertise of your business and understands the event, it drives conversion on registration pages and overall attendance. Additionally, creating appealing and well-placed CTAs make registration forms easier to find, and more enticing to click. Adding customer testimonials allows the quality of your work to speak for itself. As you can see, beyond an event, the work isn't done. Encouraging your audience to take the next step in the buyer's journey at any stage relies on a good website.


Social Media
Showcasing what goes on during your event on your social channels is a great way to promote your business and form relationships. It's fun to see more than just promotional content on business social platforms because it's a chance to show a more authentic look inside your company. According to Buffer, nearly as many people are talking about an event before the event as they are during it. This calls for a wide-spread approach so that you are able to spread the event before and showcase its success after.
Take advantage of FOMO! Your social content should highlight event offerings and let your audience know what they are missing if they haven't registered for the next one yet. Promoting user-generated content on social media spreads awareness in an organic way. Ask your audience to repost your posts and stories and post their own content from events.


Email
Email provides a means to interact with your clients in a new way when it comes to event marketing. The best chance to directly communicate with the audience is through email. Sending out reminders before your event reminds the audience about the event, and that they are an essential piece of the experience. It's important to spend ample time on pre-event email marketing, but it's also crucial to engage your audience once your event is over. Furthering the relationship you've generated with your client base requires post-event follow-ups. Providing the opportunity for them to provide feedback is a non-intrusive way to initially make that second connection point after the event, and it will help you boost your next events' performance and assist it in providing what your audience wants.


Incorporating Video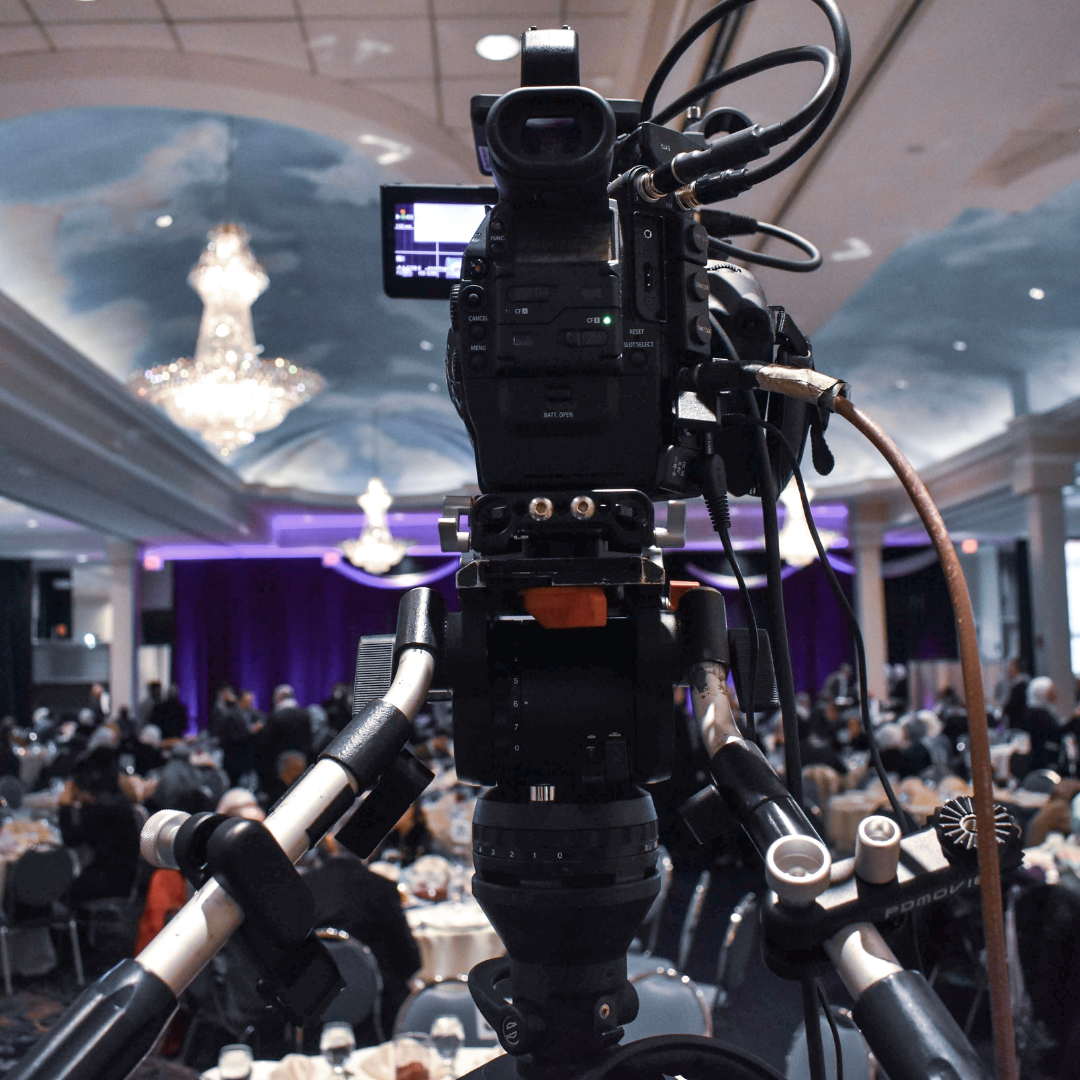 Video connects the full range of inbound marketing platforms. Using video to explain more about your event is an efficient way to spread awareness. The importance of online video is growing because of increased engagement. Video is a great addition to your event strategy because it elevates the message you are trying to get across. This communication tool is one that enables a connection with people along every stage of the buyer's journey. Video feels more authentic and allows for more information to be conveyed without overwhelming the audience. So think about including a video on the homepage of your website to showcase your event, before, during, and after. It doesn't have to be brand-new video content to be incorporated into your event marketing strategy. Sharing footage of previous events, or even making a mashup of both the old and new video content to promote across channels both for your event and as a piece of inbound content will add a special touch. Livestreaming is also a good way to leverage more video efforts. Whether this is done on a social channel, an emailed link, or through your website, it makes your event more accessible for those who can't physically attend.


Connecting the Dots
Inbound marketing shouldn't be a separate part of your marketing strategy, but rather implemented in everything you do. Incorporating the inbound methodology can take your events to the next level. A customer's experience both online and in-person are equally important making event marketing an instrumental piece of any good inbound marketing strategy. Inbound is all about being personal and what's better than showing your audience that then through events?