There's no question about the growing popularity of Instagram Reels. Meta reports that 675.3 million users can be reached with ads on Instagram Reels, this number is only rising as Reels have become Instagram's fastest-growing feature worldwide. In 2022, users' interest in Reels has surpassed even Instagram Stories. Reels are a great tool for businesses of all shapes and sizes to engage with potential clients. With over 1 billion active users on Instagram, businesses are devoting ample resources to engaging their audiences in new ways. The fun and easy-to-absorb nature of Instagram Reels is pushing brands to think outside the box.
An Intro to Instagram Reels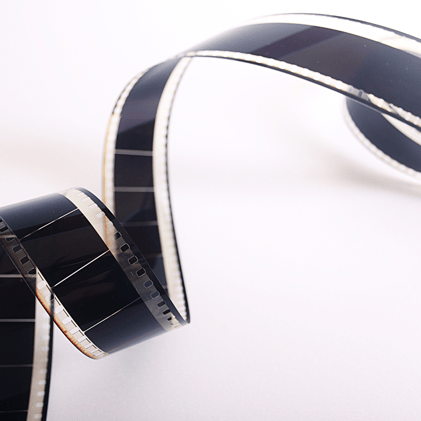 According to Instagram, "Reels gives people new ways to express themselves, discover more of what they love on Instagram, and help anyone with the ambition of becoming a creator take center stage."
August marks the second anniversary of Instagram Reels. Instagram came out with Reels in 2020 as their rendition of TikTok videos. Both of these forms of social media content are basically short video clips. Instagram Reels for business vary from 15 to 60 seconds, but the most engagement comes from shorter content. With Reels, businesses can creatively express their values and bring their brand personality to life. According to Conviva, Instagram Reels generate more engagement than classic Instagram videos. The average Reel generates 67% higher engagement levels than the average Instagram video. So it's time to create some reels.


8 Tips for Creating Viral Video Content
Reels are your ticket to Instagram success. Instagram Reel ads reached 10.9% of the total population over the age of 13 in 2021, so they are definitely worth your time. On social media, having a clear digital marketing strategy that revolves around what your client base is searching for is always a good idea. When it comes to creating inbound marketing material, Reels especially, always keep what your audience wants in the front of your mind. The first few seconds of your Instagram Reels are your chance to capture a viewer's attention and pull them in so it's extra important to have a clear strategy.


1. Get Creative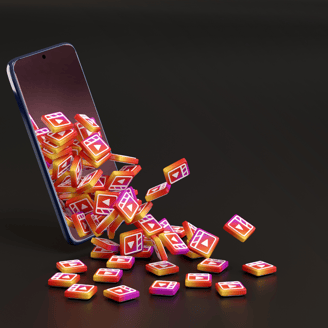 Instagram Reels can motivate businesses to let loose and have more fun with their content. Participating in the latest trends, when they are relevant to your business, creates a lighthearted connection with the audience. Along with hopping on trends, it's a hit when businesses come up with their own content ideas. (No, not just repurposing old feed and story content.) Who knows, your company's unique content idea could take off and become a trend of its own! It's good to promote your business through fun trends, but make sure you add unique twists as well. If you only hop on trends, you'll just be creating the same old content that other businesses are making. Original content makes sure that your followers don't get bored and stop watching. Don't be afraid to be a bit more casual in approach than your main feed. Ask yourself what new angles you could approach when brainstorming video content. What can you do on Reels that your competitors aren't doing? It doesn't have to be groundbreaking but it does need to have something that sets it apart from just another video.


2. Provide Value
Understanding your business and what it stands for is a vital part of a sound social strategy. Knowing who you are helps you develop a clearer sense of purpose and how to connect with your client base. Instagram Reels are way past just dance videos. Yes, dancing is still around on the platform, but those videos have mainly transitioned to TikTok content. There's so much more going on when it comes to Reel content, so make sure the audience gets something out of yours. For companies looking to make a difference in their video marketing efforts, Reels are a perfect addition to their Instagram strategy. Using your Instagram Reels to provide value to your audience by adding short educational video content is a great way to get noticed. Your Reels are a perfect place to present information that the audience won't be able to find anywhere else. Creating original content that showcases your expertise, positions your business as a thought leader of your industry.


3. Experiment with Trends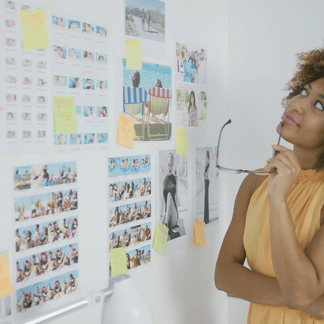 It gets tricky to come up with fresh new content. Other Instagram accounts are a great place to look when you need to get your gears turning. Watching other Reels are a great source of inspiration and they allow you to discover what's gaining traction among specific audiences. Trends on any social platform have a pretty quick life cycle, and reel trends seem to catch on especially fast. They're fun and Instagram users love to see and interact with them. Brands that can adapt to trends quickly are more likely to keep up with their audience and thus engage them further. Thinking about different trending elements like trending songs, audio clips and video formats are a good place to start. Along with exploring the platform itself, Instagram's most recent Reel trend report is a great resource to make sure you've got the knowledge to keep your business trendy.


4. Captions, Captions, Captions!
Short and sweet is best when it comes to Reel content captions. You want to catch the eye of the viewer, but they should be focused on the actual video not the caption, or they will most likely disengage more quickly. Make sure you are still using captions though. Captions are the perfect place to include a call to action (CTA). People find it much easier to engage with social media content when they are given a clear means to do so. By including a CTA in your Reels posts, you can explain how you want people to engage. Asking a question, or promoting comments, likes, shares, and saves are all great social media-specific CTAs. Adding hashtags to your Reels make them easier to find, but remember that when your caption is too long, viewers have to tap 'More' to view the whole thing. Instagram reels with around 3-5 hashtags relevant to the content itself will help the Instagram algorithm pinpoint your content to niche audiences that are well suited for your content.


5. UGC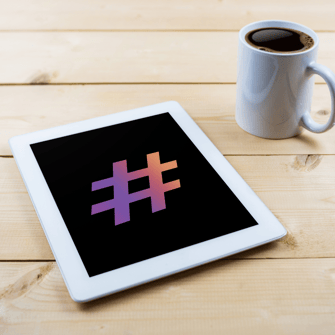 It's a no-brainer that the most important people on social platforms are the audience you're reaching. Including User Generated Content (UGC) is relatable content that instills trust into your business. User Generated Content is a double win for businesses that may not have state-of-the-art resources for creating original content. UGC posts on social media have a 28% higher engagement rate than branded content. Talk about the best of both worlds! Reels that feature UGC add dimension and new ideas to your Instagram at the same time.


6. Add a Hook
A hook is anything that keeps your readers watching your content. When it comes to Reels, a hook can be an effect, a text, an image, or even something you say. One popular way to intrigue the audience is through transitions. Transitions are not new to video content, but Reels make great use of them. Transitions work well because they keep people wondering what is going to happen next. Incorporating other built-in features like stickers, filters, special effects, audio, and text also enhances a Reel. There are quite a few tools for making Reels, but Instagram recommends focusing on these creative tools in its best practice recommendations. You can use music from the Instagram library or create your own audio through voiceovers. The Instagram algorithm is tailored to promote Instagram itself, so if you're using native features and effects, the app may reward you with increased reach benefits!


7. Shoot Vertically
Reels work best when they are specifically created for use on Instagram. Reels are more authentic when you are using your full screen to record, so no framing and definitely not in landscape. Your Reels should be tailored to appeal to the mobile-first user base of Instagram. So, make sure you're using the right ratios. Instagram recommends a ratio of 9:16 for Reels. Reels videos have 8% more screen real estate than TikTok videos, so reusing them on both platforms isn't ideal. However, make sure if you do end up reusing them that you ditch the TikTok watermark!


8. Post Consistently
To get the most out of your Instagram Reel content efforts, post consistently. Over 90% of users watch Instagram videos weekly, so creating an Instagram strategy with a revolving door for fresh Reel content is important. Creating viral Reel content that elevates your business is a process, so keep at it. Don't expect to shake things up after making one Reel. Yes, your first few tries at Reel content may not see the results you were hoping for, but don't give up. If you get a little stuck, Instagram's business insights can be helpful for conducting a little bit of market research.
Reels are a big part of the explore page, which is where over half of the platform's users go to discover new content. 81% of people using Instagram search for products and services, this makes reels a great way to broaden exposure. Don't be afraid to experiment with different formats. Try out different trends. Remember the key to Reels is to have fun, so make the most of Reels features. Create content that may not suit other formats but may be perfect for the Reels experience.