A cohesive experience determines how your audience views and interacts with your company. Companies with omnichannel strategies retain 89% of their customers. An omnichannel strategy improves the website, mobile, and in-person experience for your audience and provides engaging pipelines for your audience.
What is an Omnichannel Experience?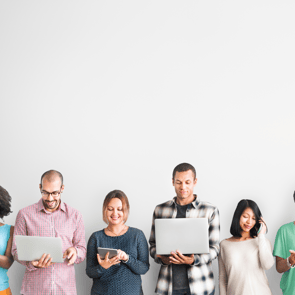 An omnichannel customer experience is made up of individual customer touchpoints. Connecting these touchpoints allows the audience to pick up where they left off across a variety of your platforms. The average consumer uses 6 touch-points before fully committing to a purchase. From email, in-person, social, SMS, SEO, website, to mobile, these touchpoints are your chance to break down the inconsistencies and place your client at the heart of the buyer's journey. Each touch-point is a unique opportunity to listen to customers and form relationships.


Multi-Channel versus Omni-Channel
Omnichannel is different from a multi-channel strategy, where the touchpoints don't operate in sync. This is important to consider because people are constantly switching between devices. In fact, 98% of Americans switch between devices on the same day. Omnichannel marketing efforts boost the experience for your audience in a way that multichannel strategies may not.


Benefits of Omnichannel
Businesses that use omnichannel marketing strategies achieve 91% greater year-on-year customer retention. Not to mention the purchase rate of these campaigns is 287% higher than single-channel campaigns. Incorporating an omnichannel strategy will grow your business while improving customer loyalty and lifetime value. Various benefits of omnichannel experiences include:
1. Better Communication
Over 90% of customers expect consistent interactions across channels. Providing a seamless experience from one platform to another ensures that you have consistent messaging across your touchpoints.


2. Increased Traffic
The more places your business can reach the better, right? The availability of multiple channels leads to an increase in sales and traffic. Omnichannel customers spend 30% more time and money opposed to multi-channel customers. Not only is it important to be where your audience is at, but it's also crucial to provide a connected experience across all of the touchpoints you use. When it's easy to navigate between your channels, your audience will be inclined to check out more of your content.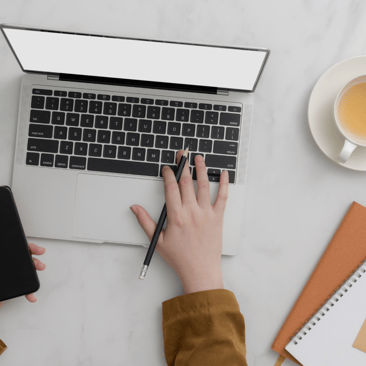 3. Higher Engagement
Your audience is much more likely to provide you with their information when they don't have to find and reconnect with you on separate touchpoints. This means they should never have to put in more effort to repeat things they've already shared with you between channels.


4. Improved ROI
Implementing an omnichannel experience gives your audience a top-notch experience while improving ROI by over 150%. A seamless experience improves customer engagement and leads to more conversions and higher business revenue.


5. Efficiency
Not only does an omnichannel experience save your audience time, but it also saves you time as well. All of their data is pooled in one area, making their lives and yours easier.


Building an Omnichannel Campaign
Omnichannel experiences are created by focusing on what is seen through the eyes of your audience. Modern customers are looking for consistency, communication, and personalization. Make sure your touchpoints provide an experience that meets these needs.
1. Customer Insights

A successful omnichannel strategy begins and ends with consumer data. Data is the best way to learn about your audience. Gathering insights from your CRM software sets the stage so that you are able to develop the most beneficial experience. Your insight equips you with the tools you need to develop meaningful content across channels.


2. Set Guidelines

In order to create the most cohesive experience for your audience, you need to be on the same page across platforms. Setting guidelines for your content across touchpoints is the framework you need to stay on track.


3. Personalize
Any good omnichannel strategy should start with personalizing the customer experience by leveraging data through CRM systems. Omnichannel marketing offers you the tools you need to analyze the preferences of your audience so you can develop content they will love.


4. Map the Journey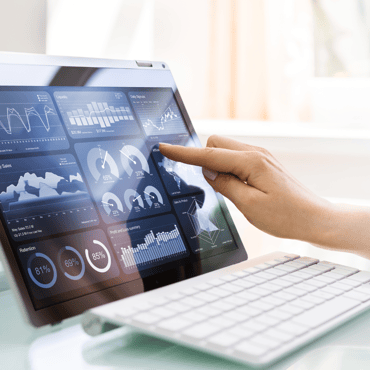 Put yourself in their shoes. Mapping the customer journey allows you to better understand your audience as they navigate different platforms.


5. Measure Results
Tracking the results of your efforts improves your omnichannel marketing. Test your results, invite feedback, and then use this understanding to scale and experiment with your strategy. Regularly assessing your approach shows you what's succeeding and where you need to work.


Over 40% of customers say they won't do business with companies if they can't use their preferred channels. An omnichannel-focused marketing strategy provides the means to create a rich experience that flows. To best serve your clientele you need to meet their needs. Your audience wants to connect on their own terms through the channels that suit them best.