Businesses need a solid marketing strategy in order to be successful. In-house marketing teams work well for some companies, but many choose to go the route of contracted marketing partners. In fact, 70% of businesses outsource their marketing efforts. Outsourcing your marketing with the right partner can help you establish the balance your sales and marketing teams need to do what they're best at, and be supported with great content, ads, social media, email marketing, and more.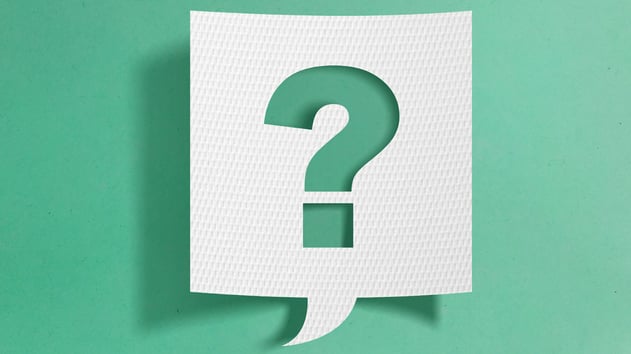 All relationships need communication to flourish. Communicating with marketing agencies by asking the right questions is the first step to building a partnership that will last. Before signing a contract, both sides need to understand one another's priorities and expectations. Finding a good fit when it comes to a marketing partner can be tricky; there's a lot to consider! Rome wasn't built in a day, and nor are partnerships, but here's how to get the ball rolling and start asking the right questions so that you can get the most out of partnerships.
In order to ask the right questions, it's helpful to narrow down the list of potential partners based on what is important to you (ie, digital presence, client portfolio, expertise or capabilities, online reviews, etc.) After you've done your homework, you should compile a list of 3-5 companies that you feel would be a good match.


The 5 Types of Questions You Should Ask When Sourcing A Marketing Partner: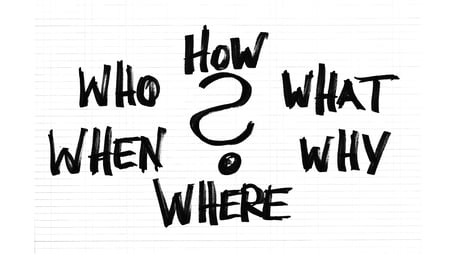 Establishing powerful relationships is a high priority for more than 75% of companies. If you've decided that a marketing partner is the way to go to help scale your efforts, there are 5 types of questions you should start with asking - What, How, When, Who, and Why. Yes, on a basic level most of these questions can be answered on your own, but it's important to dig deeper by asking potential partners directly. Of course, that is, after you do a little soul searching to determine what the best or 'right' answer would be.


THE WHAT
1. What services do you offer?
First and foremost, ask about their capabilities. When you are looking for a marketing contractor you should have a pretty good idea of what it is that you need help with. Your goal should be to find a partner that can offer the services you need. Contracted marketing partners specialize in focused areas, such as inbound marketing, Instagram Story ads, video marketing, content writing, and so much more. Determine the types of services you need in advance (if possible), but keep an open mind.
As you build your relationship, a standout marketing team should act as a type of trusted advisor, not just an order taker. It's okay to start off wanting only one service, like social media management, but after your efforts develop you might decide that a multi-channel strategy would get you to your goals more efficiently. You want to know that, if you need to expand your scope of work to include additional tactics or efforts, your partner can handle it and they can provide expertise.


2. What is your process?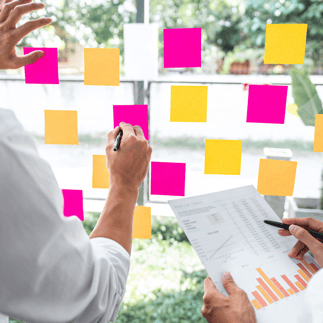 Gathering information to make an educated and confident plan is important to successfully execute marketing efforts. Generally speaking, marketing contractors measure the results of their services using a variety of analytics tools. Make sure they are sharing transparent data with you with reports on areas of success, as well as ways to improve and grow; transparent data is a must-have. Don't be afraid to ask about how detailed the agency's reporting capabilities are. Can they report by channel, by location, or by other methods specific to your needs? The goal of a marketing partner should be to make accessing analytics easier for you. If this is all new to you, it's a good idea to talk to a few different companies to compare and contrast the processes that are unique to them. Tracking performance is a big deal in your marketing efforts.


THE How
3. How do you sell your services?
As you're scoping out your marketing needs, be sure to inquire about how services are packaged, priced, and what their typical terms of agreement include. Do they work with your budget and needs? A common criticism of marketing companies is that campaigns begin with a fixed price and then add-ons are made left and right. Get clarity on how additional requests or needs are handled If a marketing partner can clearly answer how their pricing works, this indicates that honesty and ethics are valuable to them and it can help you better map your marketing budget in the long run. A one-size-fits-all marketing approach doesn't exist, but there should be an outline of the basics.


4. How do you manage your projects?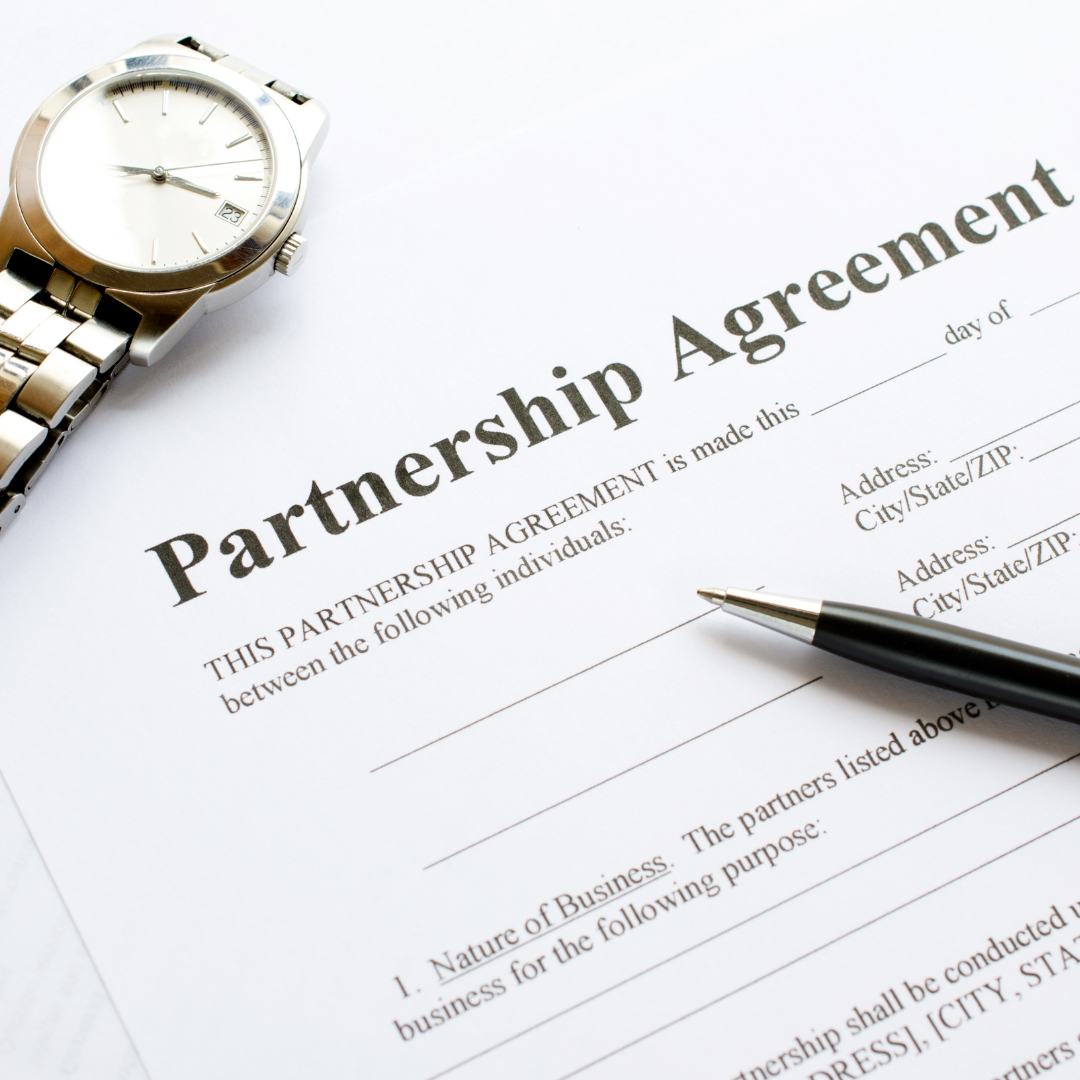 Beyond the basics, it's beneficial to ask potential partners how they go about customizing a strategy that supports the unique goals, values, and budget of your business. In order for a strategy to be successful, it has to be monitored and adjusted along the way. This is where campaign management comes in. Asking questions about what management of projects looks like can help you determine how invested they are. Hopefully, they can promise reasonable and timely communication - If they have a sense of urgency that's a good sign that they are invested in staying on top of things.


The Who
5. Who have you done work for?
It's a good sign if a marketing partner has examples of client work because successful agencies are proud of their work with past clients. As a bonus, if a partner publicizes their collaborations, you can see the work for yourself. It is okay if you don't know about previous customers, but definitely keep it on your radar. After all, if you're looking for the best marketing agency in your industry, you want to have some kind of proof that their services have benefited others in the past. Although some industries require confidentiality and specific services, like content marketing and SEO, which are difficult to translate, they should have sample work and/or references they can share.


The When
6. When will we Communicate Along the Way?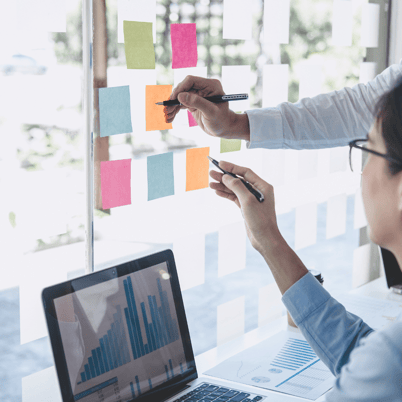 Along with asking how and when your potential partnership would plan to get the ball rolling, it's beneficial to ask about how they plan to keep up with these efforts. Finding out how often they recommend meeting or checking in and where they stand in terms of collaboration since the ball is in their court, can give you more insight into how they plan to manage the campaign. In order to have the clearest communication, a designated point of contact is helpful. Communication is crucial when it comes to timelines. Let's be real here, without communication, you can't have a successful marketing plan, so this relationship is definitely a make or break when it comes to finding the right partnership. A partner that has your best interest at heart will provide feedback, ask questions, and make suggestions throughout the process. Don't forget to ask how they collaboratively identify KPIs (Key Performance Indicators) and how and when they'll be communicated. Create a plan with your marketing partner for reporting that focuses on the right metrics that match the goals of your strategy.


The Why
7. Why are you better than your competitors?
Understanding the unique attributes of a specific marketing agency is beneficial when it comes time to make your decision. This is where the contracted marketing partner gets to make a pitch and you can see if their true colors match yours. If your companies align you will start forming a relationship by connecting to the goals of your companies. A partner who assures that they will first seek to analyze, research, and understand every aspect of your unique business will ultimately be more likely to guide you to your goals.


8. Do you have the same Why?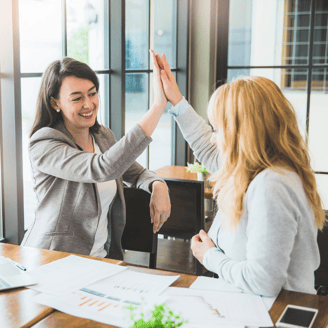 You want a partner who shares your company's vision. Company values and principles are the core of a business, so they shed a lot of light on a marketing partner. Learning about what gives a marketing agency's work purpose serves as an opportunity to learn about what the partnership would look like down the road. Not only will this conversation give you an idea of their general marketing philosophy, culture, and ideal clientele, but it also opens the door to conversations that might come up otherwise. All of this information uncovers the heart of the business that you are considering trusting with your marketing efforts.
Marketing is a game of constantly innovating and evolving strategies. Before you sign with a marketing partner, make sure they can answer all of your questions. You definitely want to be picky when it comes to finding a partner, so make sure they check off all the boxes on your checklist. Reaching your marketing goals and objectives is important and 54% of companies say that good partnerships drive more than 20% of total company revenue. So, before you sign any agreements, you should feel confident that your marketing partner is the best fit for your company.